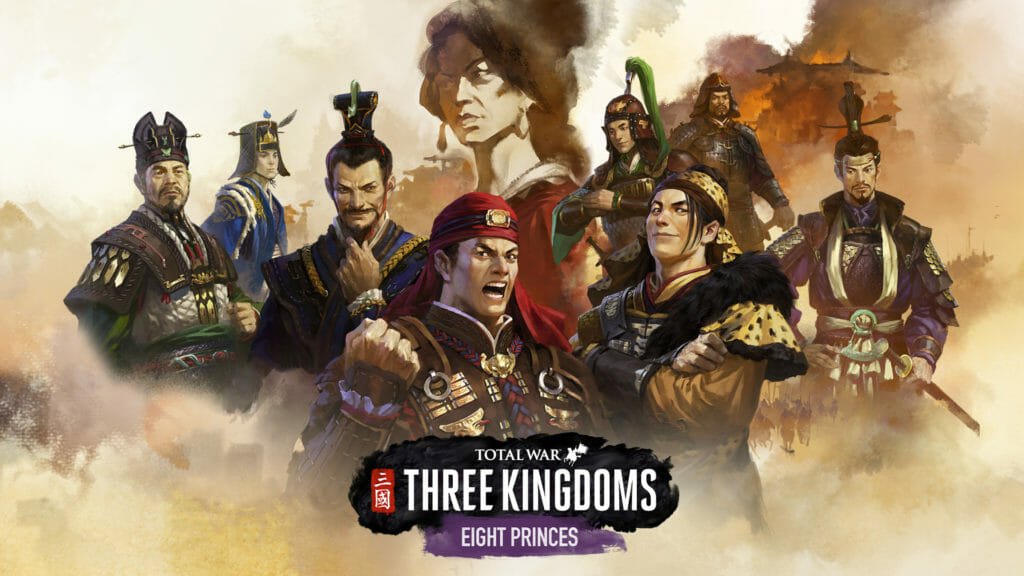 A new age is now upon us! Get ready to fight!
~ The next chapter for Total War - TK ~
The Eight Princes Chapter Pack is a new DLC the package that comes 8. august on Steam. This part of the DLC is set 100 years after the events of Total War: THREE KINGDOMS, and features a new cast of playable factions led by the foremost princes of the Jin dynasty. These Eight Princes offer substantially different campaign mechanics, focusing their playstyles in fascinating and unique ways.

The War of the Eight Princes takes places after the events covered by Total War: THREE KINGDOMS, with the campaign itself beginning in 291 CE.
After the establishment of the Jin dynasty in 266 CE by Sima Yi's descendants, the passing of Emperor Wu – formerly Sima Yan – and the incapability of his heir and the new emperor Sima Zhong – now Emperor Hui – has plunged the Sima family into civil war as the princes chosen by the kingdom's late ruler vie for control.
The eponymous Eight Princes are as follows:
Sima Yong, The Shrewd Defender
Sima Jiong, The Imperious Regent
Sima Yue, The Imperial Overseer
Sima Ai, The Principled Administrator
Sima Ying, The Beloved Governor
Sima Lun, The Usurper Prince
Sima Liang, The Rightful Regent
Sima Wei, The Tempestuous General
Each of the eight princes want to seize control of the Jin Empire for themselves. You can chack out more about this DLC on Steam right here " TW - Eight Princes DLC " And watch the new trailer blow this.