Hello fellow indies, do you guys ever had problems to get cool music for your game? When we started with Tiny & Big, we had, because no one from our team members was a professional. Besides no one from our team would have the time to produce a couple of tracks, which have to fit into the game atmosphere. So we decided to cooperate with a few indie bands in our region, but the circle of interested bands was rapidly grown over the border of our country. Maybe you can remember to one of our earlier articles "Indie Game meets Indie Music!". Whatever!
Today, we can proudly present you the Tiny & Big Soundtrack Cover and "12 of the most exciting bands this side of gravity" - MUSIC TO CUT ROCKS BY! It's one of the first step to get the Soundtrack live into the web.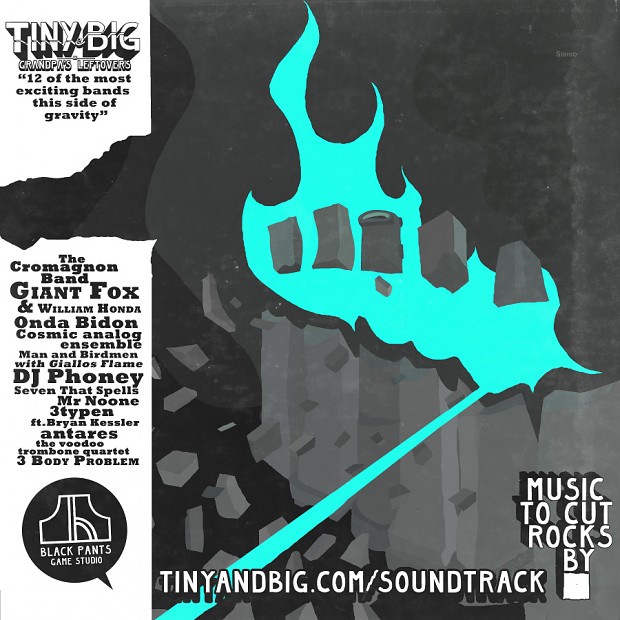 We already have awesome synergy effects with these guys around the world (social networking). So if you need music for your own game, take a look around in your local scene. It's definitely worth the effort.
Cheers from Black Pants headquarters,
Christian