Cheers fellow indie friends,
welcome to the next Tiny and Big development story about Tools and Gadgets. Hope we can give you an interesting read. So let's start.
Can you imagine how boring James Bond would be without the Q special equipment? Or what Inspector Gadget would do without his beloved gear? Yeah, a real hero needs fancy special stuff! So why should Tiny, our little technophile guy, not build his own nerdy machinery? Today we would like to give you a few more tidbits and drafts of these things. Let's start with Tiny's best and only friend ...
The Rucksack
Like you probably know, Tiny is an amateur craftsman with a minimum of social skills … he has no friends except his self made radio rucksack! When tiny was a boy, he discovered his passion for technical devices and since back then he spent more time in the dark basement workshop of his Grandpa than playing with other boys his age. The Rucksack is one of Tiny's masterpieces. In addition to the Tool holster and an old school tape recording device the rucksack contains a speaker and a self learning multi layer neural net which gives him an individual personality.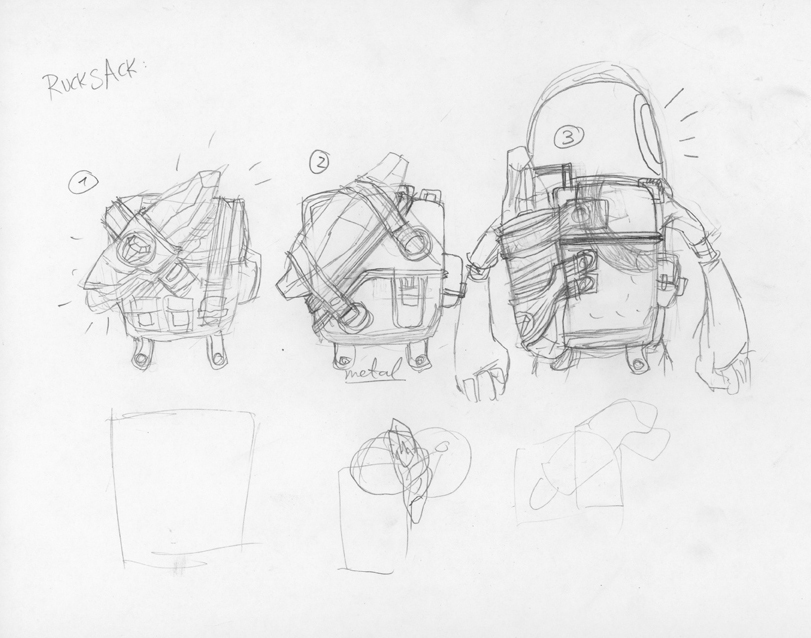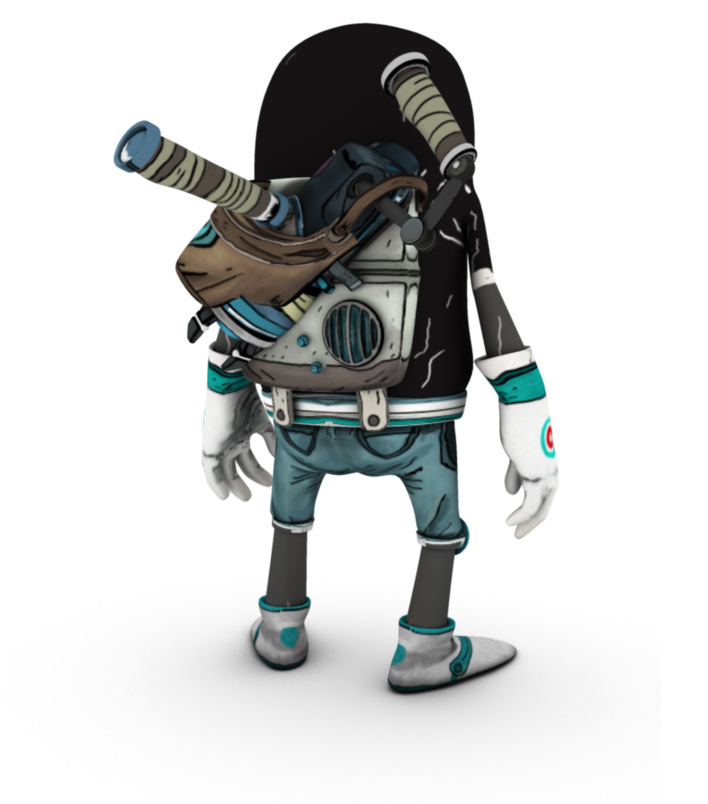 The Tool
This self made device contains multiple functions. A heavy laser, powerful enough to cut through almost every material in the world. But Tiny built in a safety chip to avoid harming any living being. The first draft of the Laser was a crystal gun in a revolver look.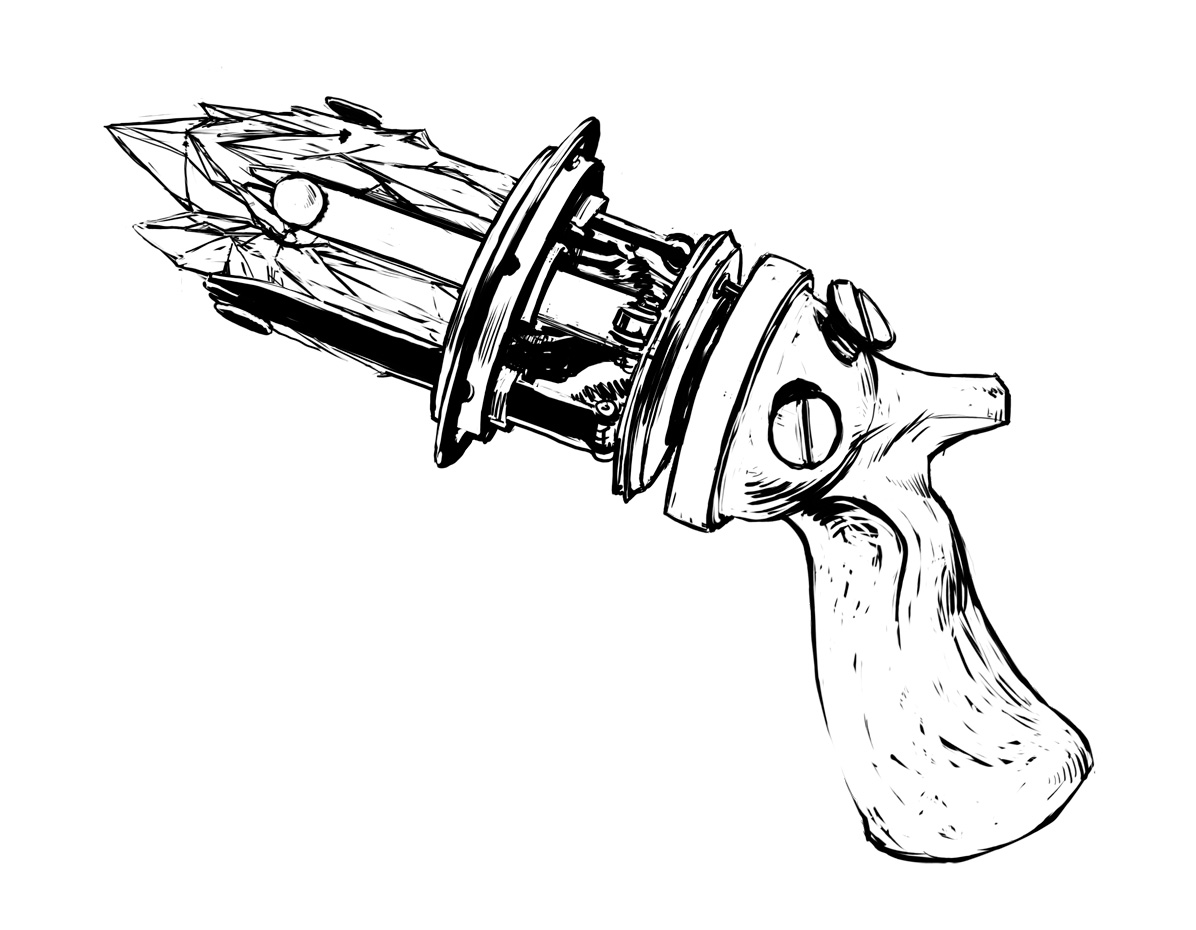 Another draft of the Laser Tool was a more science fiction oriented one. While discussing the new gun, we recognized that it would be a good option to integrate the rope into the Tool. This fact reduced the modeling and the animation effort, because Tiny only needed one animation when he draws the Tool out from his holster. Maybe you noticed that the grappling device, which would later also be adaptable to the Tool, is still missing in this draft. Later the rockets were integrated into this device as well.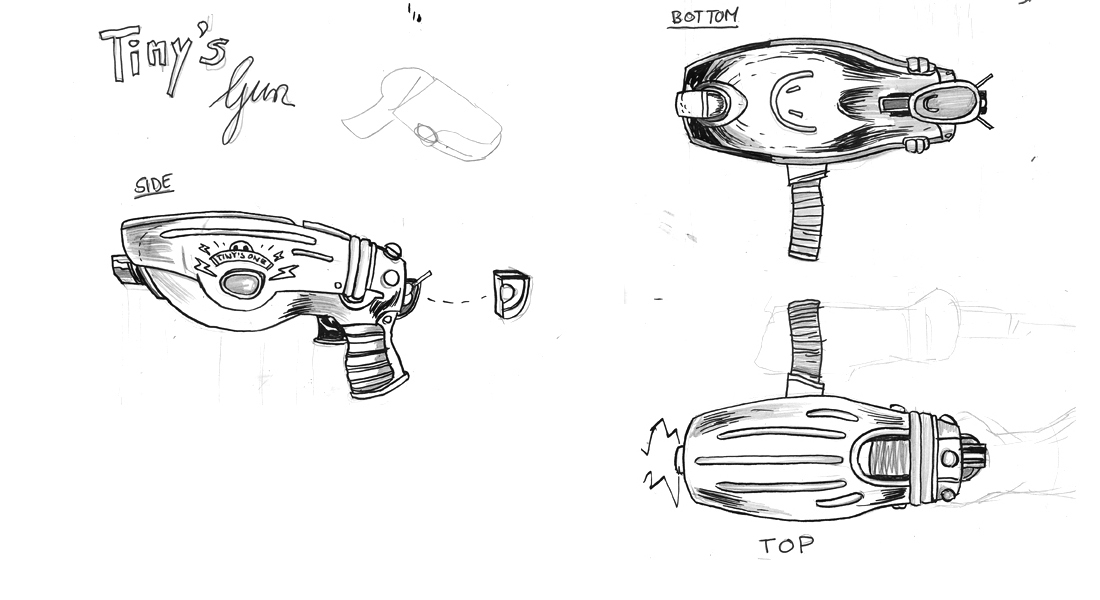 The following illustration shows a more final version of the Tool. After modeling this device we tried to connect it to Tiny's model, which exposed that the Tool needed much longer grasps to produce good looking animations for Tiny.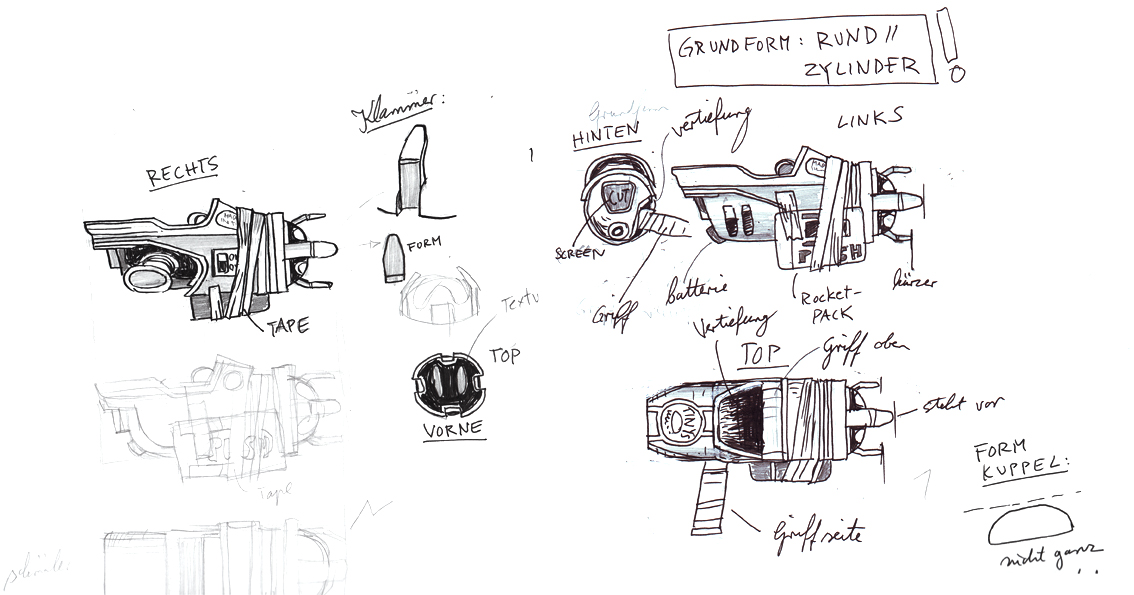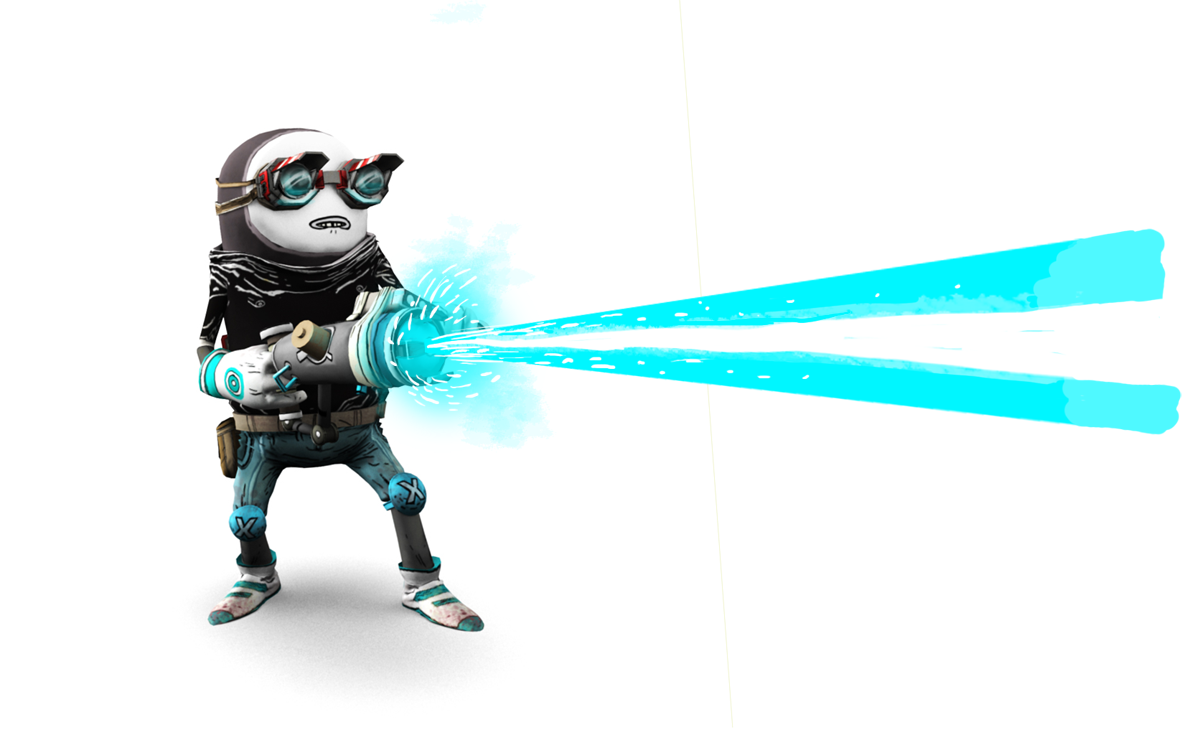 Rockets
The gameplay makes it necessary to give Tiny the ability to push things over a larger distance, so we made several tests with rockets. It needed quite a long time until the new feature was balanced well and fit seamlessly into the existing game. In this case we learned to appreciate a well planned game-design.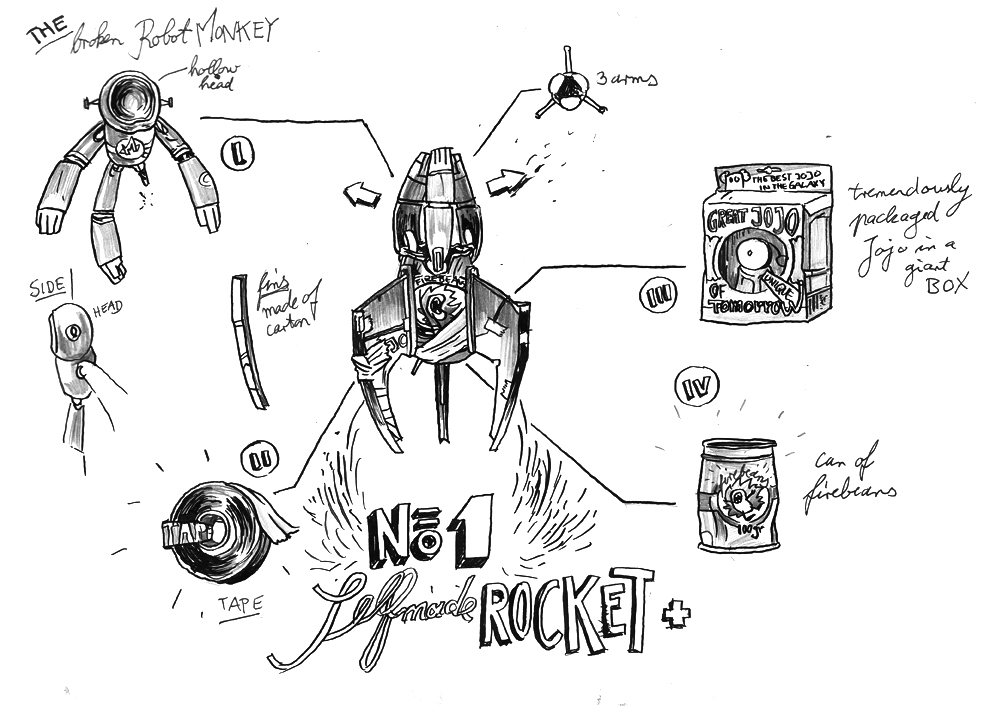 Like always, we hope that we could give you interesting insights into the Tiny and Big development process. If you would like to contact us, please do it. We're glad about any kind of your feedback.
Regards from Black Pants headquarters! Feel free to vote for Tiny and Big in the Indie of the Year 2011 competition.