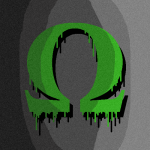 Terror Rising is currently awaiting approval from apple before it hits the app store.
Over the winter break, I had some time to get things in a shippable shape! Terror Rising will be sent to Apple on Monday. From there, it should take a week to be tested and processed. Assuming apple does not have a problem with the violence depicted, the app should be released this coming friday the 13th.
Also, the release may be delayed by some difficulties regarding being a Canadian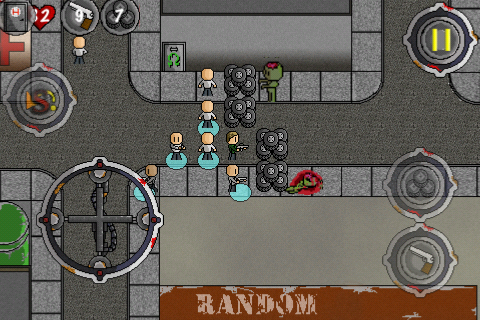 Here are some cool things about Terror Rising:
You progress through this game by clearing cities full of zombies. Each city is unique, thanks to a random city design algorithm I created. This, coupled with a door placement algorithm, ensure that no one strategy is perfect for all cities and situations. It also causes some interesting conflicts between the survivors in the city and the zombies. Often, one will come across giant battles being fought across a city street.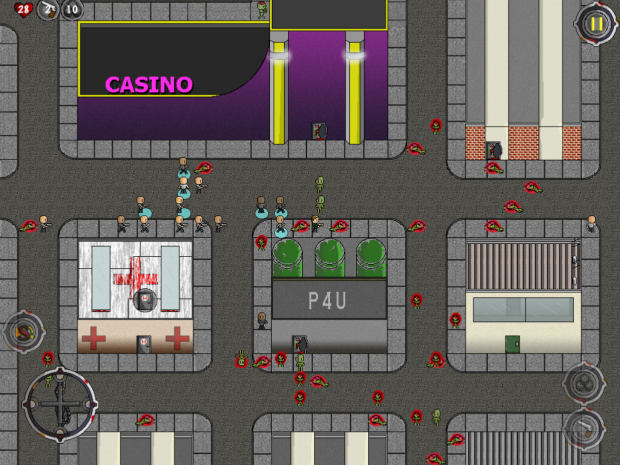 Above is a screenshot from the iPad 2. It's a lot of fun to watch the AI battle it out on the streets. Over 200 zombies and survivors can be simulated at once. This makes for some pretty cool dynamics. Easy mode is what is shown above, evident by the ratio of human bodies to zombie bodies. Hard mode is what this game was designed for primarily. I would suggest trying that out once you get the basics down in easy mode.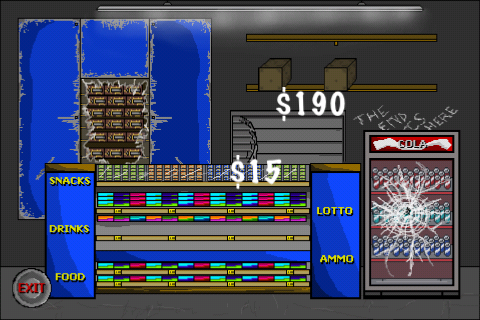 This shot is of the looting mini game. To survive in Terror Rising, it's a good idea to loot the stores and shops in the city. Tap the screen to break and loot goods.
Terror Rising has infinitely many cities to conquer in the quest for survival. However, each city gets a little bit harder as you progress. Specifically, the the human/zombie ratio approaches zero. This means one one will see many more zombies on the streets, yet the feeble human resistance will always be present. Your role in the cities survival becomes integral, as the survivors will not be able to hold the city themselves without your leadership.
Terror Rising will be released for $0.99