Hello everyone, as promised here's the next update from my work. As you will notice below i "jumped" from v0.1.1 to v0.1.4 and that's why i didn't wanted to spam the news session for no reason.
---
---
USER INTERFACE UPDATE v0.1.4
---
Contents
---
1: Pop-Up Menus
2: Main Menu
3: Sounds and Music
4: Bugs and Glitches
5: Changelog
6: Future Plans
---
1

Pop-Up Menus
Summary

After the recreation of the UI was completed i decided to add a new Pop-Up and make some changes to the old ones.
Content
Lets start from the new Pop-Up window i added :
While working at the item/skill selection wheel i came over some coding problems and i couldn't do the selection looking like the anime so here comes the new Pop-Up :

From here you can remove an item from you or add it as well as delete it. Of course it's ugly (since i made it and it's the first release).
Now here we have the updated Pop-Ups : Log Out and Create Party.
I kept that 60% trasperancy from Update 0.1.0 and now they look cooler. Also i made the "confirm button change when pressed.
Normal view: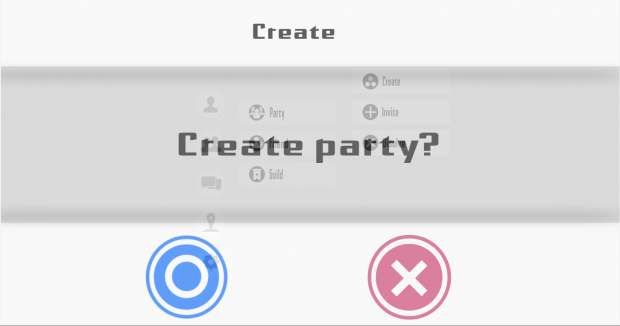 Hovered View: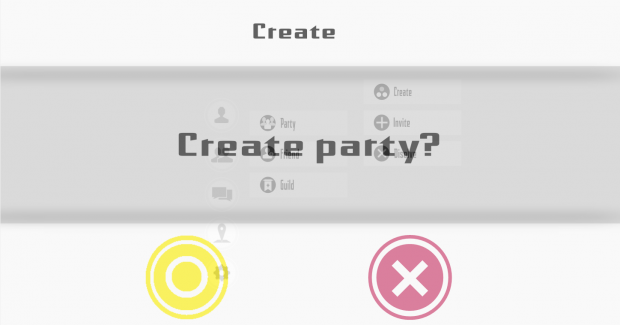 Normal View: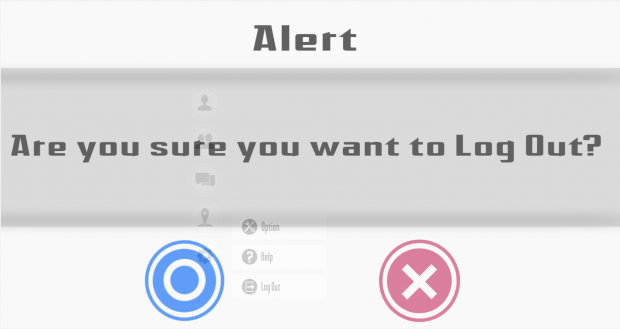 Hovered View: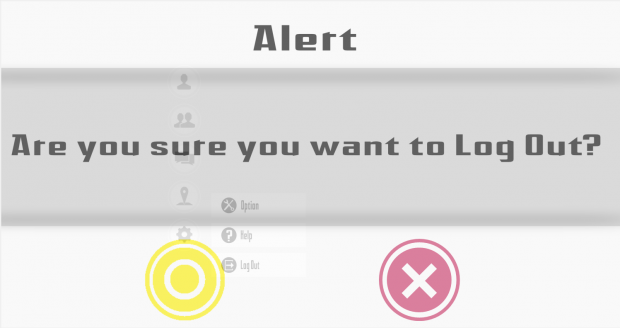 ---
2

Main Menu
Content
As mentioned in the comments session, i run into many problems: 1st problem is with my ISP, i don't have a stable internet connection and 2nd was with my HDD which got burned due to power shortage and sudden changes to the voltage, as a result i lost everything according the project which i made up again from scratch. Also here's the updated version of the Main UI!
As you can see i added the Skill selection menu and Item selection menu. Also i forgot to mention that the Item Selection Window will pop up every time someone selects an item from the selection wheel.
Moreover i completed the gesture required to open the menu and you can see it here :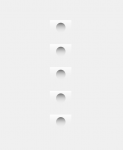 To open the Main Menu you must complete a vertically gesture throught the dots just like the anime. I'm currently working on a more realistic model for this one.
---
3

Sounds and Music
Summary
While my internet was down i've been working on the sound effects of the interface and the music of the game.
Content
I added some effects to the Main Menu like when you complete the opening gesture you'll hear this and when you close the menu you'll hear this. Also every time a Pop-Up window opens you'll hear this and when closed, this one.
Moreover i wanted to upload a demo track ( not Red Alert's xD ) that should play when a floor is cleared or for the Login Screen, but i figured that going ahaid with just a guitar was boring so please wait until the keyboard part is over.
---
4

Bugs and Glitches
Summary
While most of the bugs were fixed in v0.1.2 and v0.1.3, there are still some that are blocking the development of my project so it's taking a bit to get rid of them.
Contents
v0.1
Fixed a bug where hover buttons had different colors than intented.
Fixed a bug where disolve and invite buttons where still disabled after creating a party.
Fixed a bug where the log out button was still highlighted after the confirmation pop-up returned the value "cancel".
v0.1.4 ---------- Current Version
Fixed a bug where upon interacting with the equipment scrollbar the whole Menu crashed.
Fixed a bug where the sound effects were laggy.
Fixed a bug where the sound effects were consuming a big part of memory.
---
5

Changelog
v0.0.1 (First test release)
Main Menu created
Create Party Pop-Up v1 created
v0.0.2
Resources updated
Main Menu updated
Log Out Pop-Up v1 created
Create Party updated from v1 to v2
V0.0.3
Accessories repositioned
Message Box repositioned
v0.1.0
Possition Check repositioned
Write Message created
v0.1.1
Trasperant feature introduced
Loot Pop-Up v1 created
Quest repositioned
Log Out Pop-Up updated to support Trasperant feature
Create Party Pop-Up updated to support Trasperant feature
v0.1.2
Main Menu recreated
v0.1.3
Introduced Sound effects
Added Sound effects to Log Out and Party Creation windows
v0.1.4 (Current Version)
Item management pop-up added
Gesture option for opening the menu added
Added Sound effects to menu opening and closing
Updated the confirm button of pop-ups
---
6

Future Plans
Content
First of all me and Aliath will focus working on the messaging system that will help the players communicate with each other in the game.
Second comes the UI part, since i can't do anything else until some other things are done and we get rid of some problems.
Moreover due to the lack of 3d developers i may join the 3d team as well so except some models of weapons soon.
Last but not least is my plan for making a help database which will be accesible from the Settings menu ( same menu with Log Out ) which will contain help about skills, common items and some begginer tips.
Also i wanted to ask... Should i write the quest in this form ?
Quest giver : Name here
Quest name : Quest here
Quest description : Description here,
here, here, there, here, here and there
Quest location : Location here
Quest type : Level x, Type ex.
Reward(s) : Col. amount, Item(s) ex.
---
---
Anyway, as always i'm open for suggestions, just post them bellow or send me a pm.
---
Your support makes me happy and gives me strength to carry on.
I'm

Azuna

the

User Interface

Leader

and

Story Writer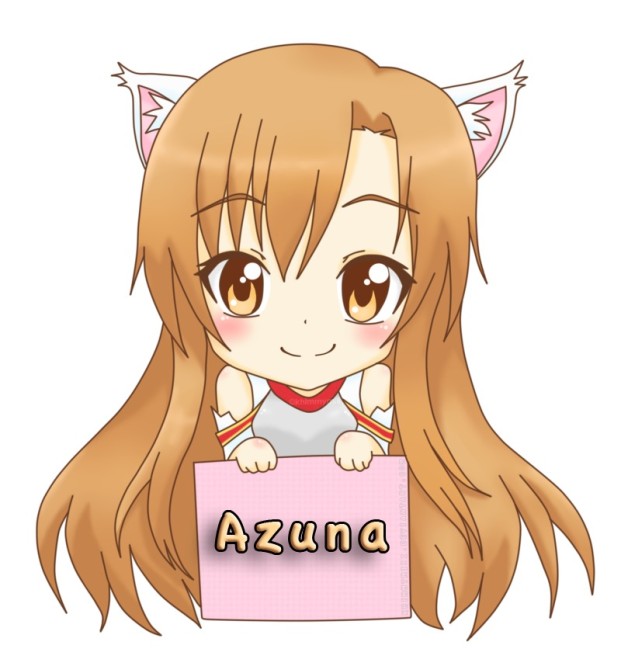 ---
I'm trying to finish my part so the game will be available as soon as possible. :D
---
Sorry for any possible grammar and spelling mistakes thats because my native language isn't english. :)