They sleep, yup. We added a new condition for Dwarf survival and that is the primal nature of resting. Although it still takes more skill to actually kill your little guys then keeping them alive. It is one more exhaustingly fun way to make them go away... for good. Purely under the basis of research of course.
Alpha 6 Changes
Added new condition sleep
New building added:
"Beds"
Added new animations sets for sleeping
Dwarfs now build in every direction around themselves
Still no chickens (?)
While there is still a lot of work and polish we need to do with beds and resting we are more then ready to start working on new features for Alpha 7. It's about time we start adding some type of plant life into the game anyway.
We will assume you guys are intelligent enough to understand the math below.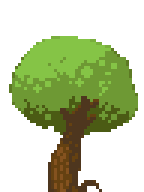 What would a French Rice Games news post be without fluff? In this case, serious fluff.
We wanted to take time to address a very serious issue. Since the case of The Cookie Caper, extortion seems to have reach an all time new high. Just take a look at this totally accurate graph pulled from real statistical figures and numbers.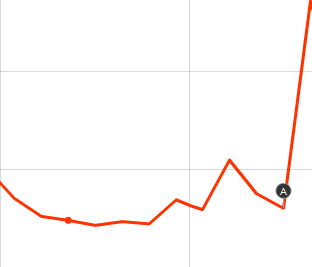 As you can see A marks when the infamous Cookie Caper case began and the red line is a graphic representation of the amount of extortion happening within the Video Game Industry. As you can see there is a very clear and direct correlation.
Extortion was something we grew familiar with last week. Not in terms of extorting the media for coverage, no it was much more complex then that. We were extorted by the media! Worse yet a media site we work VERY VERY closely with.
Sometime around the 6th of May a fellow Mod/IndieDB employee decided to bribe us. With what you might ask? They handed us a tasty doughnut. Oh but not just any tasty doughnut, they handed us... a riceball.



While details are still sketchy about this event and an eye witness during the scene of the crime happen to have taken a photo of the crime in action.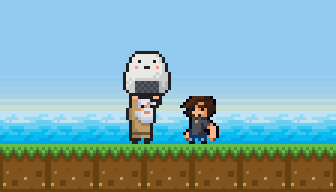 Not only are we ashamed at the dwarf that took the bribe (who has now been identified and detained for questioning). We are also disappointed with the staff of Mod/IndieDB for allowing their staff members to extort our dwarves.
While the dwarf himself has is within our custody there is still the question of who was staff member that extorted our poor dwarf. With the power of technology we were able to zoom at the culprits face to reveal a startling realization...

That is one huge riceball and we can be bribed with riceballs. So hats off to the staff!
You just won our Tasty Seal of Approval.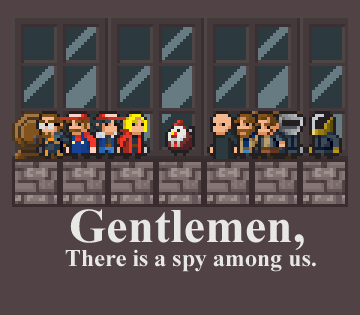 As always don't forget to follow us on Twitter, Tumblr, Facebook, ModDB, IndieDB, and Blogger. You can now subscribe to our Pixel Pushers Podcast on iTunes!