Thank you to all those who have backed Spirit on Kickstarter!
(Click Here to Support Spirit) We're almost halfway there! BUT we only have two weeks left!
It's been a while since we've made an update, but that is mostly because we've been in kind of a hiatus waiting for the Kickstarter to make progress.
HOWEVER, in our spare time we've been working on a bunch of stuff in hopes that Spirit will reach its financial goal and that the full game can actually come true...
1)
I've drawn up some concept poster artwork for the game: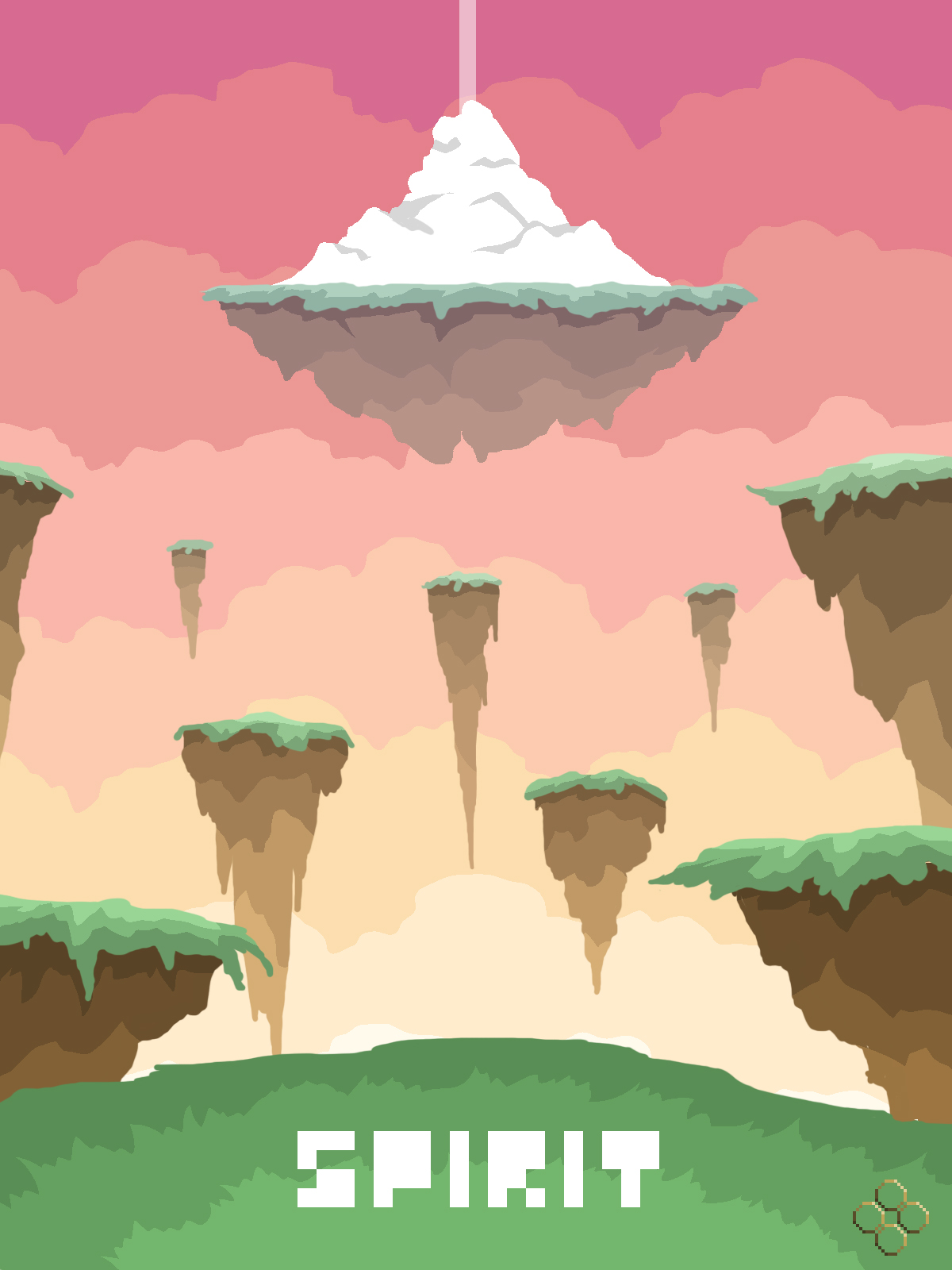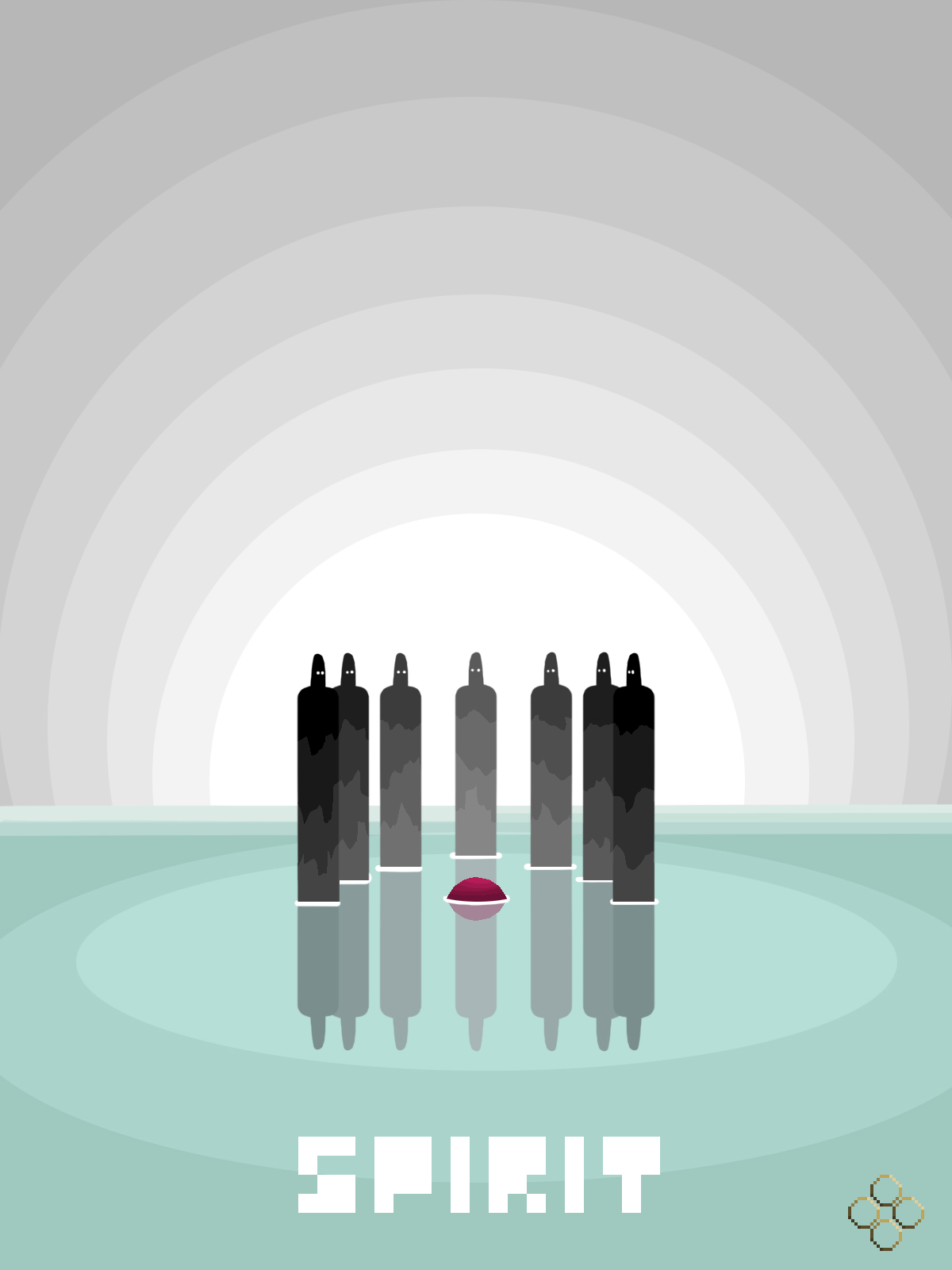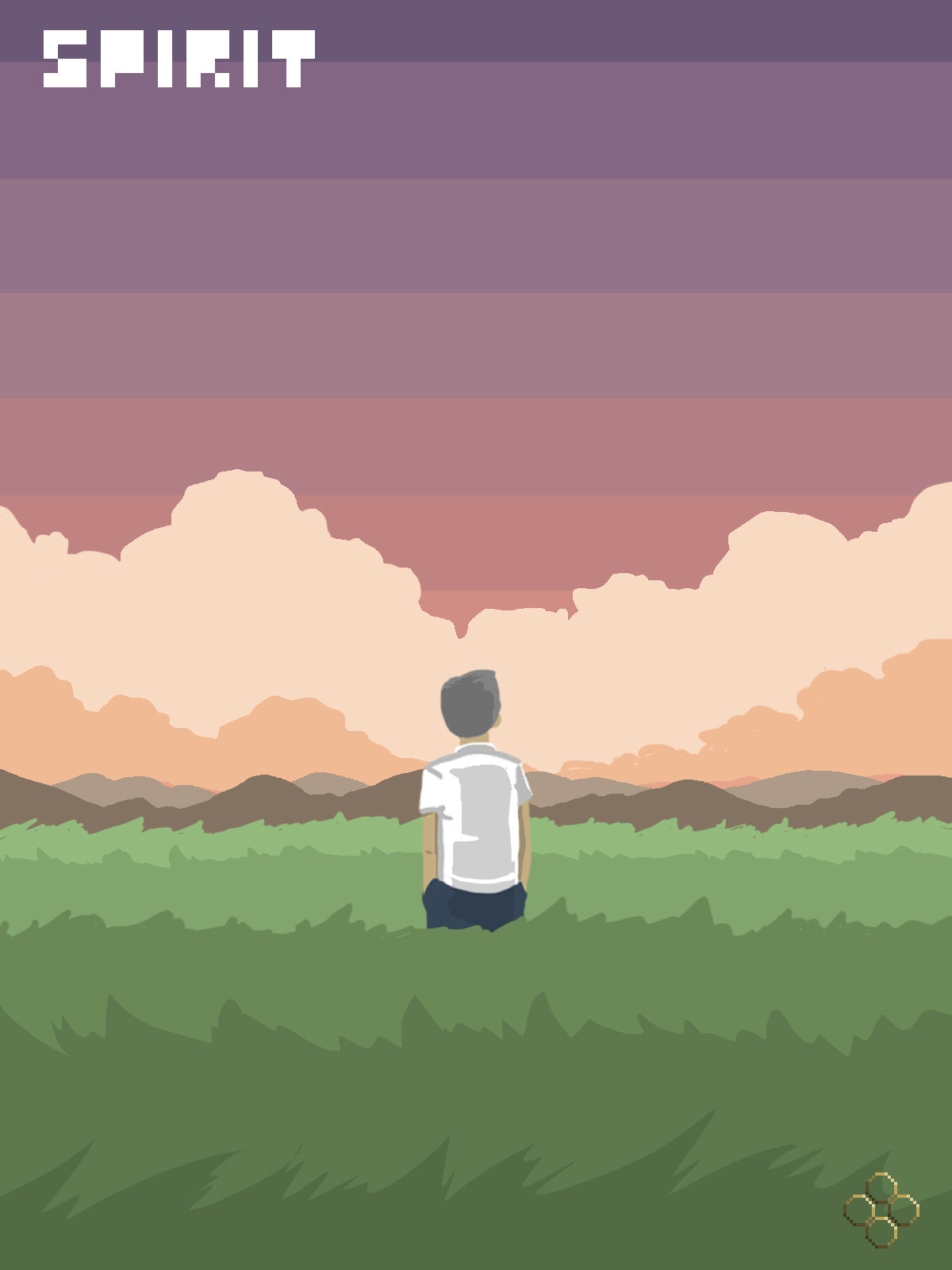 If you've played the demo or watched the trailer, you can see that some of the ideas featured in this art reference places that are not in the demo, but will indeed appear later in the game. So if you want to experience these whimsical places, please back the KICKSTARTER so we can create them for you!
2)
As we mentioned in an earlier post, there are tons of things we want to improve and add on for the full game that are not in the demo, and some of them we've mentioned, but here is a definitive list of the major changes that will be taking place for the full game:
- Telepathy Ability: Learn to meditate and hone in on your environment, allowing you to interact with ancient spirits and remnants of the past.
- New Levels: In addition to the levels that have already been written into the full game, we've decided to add even more! Increasing the total size of the Spirit World by 20%

- Optional Tip System: For those who just like to figure things out through exploration and interaction, the game will remain the same, but if you ever get stuck you can simply flip on the new tip system that will help you get where you need to go!

More Interactivity: Our hope from the beginning was to transport you into the world of Spirit, and I believe that the demo may have achieved that for many players. But we want to bring you in even further, by simply adding more life to the environments in the game. This means more animals hopping along your path, more visible signs of nature playing its part in every scene, more visual clues about the mysterious history of the ancient village, and more moments and opportunities to be a part of the world around you.
Minor Gameplay Changes: Less grass cutting, Condensed dialogue, Non-skip dialogue controls, Font changes, More musical variety, Intuitive control instructions, Useful environment fixes, and more specific changes that have been expressed through player feedback and testing.
3)
Spirit has drawn attention to publishers! We are currently in the process of working out a publishing contract that will bring Spirit to Steam! This is only if we get the funding though, so again please support the project on Kickstarter if you would like to see it brought to popular platforms worldwide!
4)
Spirit has been getting some awesome reviews from journalists who are diving into the world of crowdfunded gaming. Check it out:
Thanks to those guys who have found Spirit worthy of writing about!
And that's all for now. Be sure to go to the Kickstarter and throw the project a few bucks so that it will actually exist, and that eventually Spirit can be available all over the world on Steam.
Thanks to all our supporters thus far in the campaign!
-Holden Boyles & Ciprian Stanciu-