Hi, Snorms 1.0 is now available on Desura! After 3 months of Alpha funding I am pleased to announce immediate availability of the final 1.0 version! Snorms is a third person shooter (isometric view) available on PC (Windows/Linux) and Mac.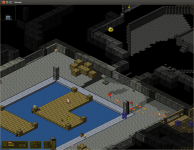 Pitch wrote: You play a soldier resting on his native island, but it is very quickly overrun by monsters from outer space and no outside help is available. You put on your armor, get into your battle ship and go to find out what happened at the peril of your life.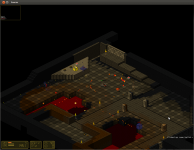 Snorms was born from the desire to create a shooting game in an isometric view based on old Doom games gameplay (labyrinthine levels, enemy infighting, etc.) while adding modern enhancements: experience, upgradeable weapons, leveling, etc.
[ppbranchg17048button]
Features:
Old-school isometric shooter
10-15 hours of gameplay
41 levels
14 upgradable weapons
22 unique monsters
Experience and leveling system
Level editor
Have fun!
Haedri