The biggest expansion for SCP-087-B called Extended Edition has been updated to version 4 recently and gave to players ability to host their own servers. If you don't have a static IP address, you will have to use VPN like Hamachi or Tunngle in order to make your friends be able to connect to your server.
You can play either as a Class D or as a Monster. As the host, you can give other players permissions:
- Class D: they can't play as a monster.
- Monster: they can become a Class D/Monster, choose an act and TP to other players.
- Admin: they can kick other players and edit rights.
If you're playing as a Monster, press right mouse button to appear and scare. Press left mouse button to kill a Class D.
You have a full control over your server.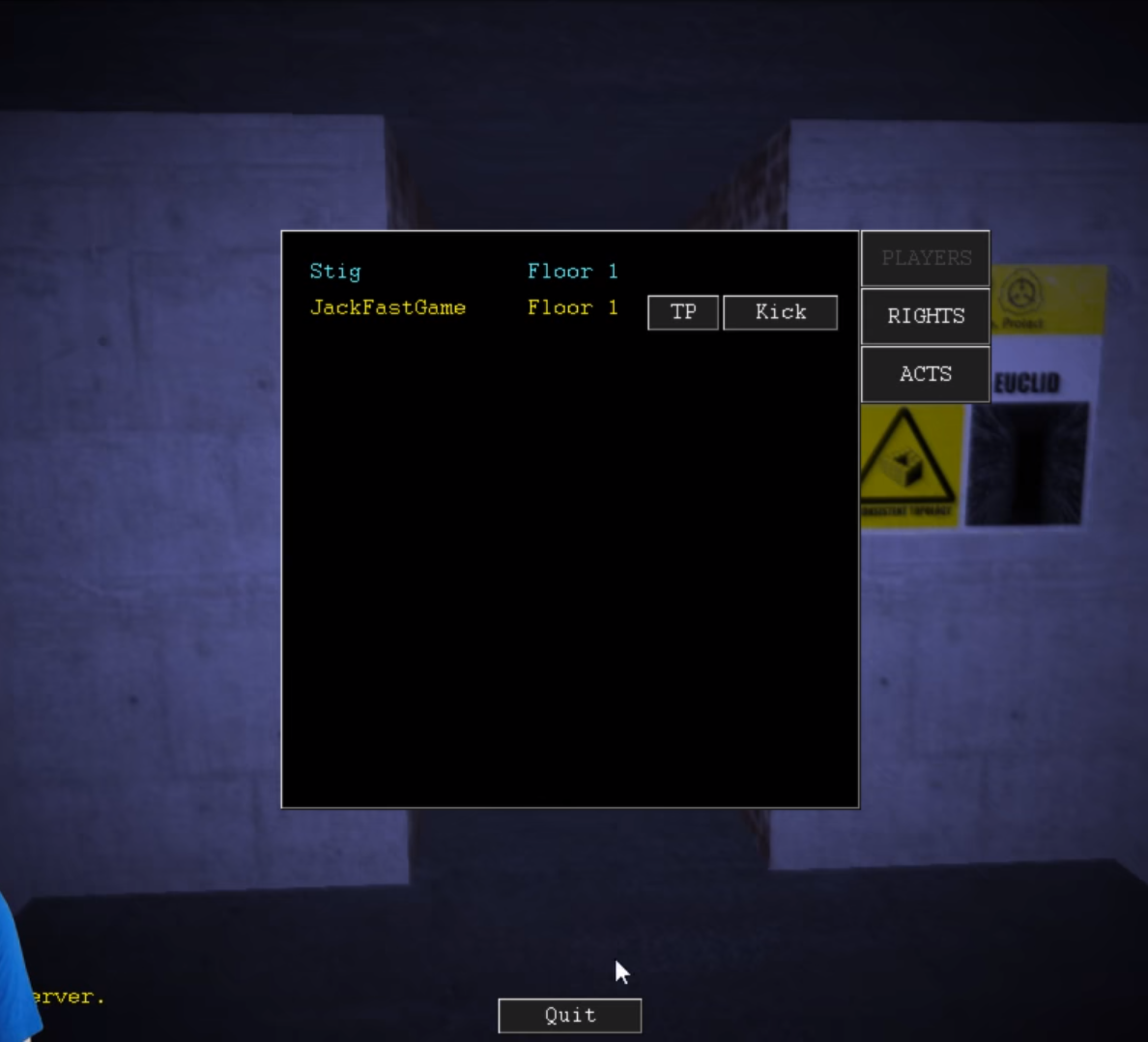 Monsters are invisible most of the time and can spectate other players.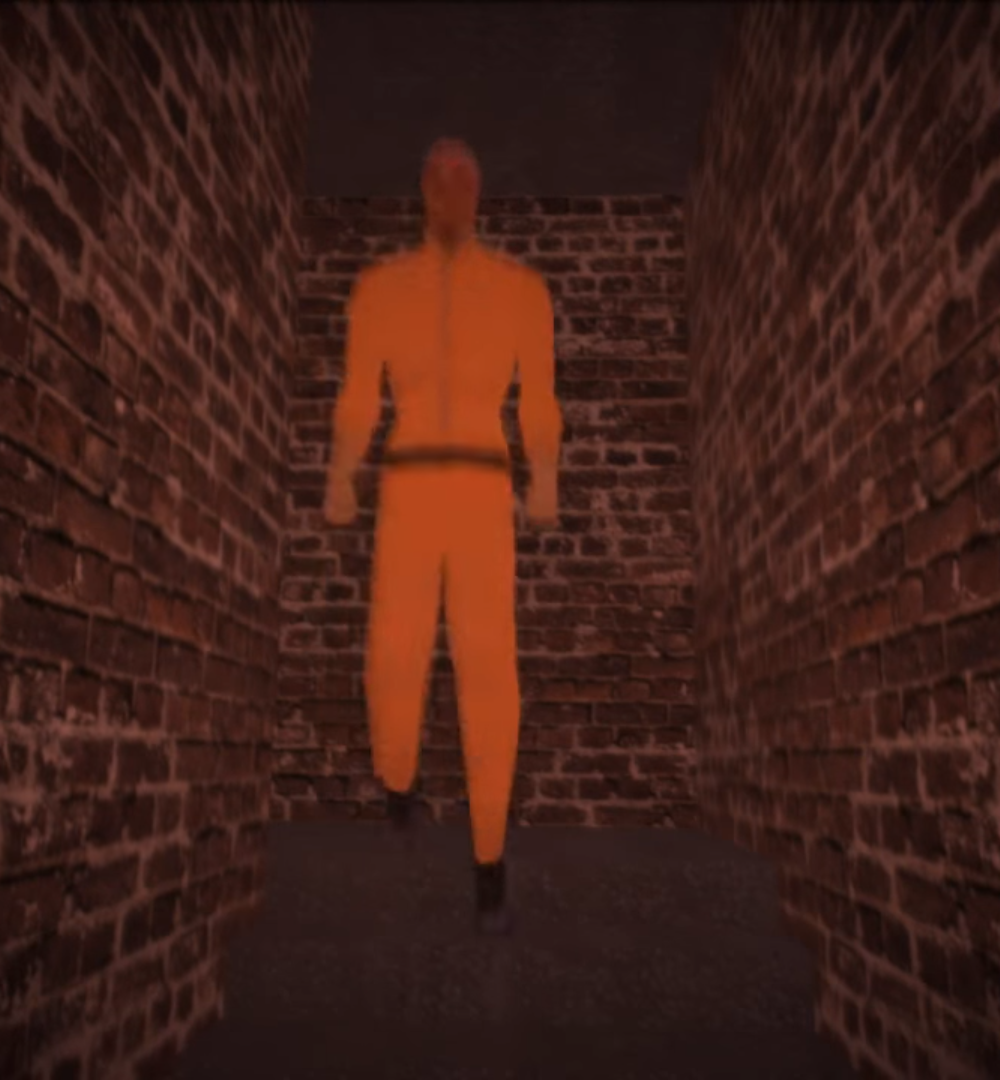 There are six different acts monster can choose from:
- Flash
- Flash 2
- Walk
- Run
- Don't Look At Me
- Behind You