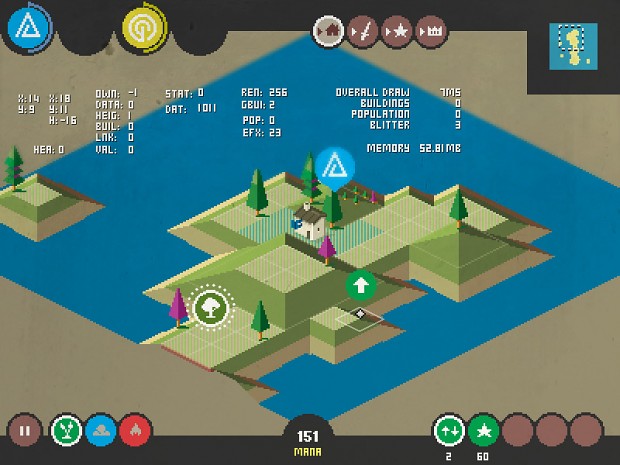 A Friday update:
Oh Hi there,
A lot of progress is being made in the tools that help to make the islands. Screen above shows the game running in debug mode, 7ms plotting over 256 blitter objects in this case.
I've just manage to add more work load by allowing a different 'burnt building' sprite to be displayed per building type as opposed to just one generic one. Although this is great it means I now have to draw another 26 burnt building sprites, in 3 different land types, so thats another 78 sprites to draw! Oh well it's best I do this or I will only kick myself for not putting it in after release.
Watch this space as I hope to update the current build next week with a lot of optimisation and tweaks to the game play. A big tweak is allowing your Populants to capture buildings rather than destroying them, only 'Element Heros' will flame buildings!
I'm going to start to add sketches and scribbles in up and coming news to give some background on the dev of Reprisal and how I work, this is the first game I've made and been learning AS3 on the job ... which is a little bonkers :D