In the latest update of Neon Space, the Red Magnetas, the only enemy in survival game mode, have escaped and reached the normal mode as well!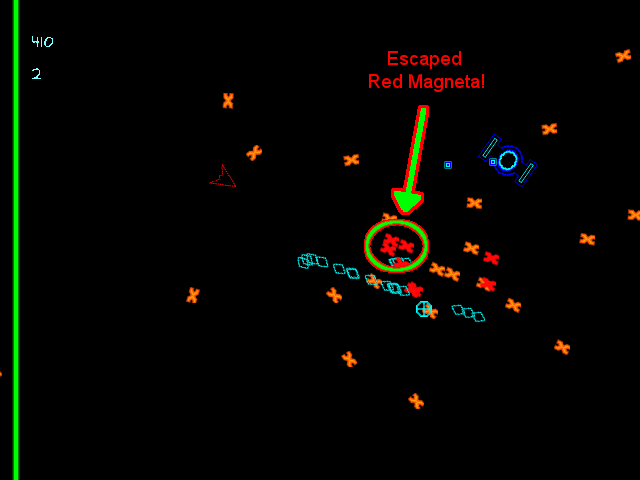 The Red Magnetas look similar to the Orange Magnetas, however they are obviously a different colour and they move considerably faster.
These Red Magnetas are only an addition and don't effect gameplay but they do spice it up a bit!
Have fun killing them twice as much and tell us what you think of the escapees!