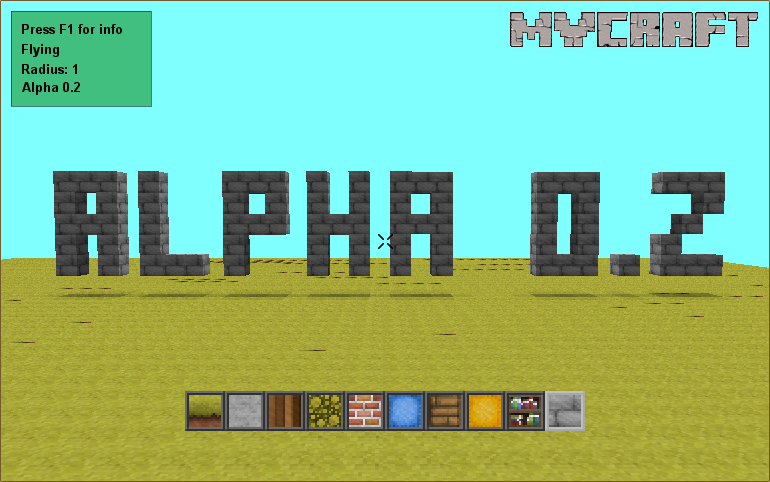 MyCraft 3D has been given the first version name, this update being Alpha 0.2!

In Alpha 0.2:
Worlds ten times bigger! However, due to the games world reading system, is still 100% compatible with the older 64×64 worlds!
Worlds are now created using a mixture of grass block, dirt block, and stone block.
Out with Obsidian, in with Stone Bricks! Perfect for building castles!
Update now live to download in IndieDB.