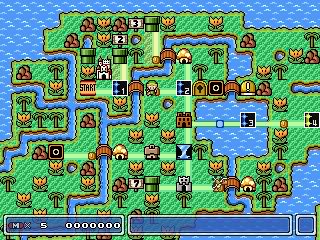 Our favorite green-clothed elf from Hyrule will soon be a playable character!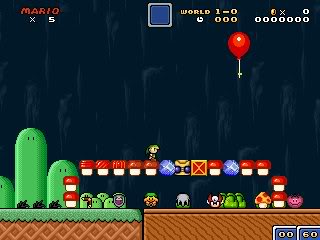 Gameplay concepts:
*Link will have a unique gameplay mechanic: a combination of the Mario bros. and Arthur.
*Link can stomp enemies and pick up SMB2 enemies.
*Link will have a unique powerup set.
*Link has a melee attack at all times. However, it is only fireball-effective (he cannot kill enemies like Buzzy Beetle with his sword).
*Link swims freely in any direction with the arrow keys/D-pad.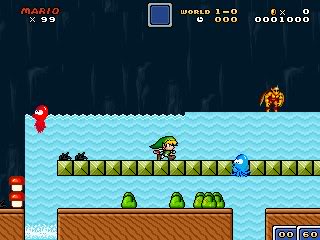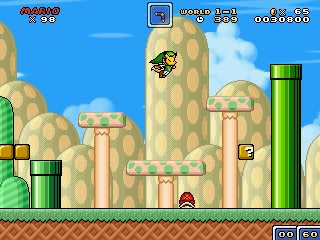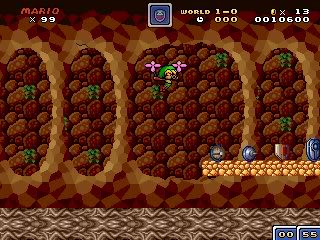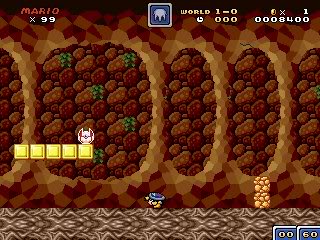 Powerups:
*Initial: Young Link, the vulnerable form of Link.
*Mushroom: Adult Link, simply makes Link bigger and allows him to take an extra hit.
*Fire Flower: Boomerang Link (blue): his boomerang flies forward and returns. It bounces back if the enemy isn't killed by the hit.
*Leaf: Keaton Link, basically the same as Raccoon Mario.
*Tanooki suit: Deku Link, like Tanooki Mario.
*Hammer suit: Bomb Link: he throws Bombs JUST like the hammers, except they explode in contact with the ground/wall, can destroy blocks, if you duck & throw they go straight forward for a bit.
*Megaman suit: Zero Link
*Spartan suit: Arbiter Link: Has rechargeable Halo energy shield. He can fire energy beams from his sword.
*Yashichi: Fierce Deity Link/Oni-Link
And now, it's WAARRRIIIOOO Time!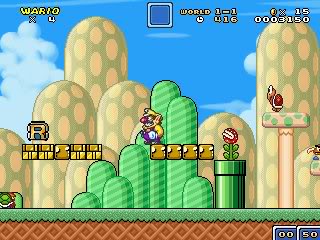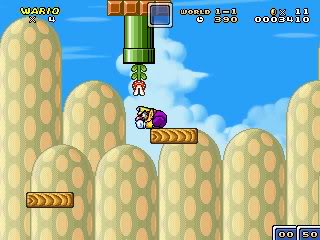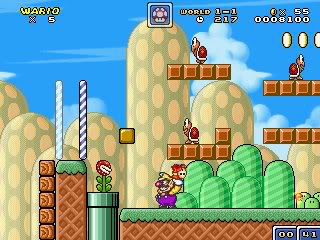 His gameplay will be similar to that of the Wario Land series. His special move will be the Rush Tackle, that can defeat most enemies, and cross large pits.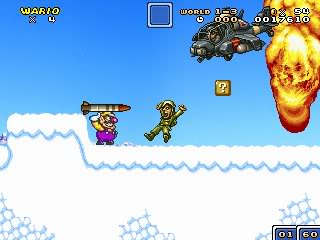 I'd be scared too if I saw a big man brandishing a rocket in my face.
Here's an early video of Wario in action: