News Post 12/03/12


We are just under a month into the development of 'Marooned' and already we are making some staggering progress on both the asset development and coding side of the project, during which we have been keeping an eye on this page and have noticed that you are showing a lot of interest in the game; Over 50 watchers already! Since many of you are tracking this project we decided to put up a news post for those of you who have put faith in our project. The second reason for it the news post is to show we are actually making progress since the first few screenshots we uploaded a couple of weeks back. This update is going to cover what we have done so far and what is to be expected from us in the near future.
Map and Assets

We have been hard at work creating as much vegetation as we can for the game as that is probably the most important assets there are for a tropical island we are aiming for a map size of roughly 4km ² and hope to add many underground caves and tunnels for players to explore and discover.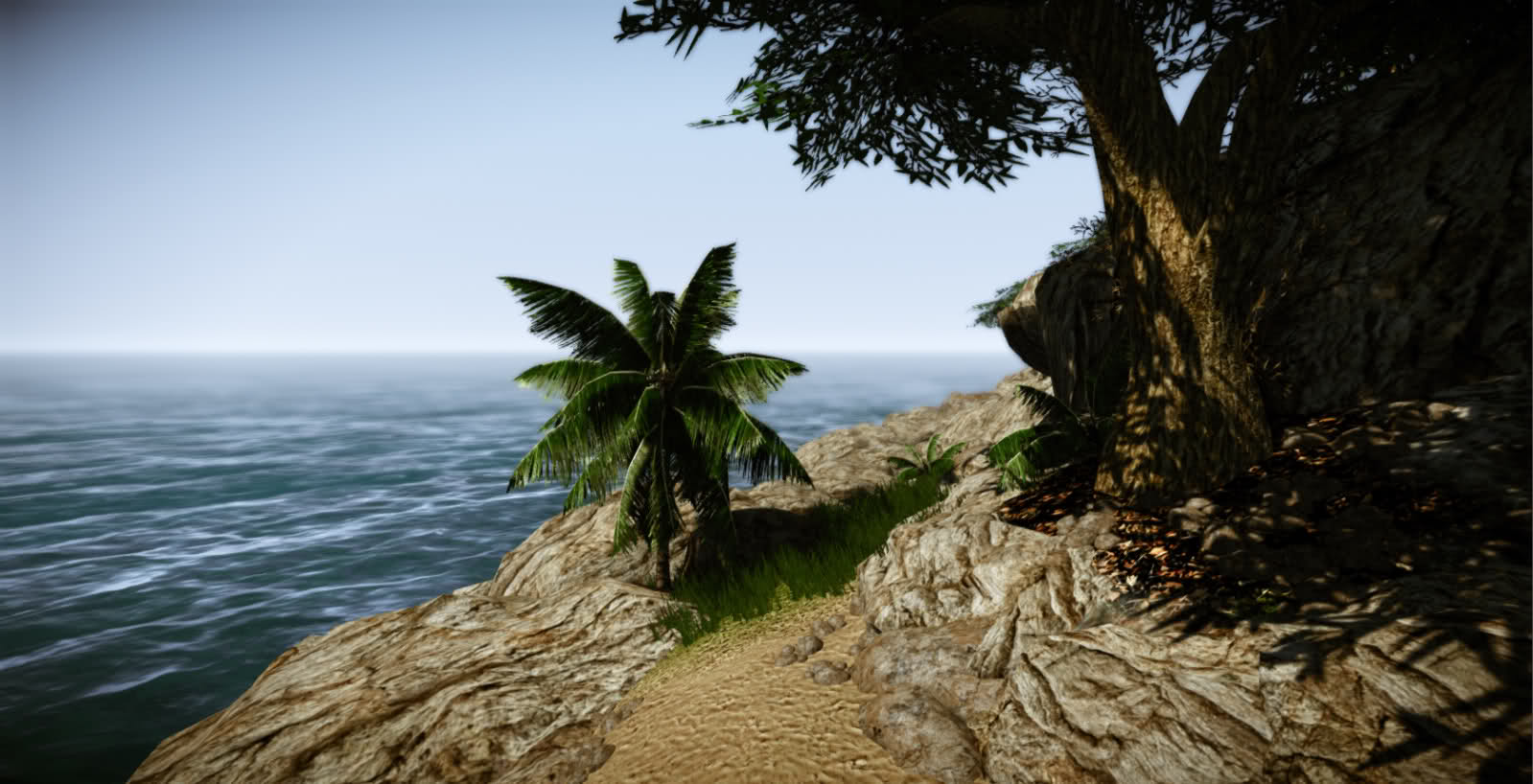 At the minute this island is only a placeholder, as it is nowhere near as big as we'd like, and is likely to be used as a tutorial section for players new to the survival genre and will teach players the basics of how to survive harsh tropical environments and the dangers that await them when the sun goes down.
Gameplay

So far we have integrated a dynamic day and night cycle where different events will occur throughout the 24 hour day. Dynamic weather has also been added where players will see varying weather from a breezy warm day to intense tropical storms and other hazardous weather; which we will be showing you in our next update. Lastly we have almost finished a basic inventory system but are currently looking for a UI artist before we make an official showing of the system. Up next on the agenda is to integrate hunger, thirst and stamina and constructing shelters and other forms of structures.
The Team

On a final note, we're looking for an addition to our team and are hoping that someone out there on moddb might be interested in joining our project! We are currently in need of:
If you're interested in any of these roles, send myself (Fudsine) a private message or contact me at my E-mail address michael_crssly@hotmail.co.uk
I hope you enjoyed reading this news post! Drop us a commend, track us and keep an eye on this page for regular updates on the game!
~Fudsine