It was about time that a great game like Huenison received a physical release!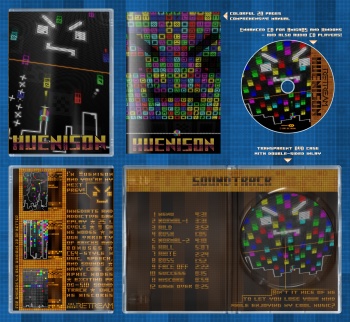 Features:
* latest version of BOH for AmigaOS 4 and Windows (as released digitally a few months ago);
* Enhanced CD that be used also to listen to the soundtrack on an audio CD player;
* CD with outstanding glossy finish;
* hugely improved manual;
* improved artwork;
* transparent DVD case;
* double-sided inlay.

Ordering is open now and for a few more days - hurry up if you want to grab a copy!