37Games today, January 15th, officially launches its browser-based Myth-inspired MMOARPG Guardians of Divinity, along with the Zodiac Goddesses platform event, more Vessel gameplay and new chapters of gameplay, such as the Body of Immortality Chapter.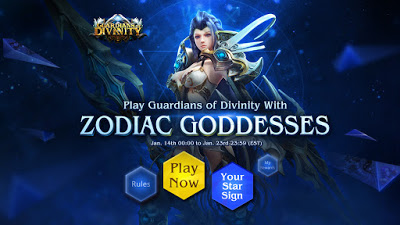 Guardians of Divinity Official Trailer
Discover Your Zodiac Goddess
In the land of G.O.D., every individual has their own Star Sign which decides their personality and Guardian Goddess. Once the player collects enough pieces of Goddess Soul, they will be able to summon a Goddess to help them in battle. In the Zodiac Goddesses event that goes live today, players can discover their Guardian Goddess by entering in their birthdate, and will be given a special gift pack according to their Star Sign as a reward!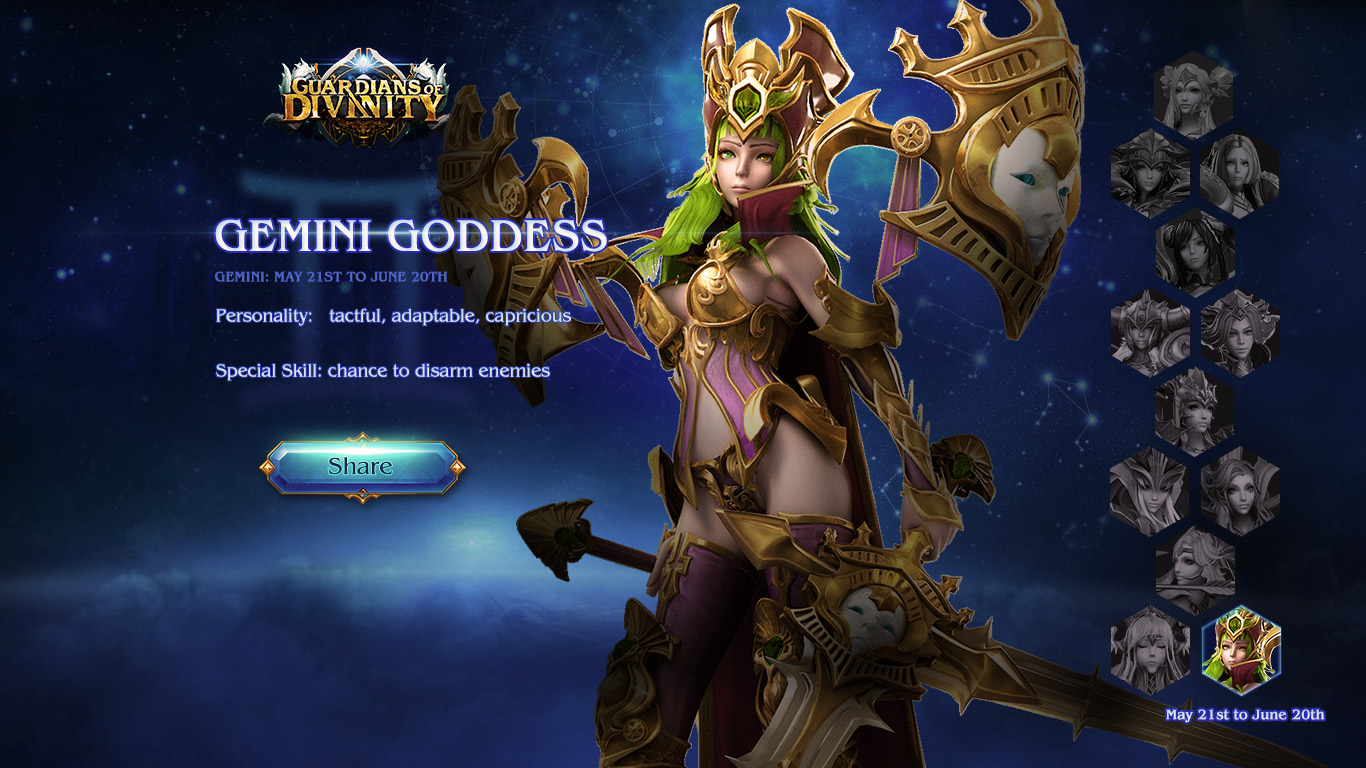 Battle among the Stars
The Vessel is the highest achievement and representation of Atlantis's superior technology. The gods produced giant space vessels to maintain balance among the worlds. In the game, players will be granted a small space vessel and be able to attack players from other factions and even pilot their vessel to attack the Titans and obtain epic items! What's more, in the new chapter Body of Immortality, there are more powerful gods that await players to challenge!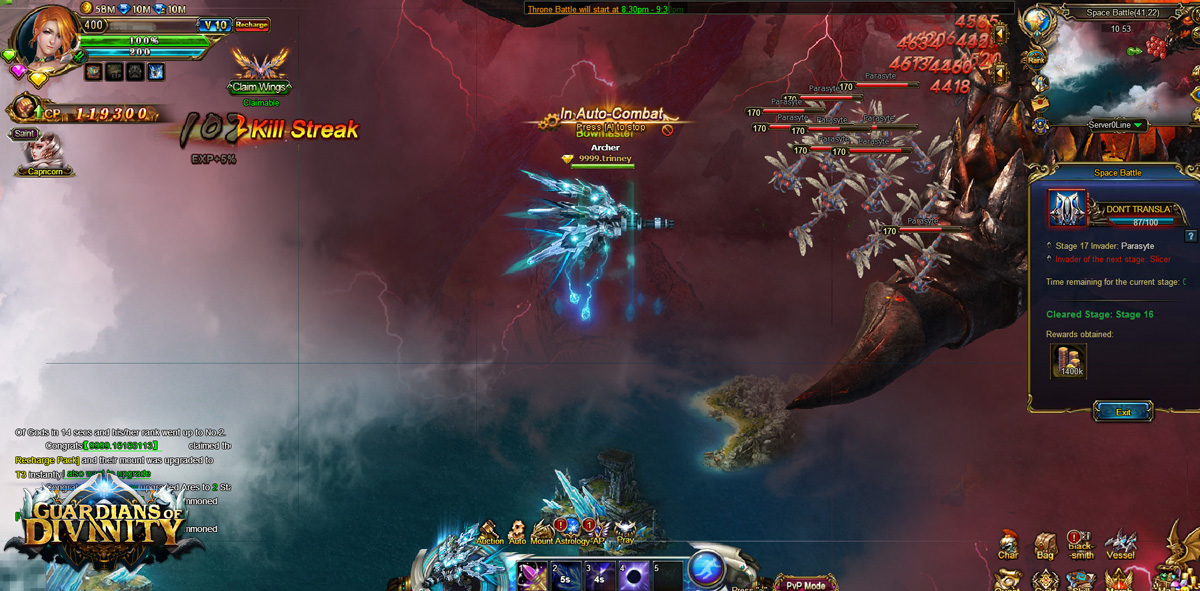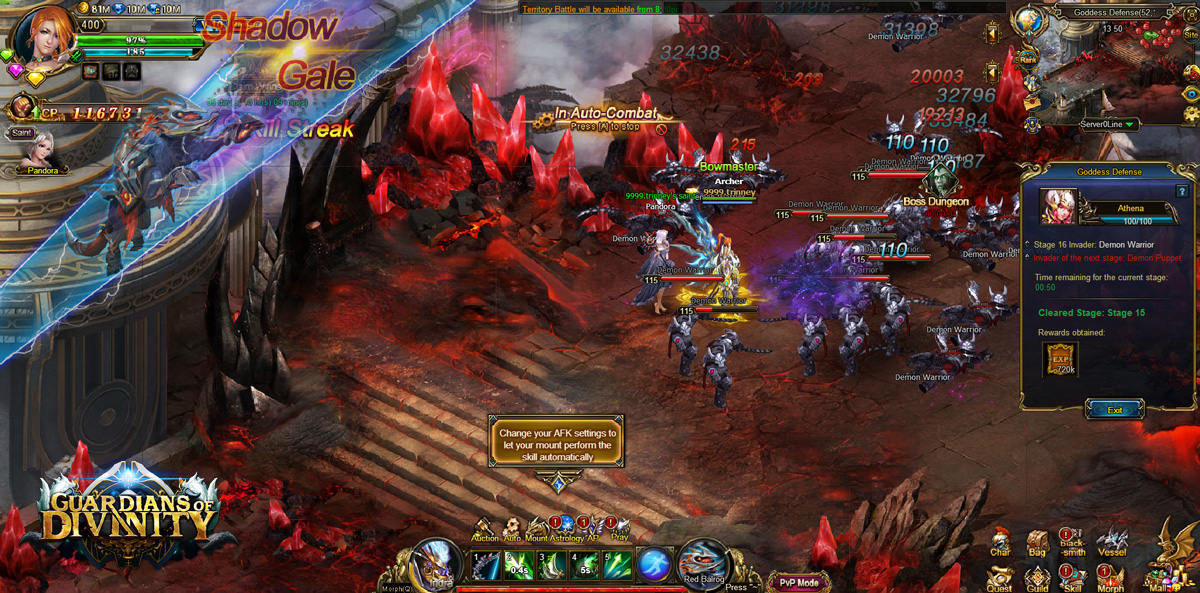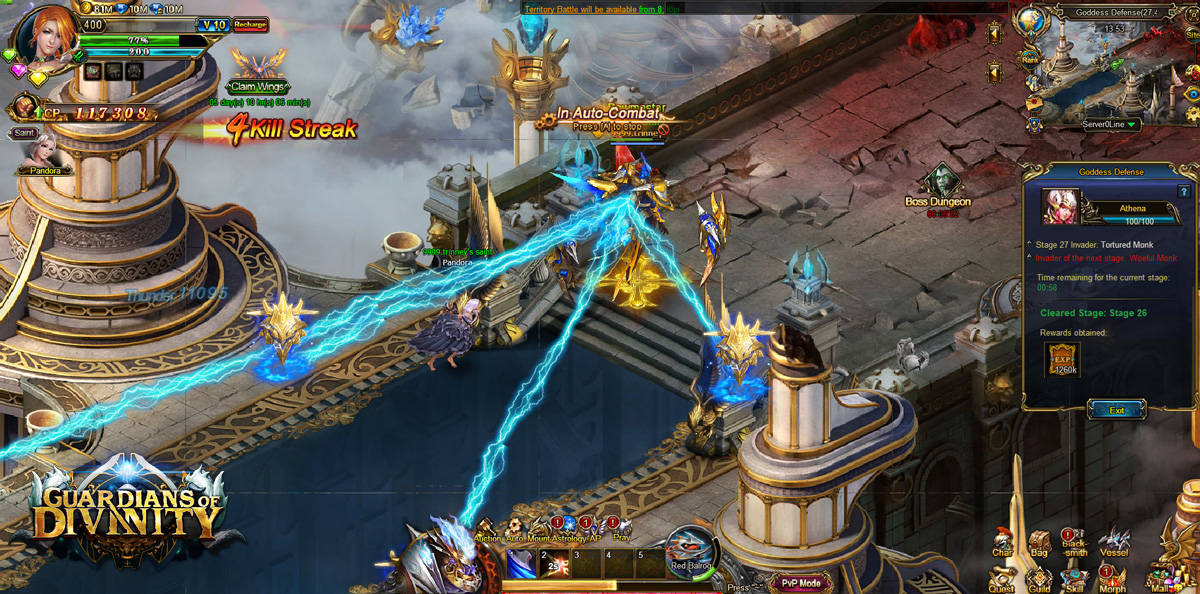 Game Features
- Morph into Gods: The morph system allows players to steal the powers of the gods they have defeated and transform into those same legendary deities and receive various heavenly powers.
- Space Vessels: Space Vessels that can morph into different forms to aid the players fight against the gods and their dark underlings in different dungeons.
- 12 Zodiac Goddesses: Players may summon beautiful goddess with various skills to fight alongside with on the battlefield.
- Cross-Server Matches: Massive battles may be fought on different servers for claiming the abundant resources of Sky Cities and the ability to dominate a server with a player's faction.
- Goddess Defense: A dungeon where players defend goddesses and reap massive rewards against endless waves of enemies.

Guardians of Divinity will now officially launch, alongside the Zodiac Goddesses event. Players can experience the game right now on their browser for free, as well as join the Zodiac Goddesses event to receive their own unique Star Sign gift pack!
About Guardians of Divinity
Guardians of Divinity (G.O.D.) is a new MMO developed by the rapidly growing browser and mobile game company, 37Games. You play as a god that has been cast from the heavens. Join the first MMO to take gods from around the world and battle with them not only on earth but also in the stars. Use a custom built spaceship to battle your enemies in space and beyond. As the chosen one you' ll have the ability to morph into different gods, such as Ares, Thor, or even the Monkey Kingin your quest to return to your former position among the gods.