Welcome to the weekly update blog!
This week's updates: RTS elements like micromanagement, AI and a start of the menu
I'll be trying to update all of you at least every week so you know what's going on, what's to be expected and have enough time to receive feedback.
Micromanagement
GG did not have the feel yet that you were actually playing an RTS. This was mainly because every unit had their own purpose and ignore specific orders like standing still. To fix this, units like minions will not automatically go to the enemy base but will stand still until you command them to do so.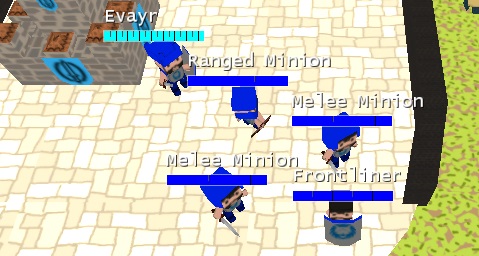 This way you can set up a nice lineup where you will fight your opponent with. With the multi-selection feature I added in you can have even more control.
I'm also currently working on making group selections. If you (for example) hit control + 1, all the selected units will now be assigned to group 1. So if you hit the 1 key, every unit from that group will be selected.
AI
AI is something I really want to put in the game. If nobody is online you will still be able to play the game. This was a problem when I was making Ravage Online, it died off because of the lack of players online at the same time. With AI I hope to prevent this issue from happening again. It also is (fortunately) easier to create AI in a game like this than in Ravage Online. Especially because of the pathfinding from the game engine itself.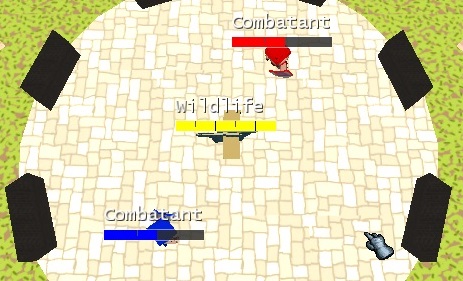 Currently the AI will show you a bit of how to play this game as well. They farm up some gold, get an economy going and in the end create an army to finish their opponents. It will take a lot of time adjusting the AI to make them realistic like players, but I think this will bring a great addition to the game.
Menu
The menu is something that has to come as well. Currently the introscreen and the loginscreen are done. Next is to make a lobby where you can start a game, chat with friends, change some settings or view profiles of others. Preview: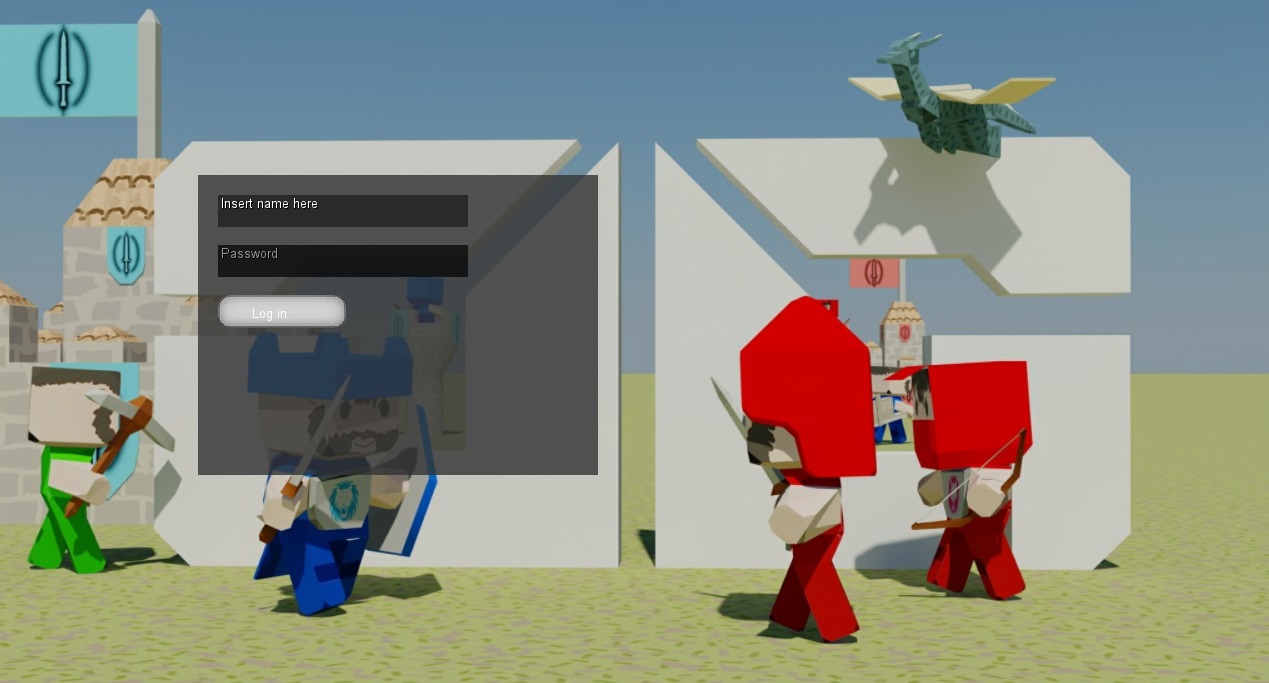 Everything is currently a placeholder as I need to change the art (mainly 2D).
That was it for this week, thanks for reading! Hope to see you all next week.
If you like this project, please do consider tracking this game.
- Ivar aka Evayr