What an exciting day! We received the big magic box we were waiting for!
The production of our upcoming NFC card game FusionPlay Heroes is running great and currently counts 300 produced games and the same amount of Hero Packs. But this is just a first small number on our way to the Launch in August this year.
But today is a great day for us because the 20 very first produced games were shipped to our office from the manufacturer. In this video we unbox them and give you the first view on the game how it will hit the stores.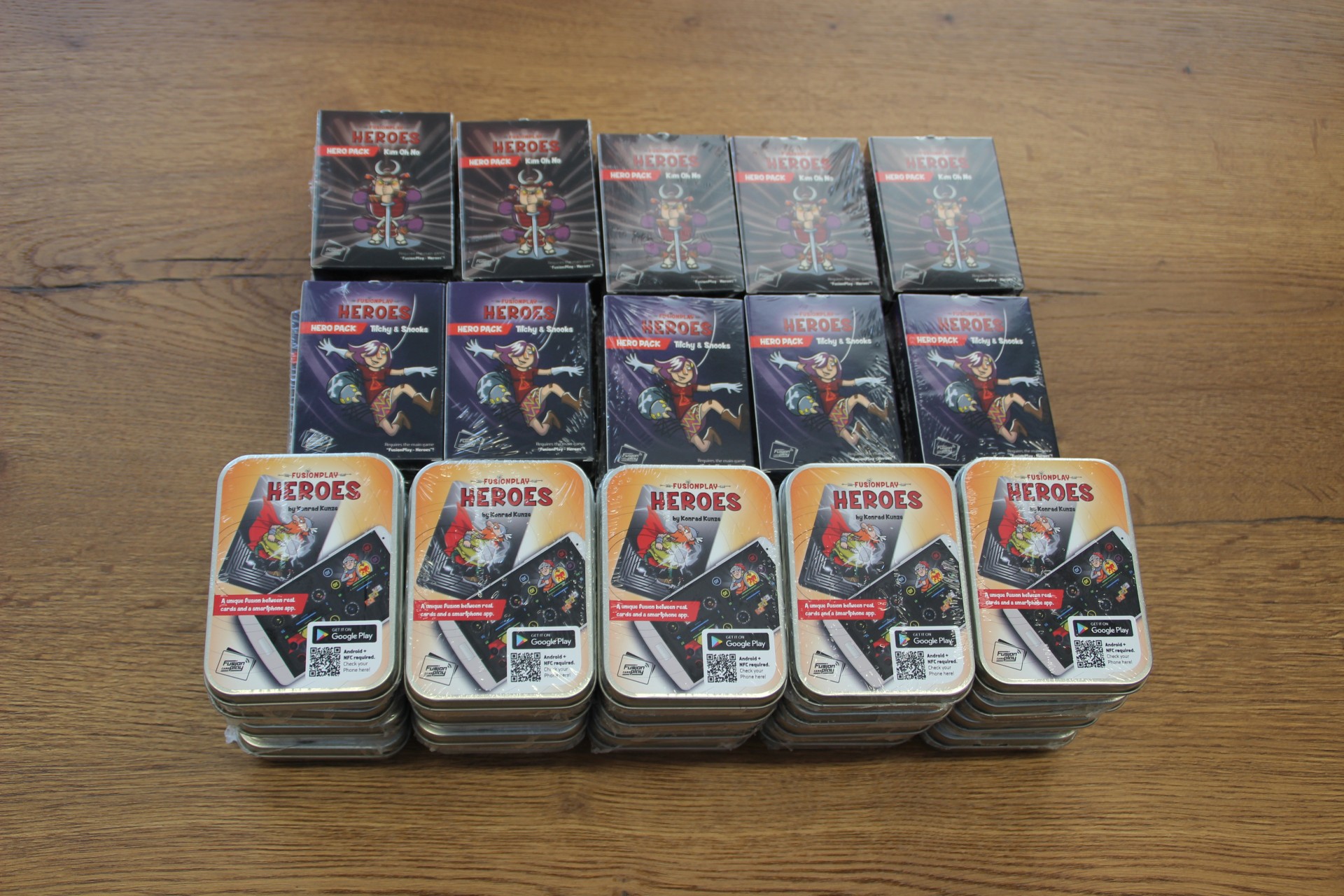 For everyone who doesn't know FusionPlay Heroes yet, some background information:
The game is played with (physical) playing cards that each contain an NFC radio chip. Via these chips, the cards can communicate with your smartphone. You just slide a card under your phone and it immediately appears on the screen. To make the sliding easier, the game comes with two small smartphone trays that will hold your phone.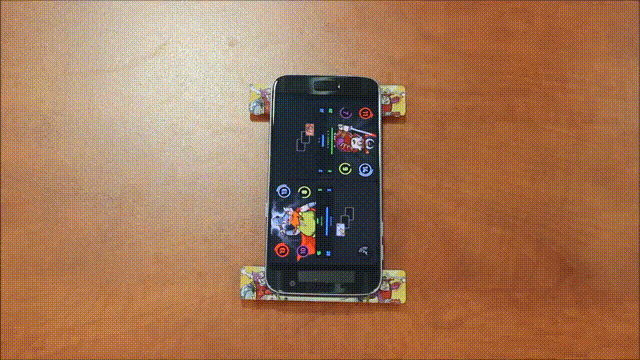 The game itself is comparable to old-school beat 'em up games. Two players each select a hero and fight against each other. Each card symbolizes one specific action of the hero. Each hero comes with a unique set of offensive and defensive actions and 3 specific (strong) combos. The smartphone acts as a status display, rulekeeper and calculator. It processes all played cards and visualizes the results.
The game has an incredible fast gameplay as you don't need to calculate damage, protection, hit ratios, etc. on your own. It combines the best of two worlds: Rich and deep gameplay as seen in videogames together with the "sit on the same table"-factor and the haptical experience of playing a card game.
For more information, visit us on
Facebook: www.facebook.com/FusionPlayHeroes
Twitter: www.twitter.com/FusionPlayGames
Discord: Discord
and our Website: www.Fusion-Play.com