I wanted to add a lot more content before I submitted this update, yet I felt that I needed to keep up with the community news articles. As of now, you can give the current version of Flack a try (FlackTest5). Just have Java installed.
I love testing! That's one of the main reasons I designed the level maker into the game itself. This allows me to create levels and run through them with ease. On top of that, I hope to allow the community to participate in designing their very own levels once the game is complete.
Here is a screen shot of the current start menu for the game: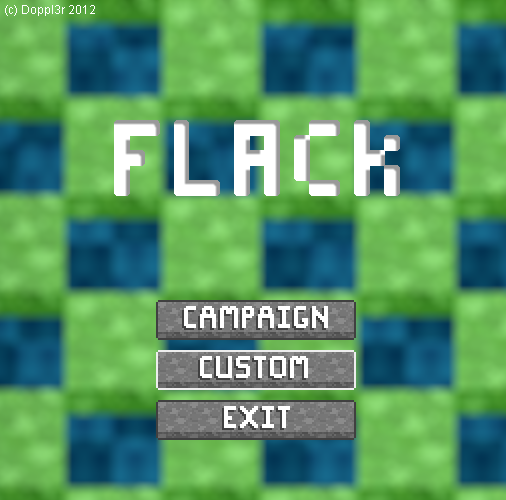 When you first launch the program, you will not only see this interesting-panning effect screen, but you should also notice NEW music I added. I spent a few hours playing with FLStudio and popped out this bad boy (launch the demo to listen to it). I kind of like it!
If you try out the campaign (it doesn't exist yet, it just runs a custom map so please create one first...or the game will crash...) you may catch a glimpse of the up-coming enemy: The Hopper. First of all, they won't be on land, they'll pop out of any bodied water and you'll have to avoid hitting them. Currently, they just sort of wiggle around and don't do anything. Here's a screen shot: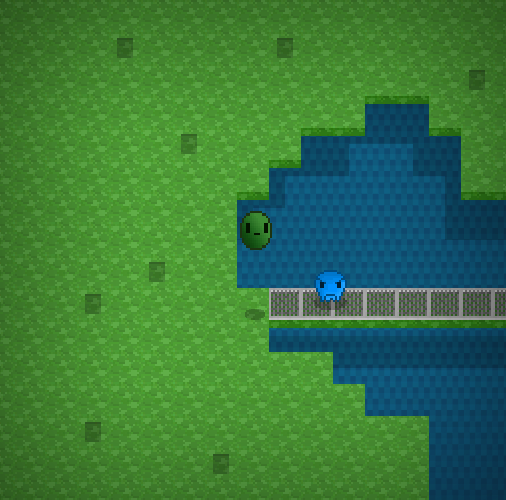 Extra: My current programming face expression after 3 weeks of coding.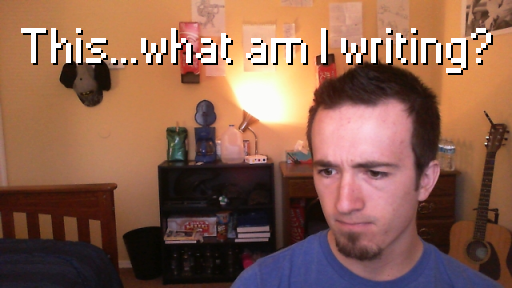 Thanks for reading and I hope you will want to stay tuned in the future!
Change log:
Implemented Level Maker
New Enemy (The Hopper)
New Menu
New Audio Structure
New game sound track