I finally implemented a functional file browsing system that allows for quick level saving, editing, and testing. In addition, this will hopefully open up doors for future community based map submissions.
As you can see below, players can quickly open or save map files from the level maker: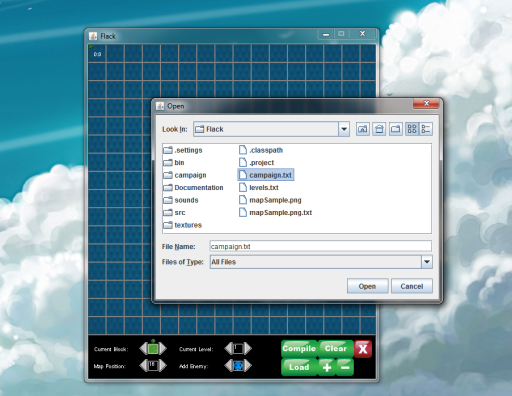 Here is a screen shot of the campaign option selection screen (This will be temporary because I plan on adding my own levels to the game):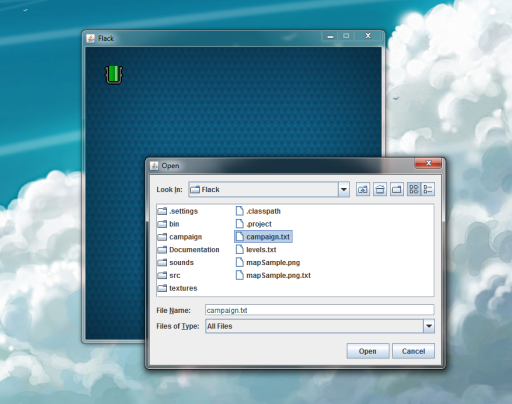 I also worked on player animations. The past movement system was nice, yet it looks so much better now that the player leaves a trail behind the Flack: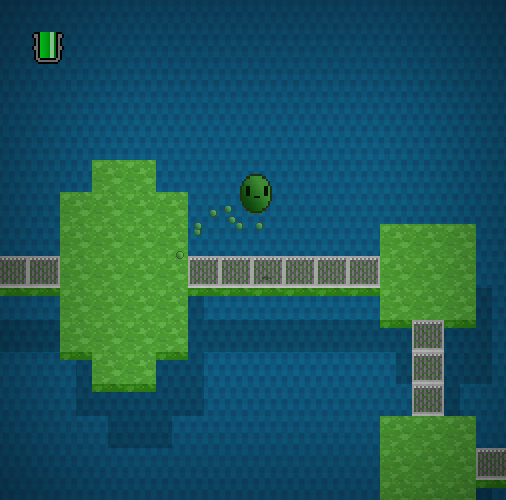 I implemented the options to add enemies to the screen with ease. Just click the enemy icon at the bottom right and click where you feel they need to spawn:
I also worked on the overall mechanics of the "Hopper" enemy. Basically, these things just bounce up at random, so if you get your timing right, you might be able to kill them by jumping on their heads. Furthermore, I worked on a new splash animation. You can see a few frames from the screen shot below:
In previous screen shots, you may have noticed an odd green shaped icon at the top left. This is your health indicator. When you run out of green stuff, you'll find yourself at the game over menu just like the picture below: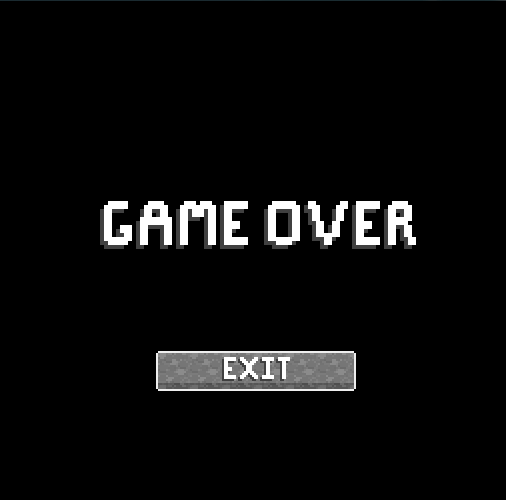 I worked on many more features, and you can read about them on the change-log below:
Gave the hopper proper mechanics
Added player trail effects
Extended the fall distance for the player
Added a water splash animation
Added a health icon indicator
Added a game over menu
New sounds and songs added
Implemented an enemy option in the level maker
Added a file browsing system
Level Editor has an exit button
Changed the file type from ".txt" to ".flack"
Fixed a player falling bug exploit
Thanks for reading and I hope you enjoy reading this as much as I love programming the game.