Now that the Android version is out of the door and into the wild, work has begun towards preparing the game for bigger gameplay additions and most importantly, Windows 10 and proper tablet support.
The first step towards this was a better UI. One that can work on desktops as well as smartphones, while also improving the usability for existing players. I also took the opportunity to give the UI a facelift, as shown below!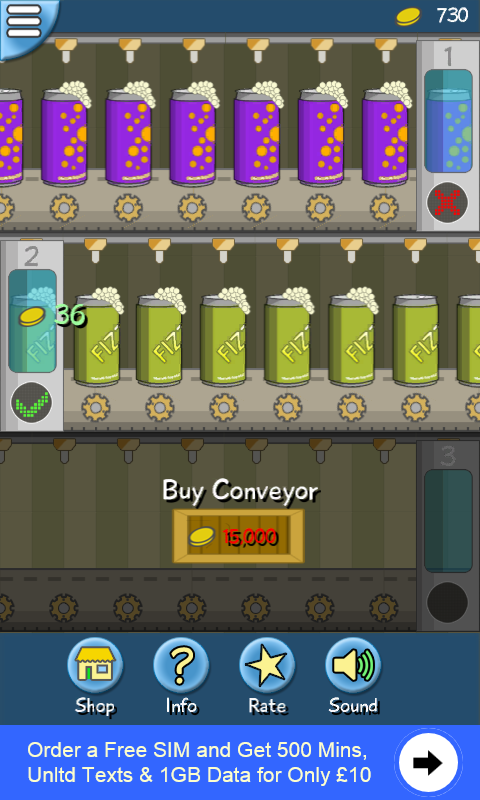 There is now a menu button on the top left of the screen. The phone back button will still open it as it's always done, but it now means the UI ready to work with mouse input later down the line. I also believe it makes the menu more accessible compared to back button opening it without any explanations.
This update also brings another new upgrade, this time to reduce the waiting time between each drink being processed. The higher the level, the greater the decrease in wait times.
Here's the full 1.5 change log for those interested in what was fixed or changed:
Revamped UI theme
Added pause menu button
Added UI back button
Added 1 new conveyor upgrade
Added support for flipped portrait orientation
Fixed missing conveyors when recovering corrupt save
Fixed rate dialog never being displayed
Fixed crash when updating achievement progress
Fixed drinks sometimes not spawning at high speeds
I'd be interested to know what everyone thinks either here, via the feedback email or through reviews/ratings. :)
If you haven't tried the game yet, you can grab it off the Play store now!
Or on the Windows Phone store!