A little over 10 days ago, I mentioned that the Android version was coming soon. Well, soon is now!
If you've never played the Windows Phone version before, let me get you up to speed.
The aim of Fizz Filler is simple. You're given a drinks factory containing up to 3 production lines, also known as conveyors. To earn money you must tap drinks moving along the conveyors to fill them before they reach the processing machine at the end to earn coins.
Coins! I can already feel some of you panicking at the mere mention of that word but reset assured, this game contains no form of in-app purchases at all. The game is completely free and contains only a single advert at the bottom of the screen.
To increase your coin income, you'll want to start buying upgrades for your conveyors. In casual mode, all 3 conveyors share the same upgrades which is pretty easy-going. But in hard mode, you start with just one conveyor production line and have to purchase the other two using coins. Unlike casual mode, they don't share the same upgrades and must be upgraded individually, making it a little more tricky to decide conveyor to upgrade next.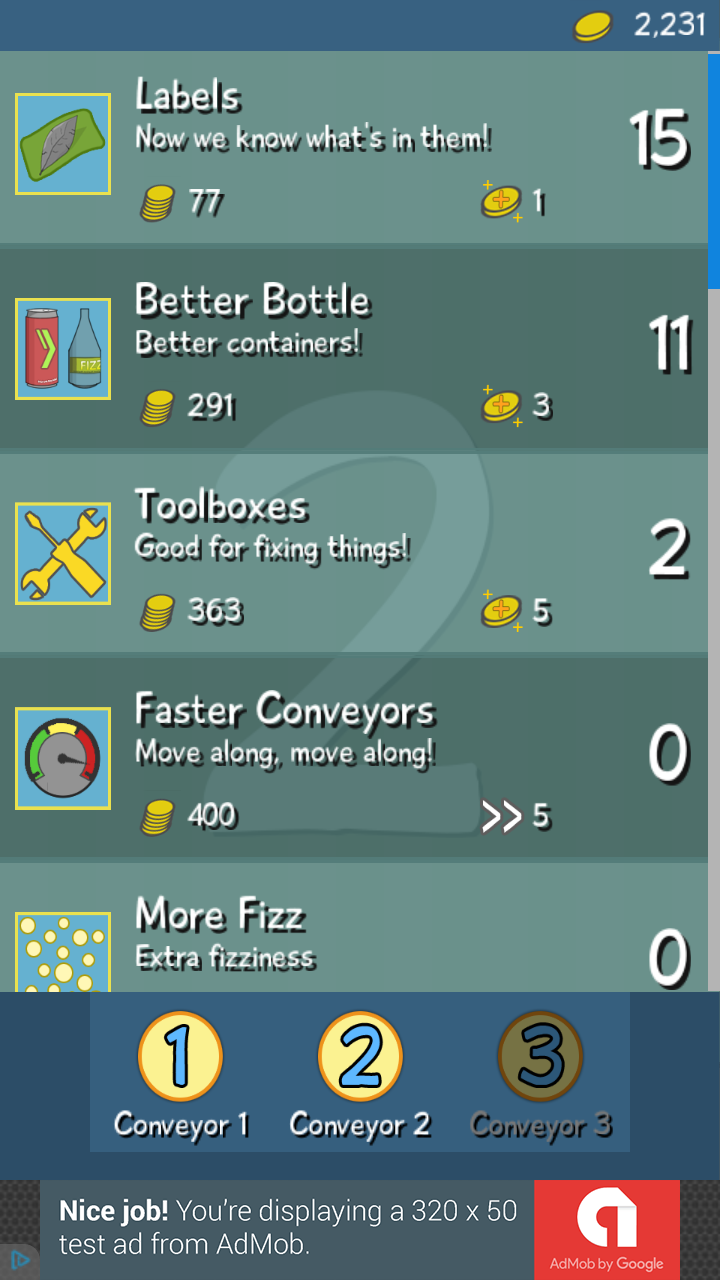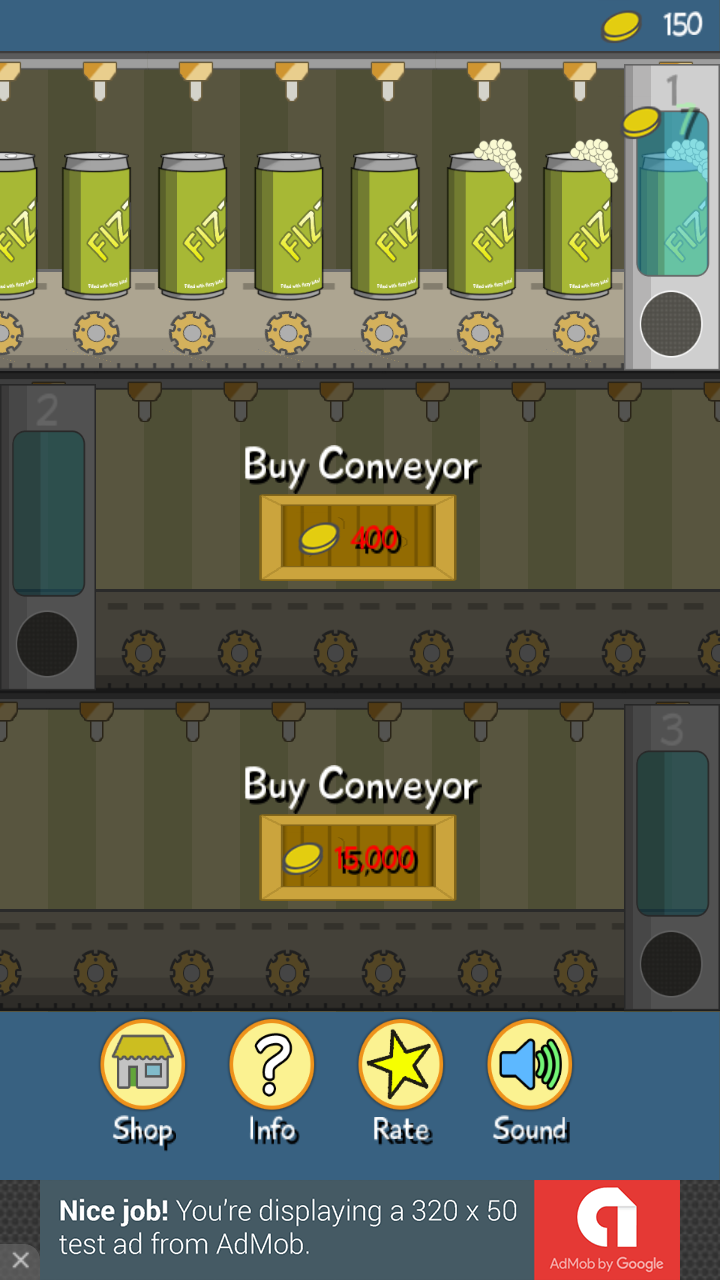 You can find a better how-to-play in the game itself of course, so don't let me keep you any longer!
I'd be interested to know what you all think of the game and hope you enjoy playing it as much as I have enjoyed working on it again over the past two months!
Grab it on the Google Play store now!