Empire in the Sky is a broad and deep game that has lots of mini-engines meshed together in unique ways.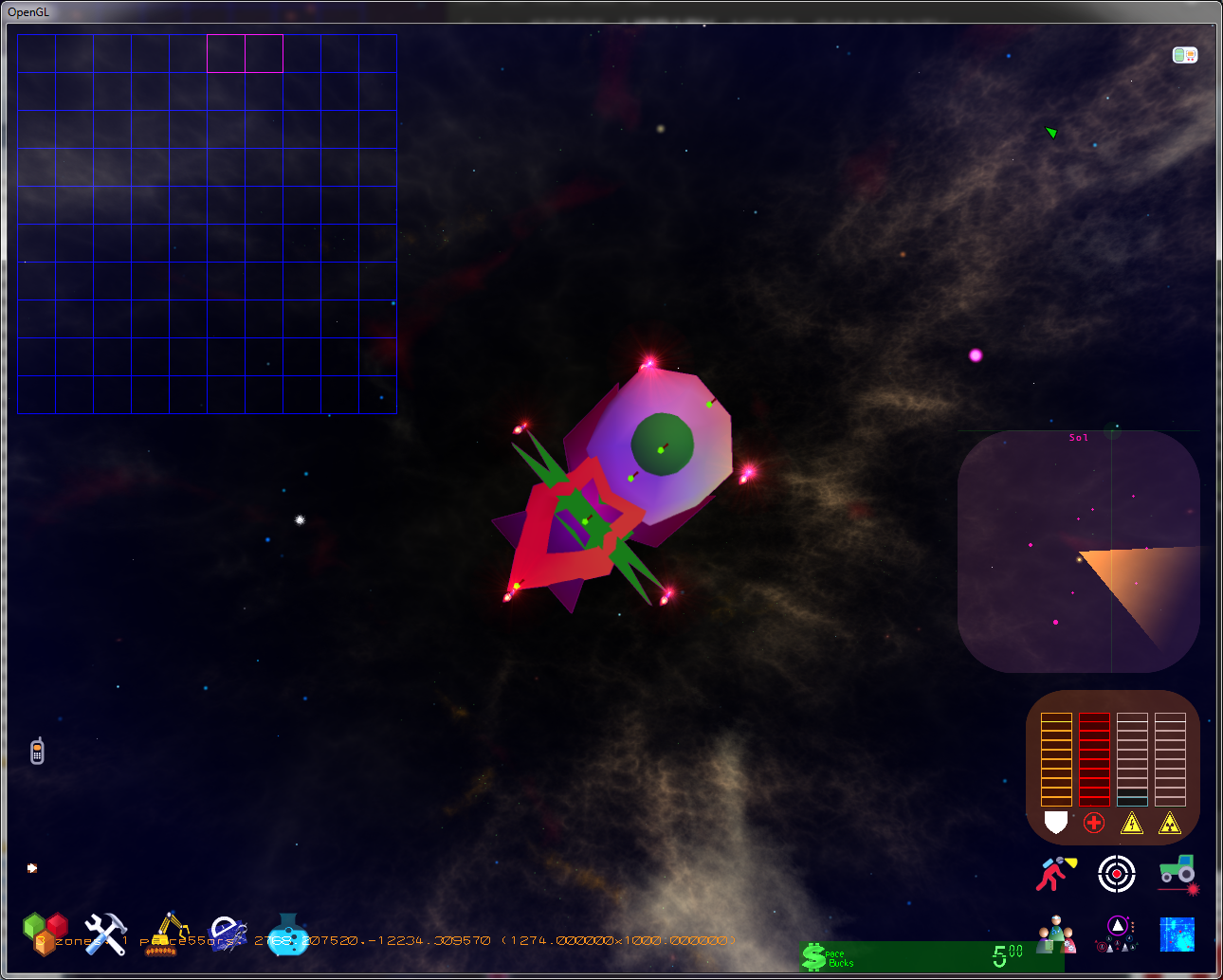 Each time we enter a new feature it is a complicated integration process that takes days. This has slowed our production in the past, especially when we encounter minor issues with OpenGL. We want it to deliver on performance, visual quality and, of course the most important part, gameplay. Early versions will be a bit rough as we head toward our final release, but your help is needed to make this the best possible experience for all!
We spent 4 months developing a top-down planetary experience and discovered not only numerous performance issues but also we are generally displeased with the aesthetic. To keep in step with other design decisions, we want to retool that entire part, but it will take time. We have parts, but no wholes yet, and we want to polish our space combat experience before we embark in September on this next phase (planets!).
As indie titles go, this game is already a huge 6GB! We originally capped it at 3GB but in the interest of the project have expanded it to allow for higher resolution graphics, more audio (3.33GB in latest build), better experience and more precise pixel management. Also, on a quad core 3.0GHZ processor we are already seeing 4-core peaks so we know we've pushed the limit of what the technology can do, and we're still pressing forward to add more animations, interactions and game elements.
Originally, I felt this would be a "quick and dirty" 3 month project in C -- boy was I wrong! I've learned so much since 2007. The game, from graphics and audio to programming, is still mainly developed by one person. People have came and left, we've paid actors and licensed content, but by and large the content is original. We've surpassed 130,000 lines of code for the graphics framework and game -- not including the 70+ DLLs and other programming libraries -- and that's just a huge endeavor for anyone to manage.
Also, the entire time has been self-funded -- that means I gave up opportunities to work which translates to spending salary I didn't even earn, for 5 years! Several times I've had to take other jobs to get the money needed to buy content and other game assets, or to fund 6-month excursions into various features and functionality. All in all I say I've spent over $250,000 in sweat-equity, and some very real greenbacks, to get this project going, and I need to see if it has been worth it at all (outside of my own amusement of course). That's why we're releasing this early stage alpha demo for people to get involved, raise awareness and, of course, raise funds.
Please help and support this project! I want it to be the best it can possibly be before I move on to something else.