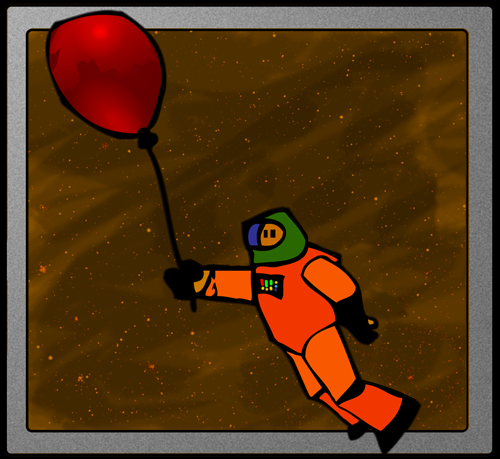 Well hearty congratulations all around here at Lost Astronaut Studios. It's been 5 long years, and finally we can say "We've got our demo on Desura!"

We've been working with Dave @ Desura to assure we can deliver our alpha demo and "alpha support version" to you via Desura Download Platform in August 2012.
---
For those who haven't had a chance to play the game, we've got it in the hands of our testers right now, but we promise a fairly stable, if limited, experience for people who want to help support the game by buying a copy early, and for those who want to try it, we'll get a demo out there.
In the free demo:
Platform stability on Windows 2 and 4 core systems
20 star systems to explore across 2 sectors
3000 alien civilizations
Endless combat
Endless building (that saves persistently!)
1 hour time limit
In the "Alpha support version" which costs [ppbranchg17792|3904smartprice]:
Frequent updates to content
2000 star systems with 20000+ planets across 5 sectors
Ability to land on planets and starbases and try out features of the game that "aren't ready for prime time"
Own a copy of the final version by pre-ordering and experiencing the "Alpha support version"
Many of you are curious about the game and we want to extend as much information as possible without jeopardizing the project or ruining the experience for you. However, we're sure you're concerned about the future, and you want to see some sort of promise or plan for the game.
The truth is, we need your help. Please raise awareness of this project among your friends and fellow gamers. If they are interested, encourage them to try it and to buy it. Every little bit counts. To give you a rough idea of how much money it takes to keep the project going: we need to sell approximately 200 copies per month to pay the salary of just one of our team members. The more copies sold, the better off the project is, and the more attention will be paid to the project. Regardless, we will continue working diligently to develop the game as much as humanly possible given our budget constraints in the future, whatever they are, until we consider it "done" ....
What is "Done"?
Well, as previously mentioned we want to produce an MMO that uses some new MMO technology recently added to our engine. However, to make that truly great and hacker-free, we have to be careful how we implement it, and only through testing will those features be made sound and fun.
We have not been satisfied up until now with efforts made on planets and alien encounters. Suffice to say, it is a great undertaking that will lead to an awesome experience if done properly. Empire has a great thing going for it already, and we want to clean up any loose features while implementing an entirely new layer to Empire in the Sky.
To give you a basic overview, here are the specs for the final version:
Build anywhere on planets, moons, star systems
Conquer and interact with alien species
Traverse cool-looking semi-cartoonish "stellar dungeons" in small teams
Customize, customize, customize
Perform scientific feats like materials creation, genetic modification and xeno-archaeology
Participate in a strategic meta-game as you conquer the galaxy
Share your creations with friends
Duel friends in fun arena-style combat
What's our plan for the MMO?
We want it to be fun, but it's hard to do with a game like this. How will it work? Stay tuned. For now, just go with the thought "with friends", because that's what it's all about isn't it?