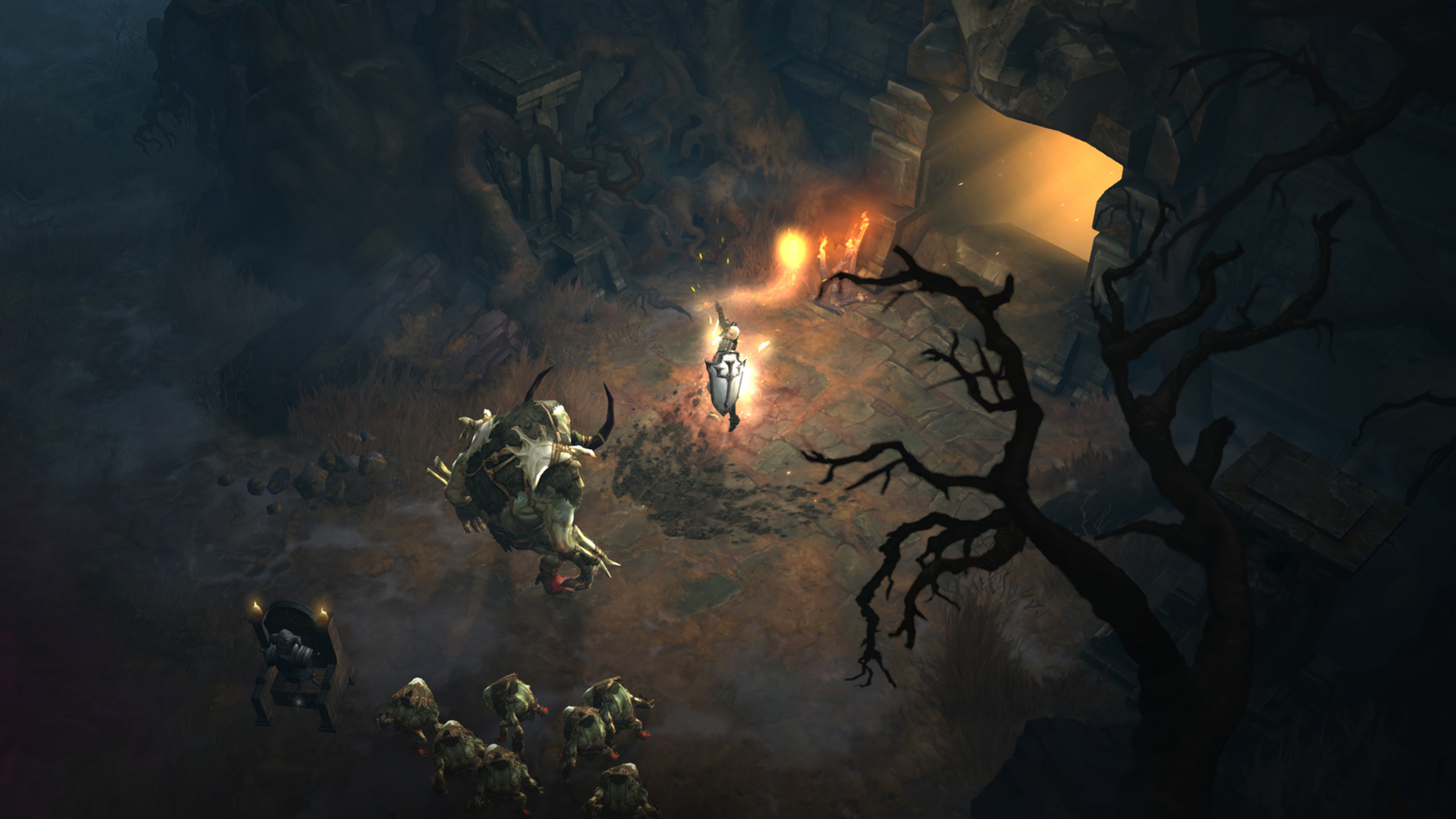 If you've been holding out hope that Blizzard would cave in and offer an offline mode on the PC for Diablo III with its Reaper of Souls expansion, don't hold your breath. A recent dev interview really put the kibosh on that idea: Lead designer Kevin Martens stated pretty clearly that dividing the community into online and offline groups is not now, nor will it be, in the cards. When asked about the offline mode in Diablo II, he pointed out that the community back then was very unhappy about that division and added:

"That was the wrong choice to allow people to play offline, and we still stand by that. And we think Internet access is widespread. If someone has no Internet access, then yeah, Diablo III is not the game for them."
In the interview, Martens and Art Director Christian Lichtner also talked about the direction of Diablo's IIIand the game's economy sans auction house -- notably, that stockpiling items before the change won't give much of an advantage because the post 2.0 patch economy will be full of new items that can be acquired only through play.
Closed Beta of Reaper of Souls has been released as of Nov 20.
Wallpapers:
Features:
Reaper of Souls adds a number of new features to the core gameplay of Diablo III. These include:
One new character class: the Crusader
A fifth act taking the story of Diablo III "from the legendary city of Westmarch to the unhallowed halls of the Pandemonium Fortress"
A new artisan: the Mystic
A new level cap of 70 (up from 60)
Many new weapons and new pieces of armor
New skills and runes for existing classes
New passives and a fourth passive slot at level 70
New monsters to defeat
The pre-expansion patch includes:
Adventure Mode (Nephalem Rifts, Nephalem Trials and Bounties)
Account wide Paragon levels
Unlimited paragon leveling, with a bonus of +250 in each main stat (strength, dexterity, intelligence, and vitality)
A new gem type: Diamond
Class specific affix rolls on items
Due for release in 2014, same time as the pre expansion, Patch 2.0.