Obscure Worlds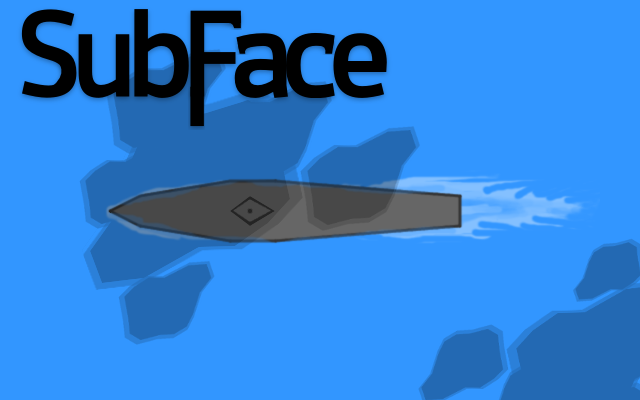 So What Next for DeerHunter?
That is really up to you!
Free aim?,
New soundtrack songs from other producers I know?,
New backgrounds for that vary between levels?,
All of the above or something else?
I'm really stuck at a point in my life at the moment where I have little motivation or time to spend on the things that I used to love. But despite that I keep coming back and looking at deerhunter and wondering what to do next! It may be a crappy little game and it is probably also never going to make me a penny, but I'm hooked to playing it and adding little fun things.
So if you see this update drop a comment below and let me know what you would like to see in DeerHunter, or just generally a comment about anything to do with Obscure Worlds, myself, or my game(s).
Any news about other stuff?
The new content system mentioned in the last post is chugging along beautifully with 2 titles going forward, SubFace and Carcass.
I've mentioned Subface before and truth be told when it is more complete I will talk about it more, at the moment I'm not even sure what it will contain, Carcass though is a little more set in stone...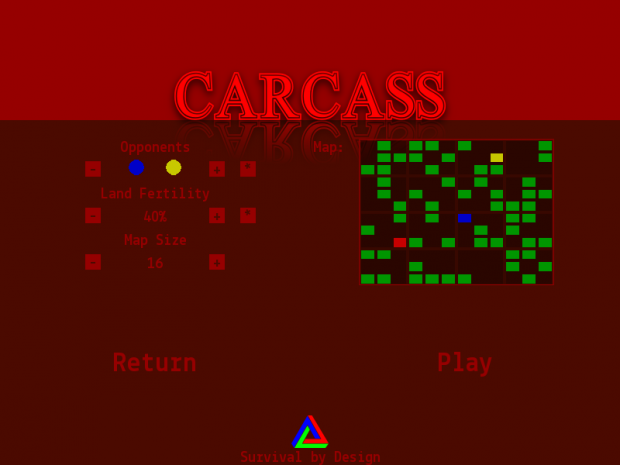 The game setup menu, totally finished (cue shock and awe!).
With Carcass I'm aiming to produce a new version of the AI prototype I made available on my company profile on IndieDB, with more access to the actual design of the creatures themselves and a focus on creating a hive of different castes that acts as one whole feeding itself and surviving based on Ants.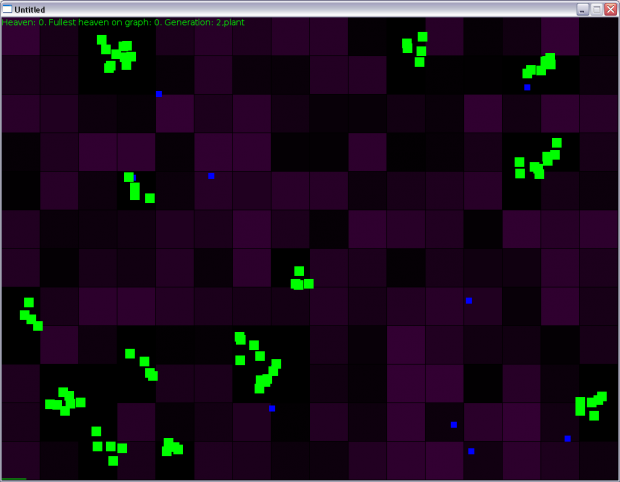 The Original Program in all its super basic glory at a more relaxed moment!
Presentation is going to be incredibly basic because I just want to play around with and make as much of the fun I had making the AI prototype and designing little lifeforms available to the player.
Though saying all this, as I said in the beginning I am currently working less on my games than ever before.
As always have a great day, a fantastic week and thanks for taking interest in my work.
I'll leave you today with a piece of concept art I made for an unmentioned game I hope to have the time / funding to develop in the future.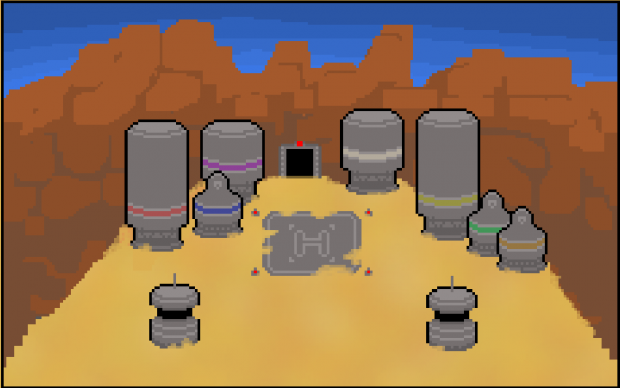 Was this update worth something to you? Why not leave a few coins here? Every donation of any size helps to polish and complete content and allows me to work more frequently!