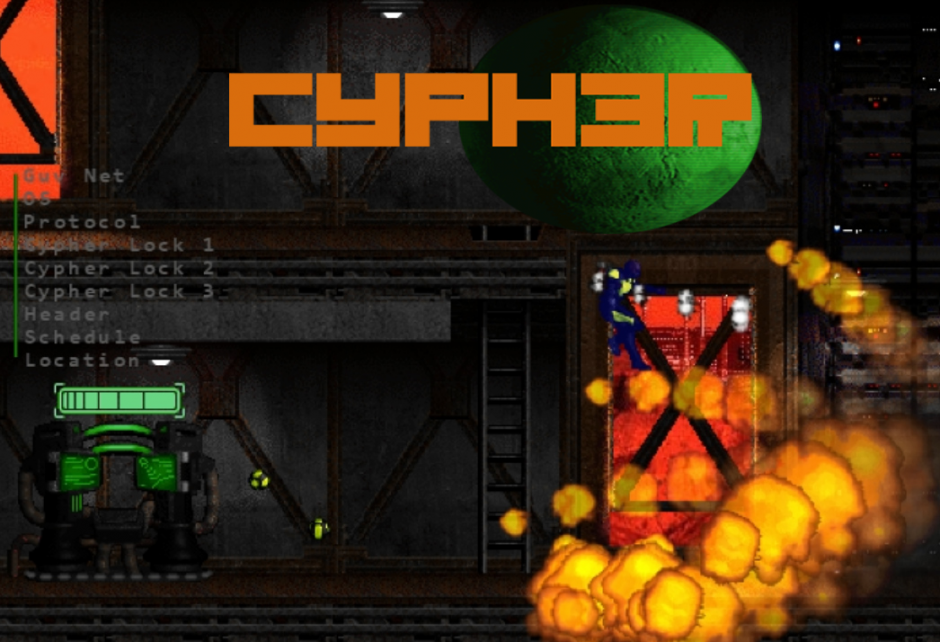 Attention CYPHER players!
We have several big announcements today!
CYPHER has agreed to be published! We have partnered with Desura, the popular game distribution platform! On Friday, February 14th, thousands of players will have new access to the CYPHER network. It will be interesting to see how the servers react, and we hope to give players the best possible experience on release day!
Cypher - Official Trailer - Desura
You can view CYPHER on Indiedb.com
We have launched a new version! BETA 3.3.5.
The base now displays a camera in game that shows the current happenings outside. This gives strategic advantages and definitely makes players think more about their stealth and possible attacks.
Some Windows security exceptions were happening on machines with User Access Control. These have been completely reworked and should make it easier on non-admin users. Windows 8 configuration problems have been resolved. Application and temporary data is being handled better. Missing prerequisite bugs should all be taken care of, and the exception reporting system is once more operational. Thank you to the players that alerted us to these issues!
If you are currently having problems with updating your previous installation, please download a new installer at CypherGame.net
Very exciting times lie ahead for CYPHER, see you online!