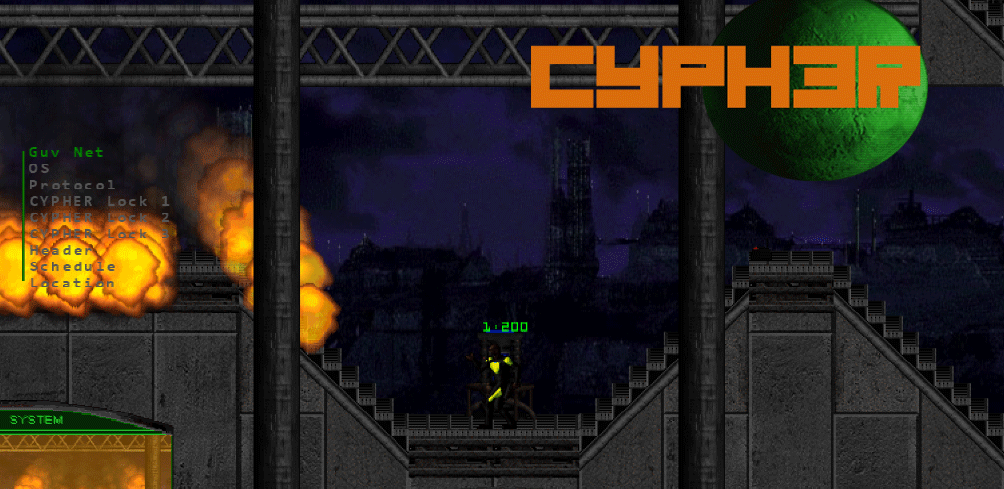 CYPHER is announcing a very exciting build today, 3.4.1! Huge performance gains - the game draws and updates significantly faster. Scrolling is noticeably improved.
A Vertical Synchronization (VSync) display option is now available that allows for unlimited drawing and better game performance.
We are starting to see Teleporters and Non-playable characters really take shape!
A bug that didn't allow players to exit a network game if their connection was dropped has been fixed, as well as several memory leaks.
Download the latest version here: CypherGame.net
Keep Grinning