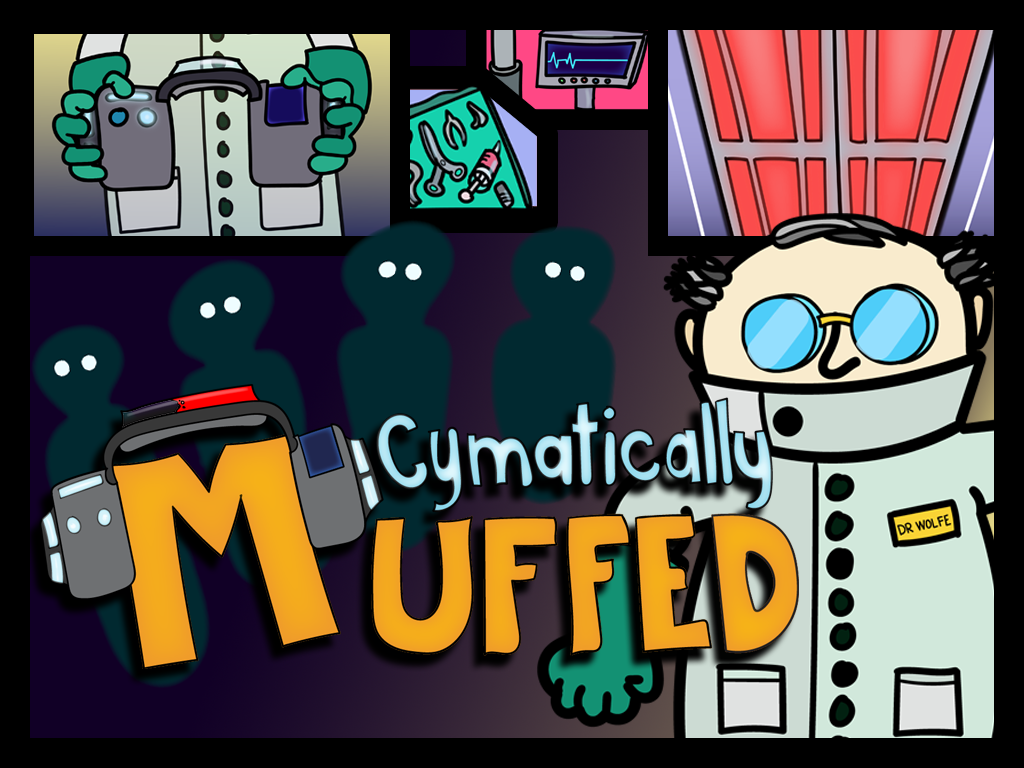 ---
Videos
Cymatically Muffed Trailer YouTube
---
Images
Download all screenshots & photos as .zip
---
Logo & Icon
Download logo/icon assets as .zip
---
Monetization Permission
Kelsam allows for the contents of Cymatically Muffed to be published through video broadcasting services for any commercial or non-commercial purposes. Monetization of videos created containing assets from Cymatically Muffed is legally & explicitly allowed by Kelsam. This permission can be found in writing at https://www.moddb.com/games/cymatically-muffed/presskit.
---
Additional Links
Level Editor
We have a web-based level editor that runs in-browser (game ownership not required) muffed.kelsam.net/editor.
Free Soundtrack
The Muffed Soundtrack is available for free on Steam store.steampowered.com/app/1105750/Cymatically_Muffed__Soundtrack.
---
About Kelsam
Boilerplate
Kelsam is a nickname given to the couple, Sam & Kelsie. We are programmers, designers, and creatives, but most of all - gamers. A developer of local multiplayer games including Cymatically Muffed and Simple Light Cycles.
More information
More information on Kelsam, our logo & relevant media are available here.
---
---
presskit() by Rami Ismail (Vlambeer) - also thanks to these fine folks