Welcome!
This update is packed with new and neat content. We finished the basic functionality of the new item menu, made progress with the grinding area, added a new type of weather effect and got ourselves a new concept artist! So let's get to it, shall we?
Item Menu
---
In the last 2 weeks I worked on the item menu. The base of the menu is already finished and you can browse though all your items through different categories. Here are some pictures of the menu: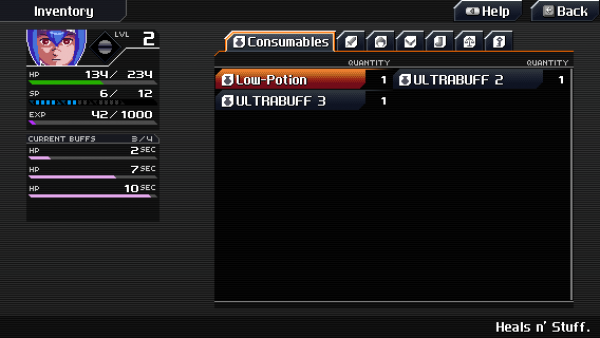 Categories are accessible via the tabs at the top. You can also use Q or E on the keyboard or the right and left shoulder buttons on the gamepad to switch through them. Each categories has matching information panels on the left.
Under Consumables you can see your status and your current active buffs (We will get in detail on what buffs are in a later update).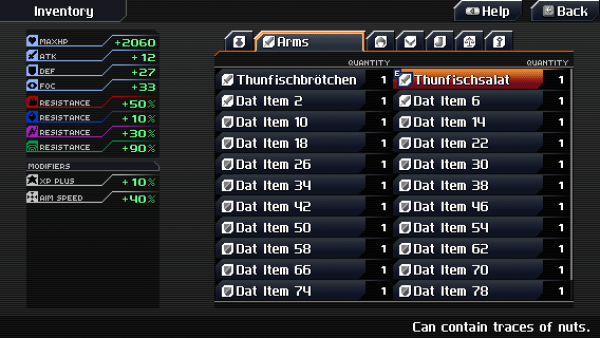 In the tabs that contain equipment you'll see the status parameters and modifiers of the currently selected piece. You also notice that your current equipment is highlighted with a little icon, so you can compare the raw parameters of equipment without seeing the difference (as it is in the equipment menu).
The last two tabs contain Key and Trade items (the latter will also be covered in a later update). What's missing is an option to sort the items and some of the info panels for the different categories. So there will be some small updates throughout the weeks. But there is another menu coming up which will be my focus for a while. And that menu is the map menu! As the name implies this menu will contain the map of the current area as well an overview of all unlocked areas and the world map. So the upcoming weeks will contain updates on this menu, too.
Grinding Area
---
The new area (currently code-named Grinding Area) got some nice updates this weeks, thanks to TQ and Felix. Check out the newest test map: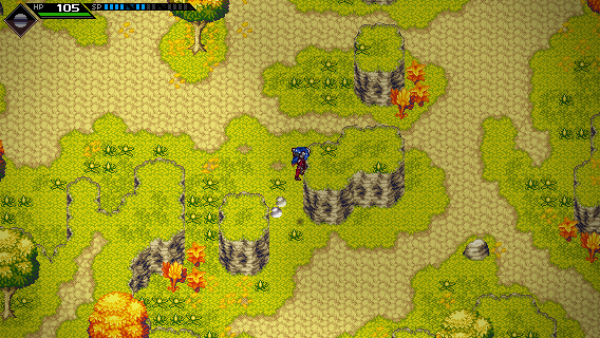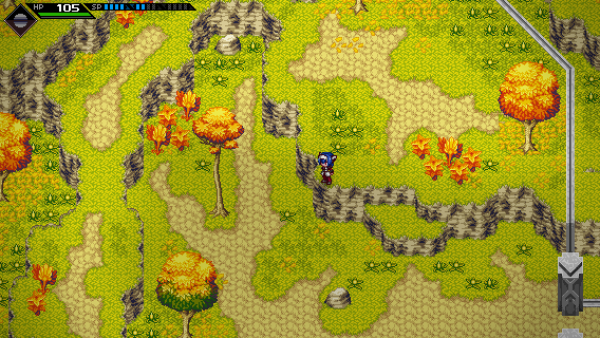 Neat, huh? We'll continue working on the area by adding more props. Landmarks will also be part of each area to make each place unique and memorable.
Rain Effect
---
Felix added a new weather effect to the game: Rain!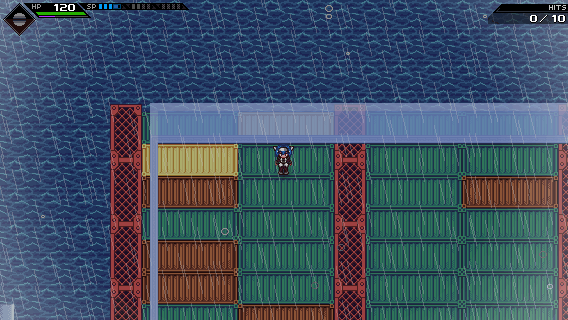 This effect will be used in various places throughout the game. As you can see, one of these places is the cargo ship. In this GIF you can see more of a gush. But we can also display a dizzle for other areas. In fact we can adjust the rain fairly well to our needs.
New concept artist
---
Our current concept artist has a lot to do in real-life, we needed another artist to help us create concepts for new ares. T-Free pointed us to a really awesome artist on DeviantArt called Indofrece. Check out his profile here:
He is very motivated and already created a bunch of new concepts for us. Not only did he create environmental concepts, but also general character designs. Here is a little example of a specific type of character class in the game.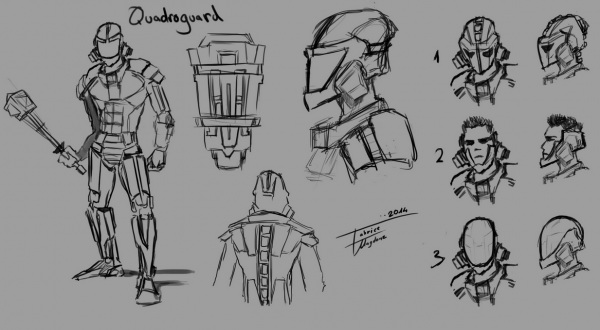 He will continue to work with us and probably get his avatar soon as well. So go check out his awesome work!
This wraps up this weeks update. See you next time!