Hello, sorry this is a bit late, I've been ill over the past week or so and was unable to get many updates out over Twitter etc.
The first thing that got done after my last news post, was that I changed the HUD and added a news ticker which displays important information that you may need to know. Whenever one of your needs gets too low, or one of your businesses is operating at a loss, you'll be informed by the ticker.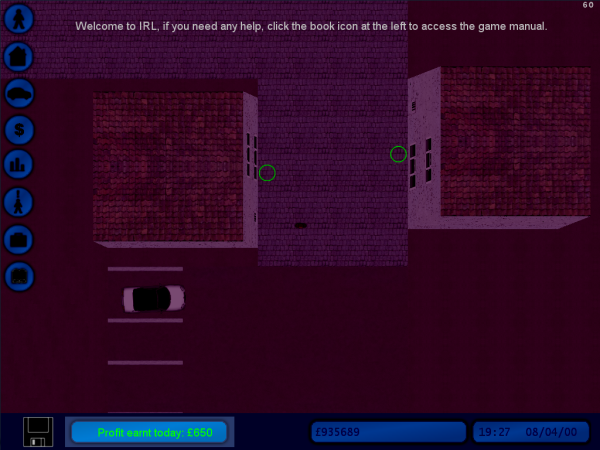 In terms of controls, I decided it was worth the trouble to add gamepad support, you will however require a mouse and keyboard to play, but only for certain parts of the game, such as the office minigame, which requires a keyboard. The gamepad support just means driving a car is much easier. I will look into controlling the UI/HUD with the gamepad at a later date, hopefully removing the need for a mouse. Only Xbox 360 gamepads have been tested so far.
Sound and music volume controls were added, so you can turn off the sound and music independently if you wish. A fullscreen option was also added.
About 15 new items were added to the shops.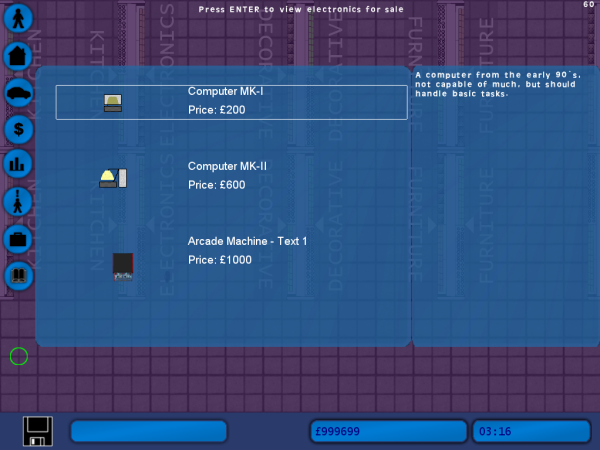 Flooring was added, there are currently 3 items of flooring in the game, with more to be added.
Basic furniture items such as beds and toilets are now functional, furniture is now also saved/loaded, although I'm sure there'll be a bug somewhere in there that I'll have to fix soon. Furniture (as you would expect) is now removed from your inventory when placed, and put back in when removed.
Speaking of saving/loading, the save system was improved, which means saved data is now better organized and should allow for multiple saves per computer.
That's about it for this month, seeing as my news posts have been at odd times lately, I'm not sure when the next one will be, but expect one on or before the 16th of February.
Make sure to follow me on Twitter and Track This Game to be kept up to date on how things are going. And of course, feel free to ask any questions and offer suggestions in the comments below!
Here's a picture of the upstairs part of your first house: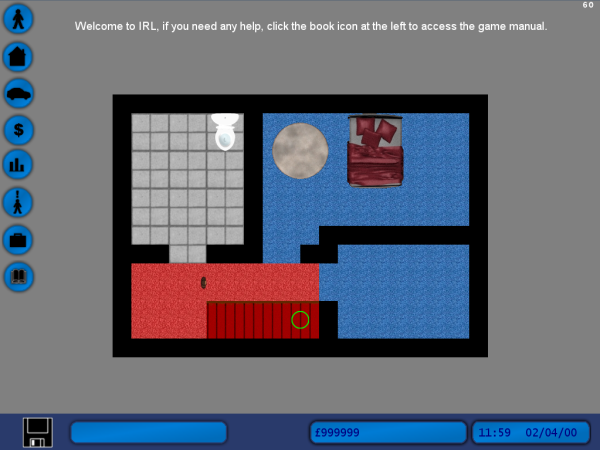 Oversized toilet?