Welcome back to another months update!
The month of May so far has been pretty slow in terms of progress, my PC died at the end of April after someone managed to get water inside of it, frying several components. So I had to switch to a dated laptop which wasn't ideally suited for development.
The upside of this, is that I had to optimize the game to work on the laptop, so there has been some significant performance improvements made. I also spent the time to add some graphical options, so you can disable shadows, unnecessary particles, and certain environmental effects.
As the work I could do on the laptop was somewhat limited, I spent some time on the audio, I added some ambient sounds to the game, as well as re-doing the way engine sounds are produced, which allows for slightly more realistic sounding engines.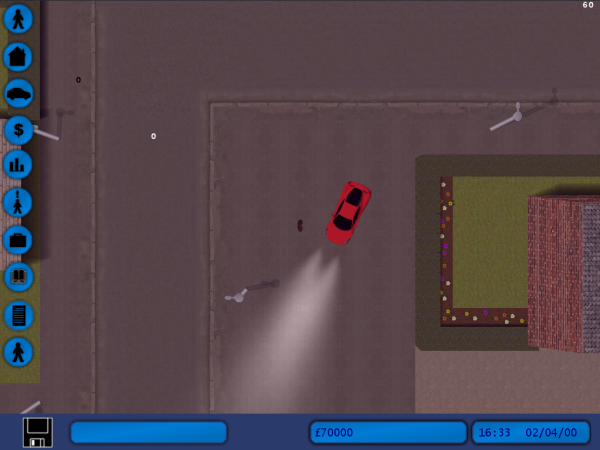 New car for the pre-alpha?
Once I had my PC back, I started focusing on adding more items to the game, a bunch of new flooring has been added, as well as a non-functioning phone, the majority of furniture will be non-functional during the pre-alpha and alpha stages, however I plan for most furniture to have some form of purpose.
Because of all these new items, I had to re-do the shop system, now instead of only supporting 4 items per shop, there can now be 24. The layout of the shops was also changed, so everything should be simpler now.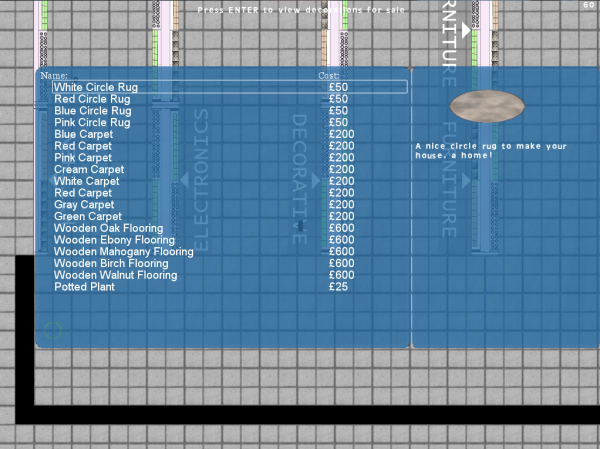 New Shop System.
New Game settings are being added, to let the player have a certain amount of control over the game world, this includes the player's name, as well as number of NPC's in the game world and other options.
A quick update on the pre-alpha I mentioned in the last news post, as my PC was fried, it was delayed a bit more than I had hoped, and I'm unexpectedly moving house at the moment, which is also time-consuming, but by June, everything should be back to normal.
There are also a couple of extra things I'm working on that maybe included in the pre-alpha that weren't mentioned in the feature list. Depending on if I can get them working well enough.
Leave a comment below to let me know if you think a pre-alpha release should happen or not, you can find out more about it in the previous news post here. Thanks to everyone who's already commented on the pre-alpha article. As always, feel free to ask any questions you may have, or suggestions you want to offer.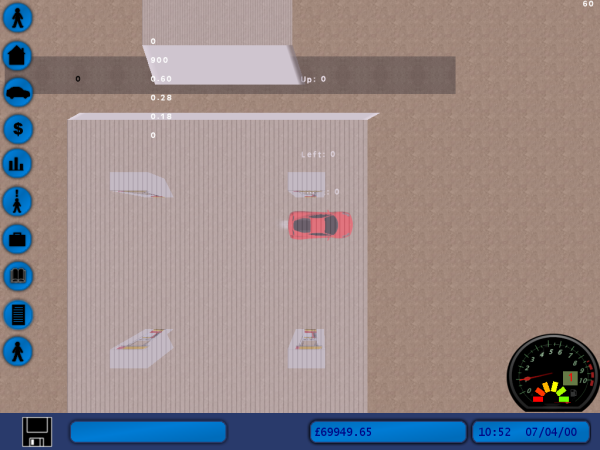 Cars have finite amounts of fuel, be sure to keep an eye on your fuel gauge.
You can follow me on Twitter and Track This Game to be kept up to date with all the latest happenings with development.
Thanks to all those who are following the game, it really helps boost motivation to see that people are actually interested. Have a nice May and I hope you all enjoy E3 next month! :)