Hello,
Thought I'd do a quick news post today and update you all on what's been happening with development of the pre-alpha release.
Pretty much all the work since the last news post has been on network coding. As I've said before, I'm not very experienced in network coding, but I've finally managed to create a reasonably efficient system.
Currently player positions, usernames, text chat and time of day are synchronised between all players. Car positions are currently being worked on, there's a few bugs, but hopefully that'll be fixed shortly.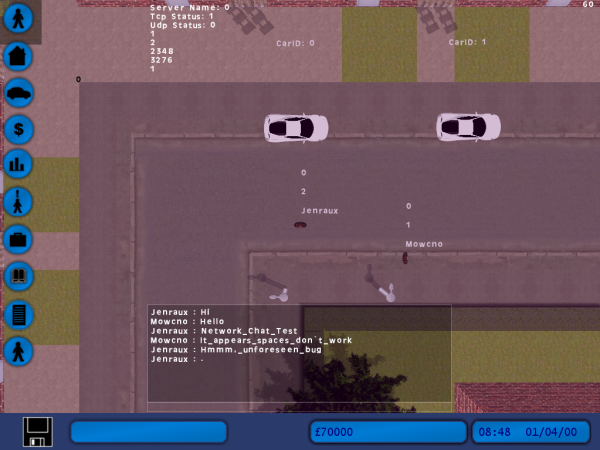 Screenshot of a network game, and I really didn't know about the space bug until I took this screenshot.
Another challenge I've been having, is making the game as easily understandable as possible. When someone first boots the game, I want them to have some direction as to what they need to do, part of this has been making the UI easy to understand, so I've added a legend to the world map, as well as map markers that are updated in realtime to let you know where important locations in the world are.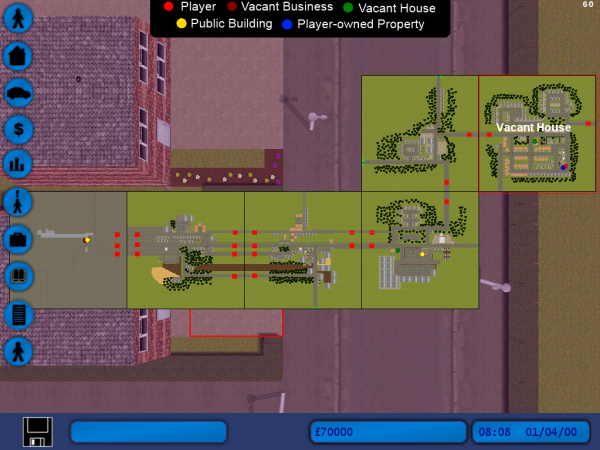 Updated world map with markers and legend.
I've also changed the options from being just debug buttons, to being actual tick boxes in the options menu, so their purpose can be easily understood, and they can be changed without any hassle. Options are saved upon clicking the "Apply" button, so you won't need to keep going into options to change them.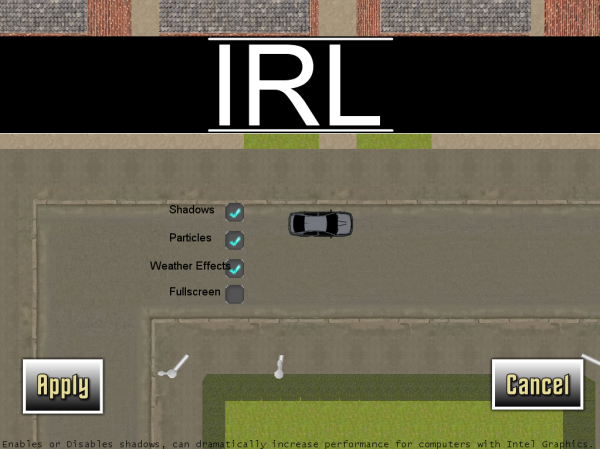 Work-In-Progress options menu which allows graphical options to be changed to improve performance.
The car shown in the previous article is called the "Fire Fly" and is a high performance supercar, it'll cost a fair sum of money, but it's the fastest vehicle on the road.
I'm taking a break from the network coding for a few days to focus on other things that I promised would be in the pre-alpha, such as more items to decorate your house with. There are also some other things that I haven't announced that I'd like to fit in.
Stay tuned for more updates during June. Follow me on Twitter and Track This Game to be kept updated the moment I post any new info.
Hope you all have a good week. :)
Oliver