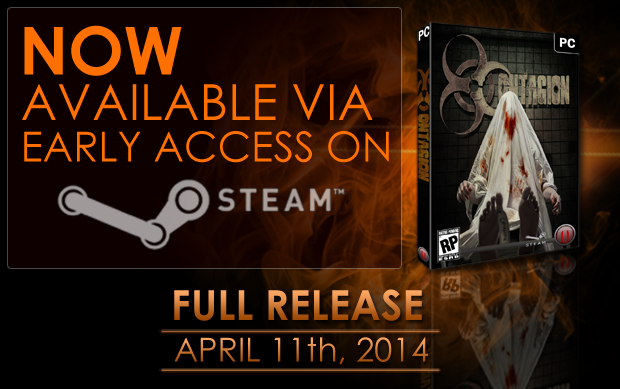 We recently revealed Barlowe Square with the "Hunted" game-mode and today we released "Extraction" as promised. We're currently working on further optimizing and polishing Barlowe Square as well as "Escape" but we haven't stopped there as work on a new firearm.
April 11th we will release a more optimized version of Contagion with improved AI, Full Release final features (more to come later), fully polished, and following the release we will continue with our Contagion SDK release, Achievements, Steamworks, Gametracker, Sourcemod, new content, even more free content in the form of Free DLC bundles. While we're excited we also quite nervous even with all the praise and support of our community which we're incredibly grateful for.
We have some exciting stuff coming up we've kept to our selves as a surprise to our community and we hope you'll be just as stoked as we are when we reveal it. That said we just finished our Recent Facebook competition with numerous entries and will be announcing the winners on the 20th!

We look forward to announcing the winners and future winners!
"Early Access" BUILD 4872 - Changelog:
Added new version of Barlowe Square "Extraction" which is very much a WIP
Improved and fixed navmesh and spawn issues on Barlowe Square "Hunted"
Optimised weapon HUD code, added new commands and system for HUD and switching weapons (Required to update weapon select binds both mouse wheel and keys)
Fixed bug that caused weapon commands not to work properly
Melee weapons are now able to smash out our new glass saving on ammo
Added End Of Round UI for each gamemode with new awards and stats for specific modes coming soon
Flashlights for other players now have LOD's which causes players further away from rendering full expensive lights
New ambient sounds for Barlowe Square to fix missing rain sounds when outside
Adjusted lighting and weapons on Pioneer Express
Optimised flashlight code when turning flashlights on for the first time
New props and detailing on Barlowe Square and Pioneer Express
Fixed navmesh issues on Barlowe Square and Pioneer Express
Friday Frenzy Returns!
I chose to cancel last weeks Friday Frenzy to watch my daughter graduate and share what she learned over the year. I am a proud daddy but I'm looking forward to returning to our weekly schedule!
Here is Episode 19 (sorry for my cold) and Episode 20 is this Friday!
For those not familiar with our Official "Friday Frenzy" we will be streaming on our Twitch.Tv Account at- Twitch.tv every Friday @ 7:00PM PST/PDT (GMT- 8:00) -Click here for current time-
We stream our Official Contagion "Friday Frenzy" and/or "Contagious Gaming" via our Twitch.Tv Account at- Twitch.tv every Friday @ 7:00PM PST/PDT (GMT- 8:00) -Click here for current time- and will pass out one or more free copies of Contagion during the Stream!
We're very close to Release so for those who've shown their support be vigilant and be sure to report any bugs you run into whether or not we may know of them. We want to release a solid title you all can be proud of! We want to thank all of you again for everything!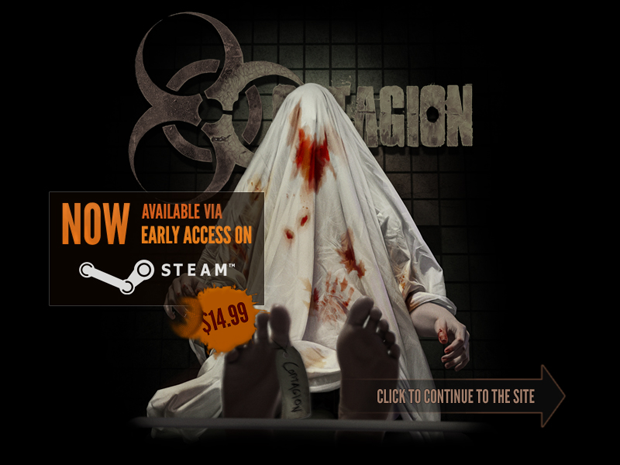 More to come!
-The Contagion Team