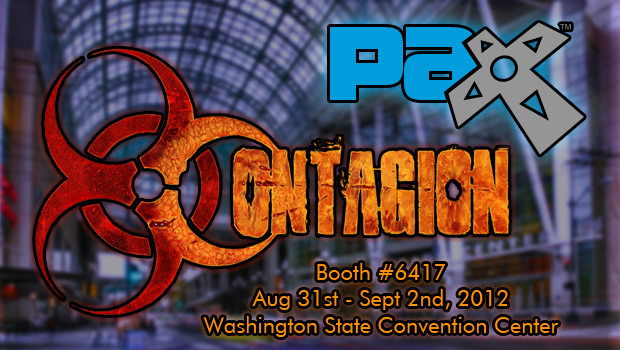 It has been a very exhausting couple of days but we want to keep you guys informed as to how we've progressed so far and starting tomorrow will share live updates throughout the event via Facebook and Twitter!
For now here's how it all went down-
PAX Prime 2012: Day 0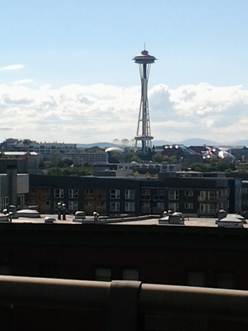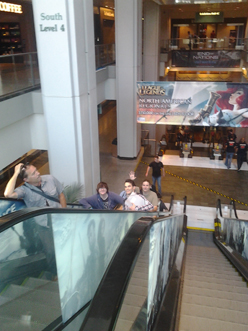 The team arrives in Seattle and we head out immediately to the Washington Convention Center
Up on the showroom floor we reach our booth and see our equipment has been delivered.
We spend the rest of the day and late into the evening setting up our gaming rigs and working out the kinks in our print orders before grabbing heading back to our hotels for a bite to eat and much needed rest excited for Day 1 of PAX Prime 2012! Before we could sleep though we found ourselves in possession of an extra 3 Day PAX Pass and started a short lived contest in the hopes of getting it into the hands of one of our fans.
PAX Prime 2012: Day 1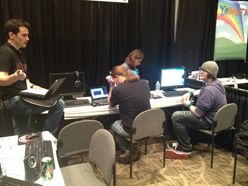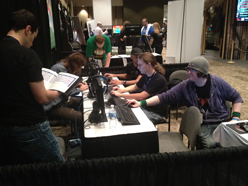 We arrive back at PAX early still suffering from jet lag yet our excitement and anticipation as we wait on the doors to open to attendees is stronger than a cup of strong coffee. We take a moment to make sure the equipment is good to go and wait.
Our Contagion banner and stand prints get to us just as the press enters an hour before the doors open to the rest. In no time we find ourselves being interviewed about Contagion nervous but excited to be finally sharing our game with the public.
All of a sudden our seats are filled while others talk to the team waiting to play Contagion. Don't think we've had many days that felt as long as this one did but the excitement and consistent positive feedback made it easy to ignore the cramping in our feet. We met a lot of fantastic people who were new to Contagion as well as our exceptional fans still sharing words of encouragement and fuel that keeps us going every day.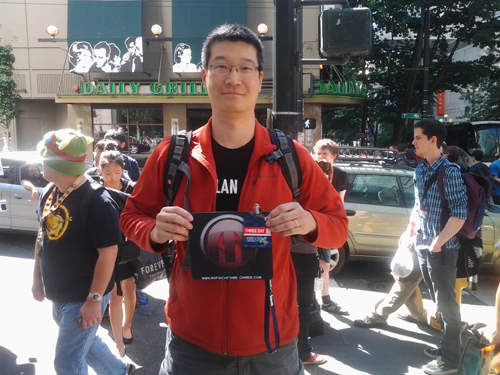 With the day being some much more overwhelming than expected we did finally manage to announce and track down the winner of the 3 Day PAX Pass and hope his day was half as good as ours. Hope to see him and the rest tomorrow for Day 2!
We ended the evening with an Exhibitor Mixer where we met Scott Reismanis again (See GDC 2012) of DesuraNET/ModDB/IndieDB and had the pleasure of sharing dinner together after. It was a great ending to a great day.
Would also like to add it was a huge pleasure hearing from ZPS fans at PAX and hope we haven't let you down with it's spiritual successor!
Remember to follow our live updates tomorrow via our social networks!
-Monochrome