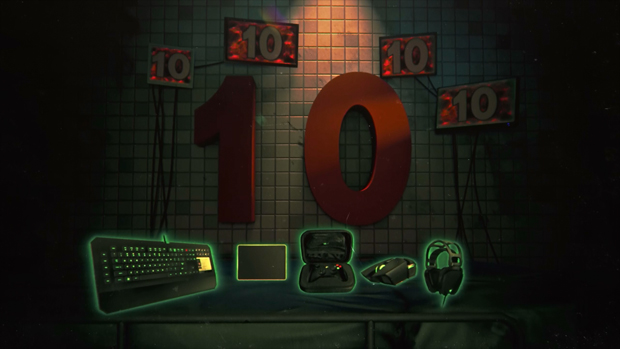 It has been an incredible but hectic couple of months with Company taxes (we can see the light at the end of the tunnel finally!), major features as we work towards releasing a new escape map, a total of 5 Maps in the works as we speak, some for our upcoming free DLC, some to add to the existing content which will include new weapons, characters, and a new game-mode "Flatline".
But most of you are here for our Official Contagion "Let's Play" Competition and before we scroll down to reveal our Top 10 picks and the winners, we'd really like to thank everyone who participated which we ended up with hundreds of entries and strained eyes! Now without further ado let's get on with the winners!
For the rules & prizes visit -HERE-
Contagion - Let's Play Top 10 Break down
10th Place - Thing5000

9th Place - Mikfail

8th Place - FourEyes

7th Place - RUFFMIN

6th Place - diaryofvines

5th Place - XtremeNeed

4th Place - DeadCurtain

3rd Place - Stirls

2nd Place - DeD | HoneyFlavah

1st Place - Hybrid_Diamond

Congratulations to all the winners! We will be contacting you for your shipping address and contact info so we can deliver your winnings ASAP!
We will be sharing sneak peaks of some of the new maps, another update on Linux but ALSO Mac, and much more very soon as well as HeroesCon which our Comic Artist SickJoe will be attending on June 20th and RTX Expo which we'll have a booth with Contagion setup in Austin, TX on July 4th for those attending and enjoying our Independence Day!
Also if you missed it we just released our May 30th Friday Frenzy (Episode 26). Check it out! (Sorry for low mic volume and some bugs that have since been fixed and released but well worth the watch)

More updates throughout the month and every month of 2014!
He're a look at what we're working on atm -Here-
-The Contagion Team