As most people reading this will be fellow indie devs, I'll keep things informal and also encourage any feedback or questions about the game or our process.
Today we launched Buddy & Me on Google Play (trailer video)--here is a bit of the story (and lots of rambling) of how we got there:
Just over a year ago we started development of Buddy & Me. The intent of the game was to be a quick entry into the game industry from a brand new studio. Prior to starting this up, members of our crew were working on things like Halo 4, Metroid Prime, F.E.A.R. 2, and lots of other things that were TOTALLY different from this project. It's been an interesting transition with working on our "quick" little project for the past year, but now that we are out the door and available on iOS and Android, I will take a very brief look into that process. Hopefully this can be helpful (or at least interesting) for you.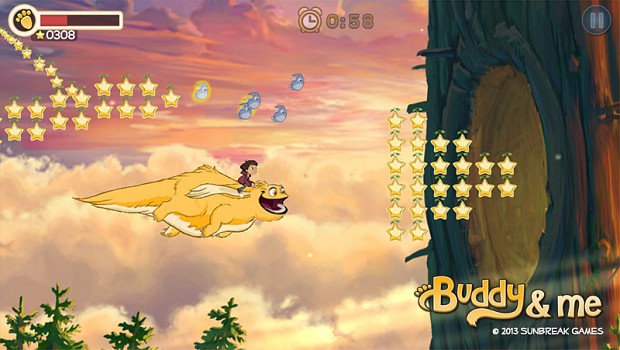 Soon after starting development it became very apparent that our current funding (personal finances) wasn't going to cut it, so we launched a kickstarter campaign to keep us afloat. Kickstarting a project is a funny things. On the one hand we raised $42,000 through that campaign, but on the other hand some of that money bounced, a fair amount went to pay for the Kickstarter services, and a large portion went to fulfilling the gifts for the various pledge tiers. It was a fantastic way to start building a community of people that would be interested in our little game, but the effort required to manage and maintain the campaign and communication with that community took away a lot of time from actual development. Is kickstarter worth it? Totally, but not as much as it appears on the surface--YMMV. If you want more details about it then check out this video of an interview we had with a panel of other devs about dealing with Kickstarter AFTER you have successfully hit your fundraising goal (there's plenty of other resources available to help you meet that initial goal).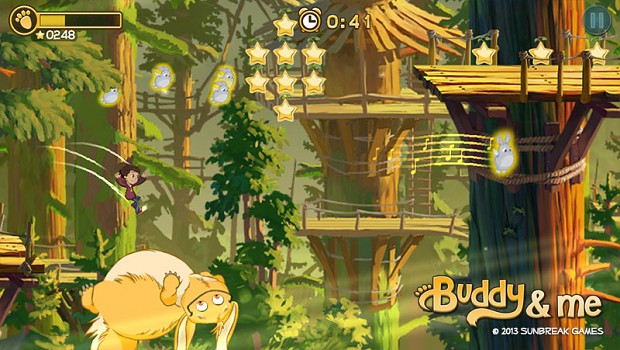 After Kickstarter we entered into a glorious season of fully ramped up production! The team was a designer, a developer, 2 artists, and 2 part-time audio people. Word to the wise here: if you have a team this size or larger, and only one person can program, then make sure you use something that has LOTS of good tools already build out--like Unity. We used Marmalade, which is really great, but lacks a lot of the game changing tools that non-programmers love. We had some home brewed tools, but there was a constant tension between programming more gameplay and programming more tools.
We eventually released on iOS a few months ago, then Android through Amazon, and today we are officially (finally!) out on Google Play. This is a huge milestone for us as a company and so we are going to take a well earned rest from out work... ...okay rest time is over, we have LOTS more gameplay and features and exciting things to implement to get the game to a place where we are really happy with it. Stay tuned.