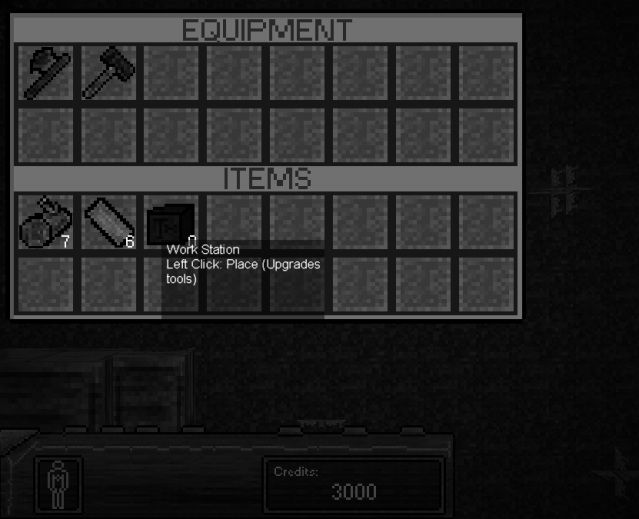 Well, Apocalyptic is moving slowly but steady. It has been awhile since we have posted anything, so I'll give out a bit of information about what has been done so far. And for anybody wondering why there hasn't been a demo/download for awhile, it's because this time we want to have a lot done and the game to be in a more playable state then the old World Demos. Which reminds me, I must delete them soonish...
Apocalyptic is shaping up to be a completely different game to what was originally planned. But not in a bad way- we've taken the idea of sandbox gameplay deeper to heart. At the same time, we are desperately avoiding going down the path of Minecraft, because honestly, there is enough Minecraft clones out there already. No doubt people will see a few simularities, but the gameplay is different as well as a few crucial concepts.
Apocalyptic has picked up a new fellow team member, who is adept at pretty much everything and is going to be able to create some exciting new graphics for Apocalyptic. This can only mean one thing- Apocalyptic is going to get a whole lot better. That, or zombies are going to invade our homes, eat our brains, and change everybodies eyes so we can only see monochromatic colours. I'm betting my money on the first.
So... the world generation concept. Well, being a top down game, it's definately easier to do then say, a 2D platformer (heres looking at you Terraria...). So far the random world consists of mainly trees and a few shrubs dotted about the place. Apocalyptic uses a bit of 3D for walls and trees, so trees don't look flat. Well, kinda anyway.
The inventory system just got revamped, and now looks a little like Minecraft- except beleive me, it isn't anything like it. There is two types of "source" objects, and it is what the player will be scavenging for the most. These are Wood and Scrap Metal. Wood can be built into Planks, which can be then turned into objects such as Walls or Work Stations, for upgrading tools. Scrap Metal,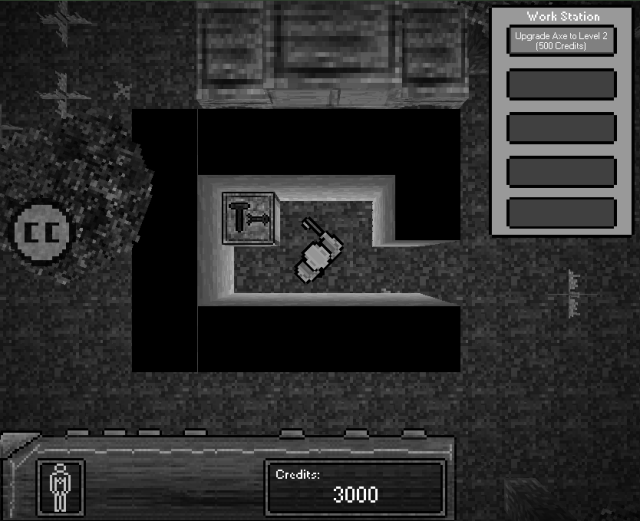 although early in dev, will be used for building other "work station" style objects that can be used to build weapons, ammunition, special items etc.
The AI... well, that's our primary goal right now. We want to have the game playable, even if only a little bit, by 0.1. So we want the two main types of AI, the NPCs and the enemies to be mostly working. We are working on a day and night system as well, so that we can manage when creatures emerge. NPCs are working, but as of now you cannot hire them. Enemies are just being implemented now, and we want them each to act differently. For example, slow moving zombies appear in the day, which add more excitement to scavenging. At night, fast, more deadly creatures appear making night something to dread.
It doesn't sound like much, but it still takes a lot of work. We are working as hard as possible to 0.1 and can't wait to show everybody what we have done, and get some feedbaack.