Skyboxes paint a 3D scene's background elements -- the backgroundiest background layer. For Aaaaa!, it's static images of cities or planets or what is essentially "infinitely far away" from the player's standpoint: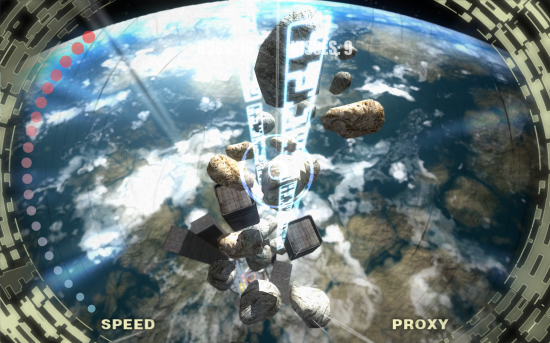 Most of the skyboxes we've used in Ugly Baby so far have been really simple gradients. In the below image, for example, we just do a fade from blue to white: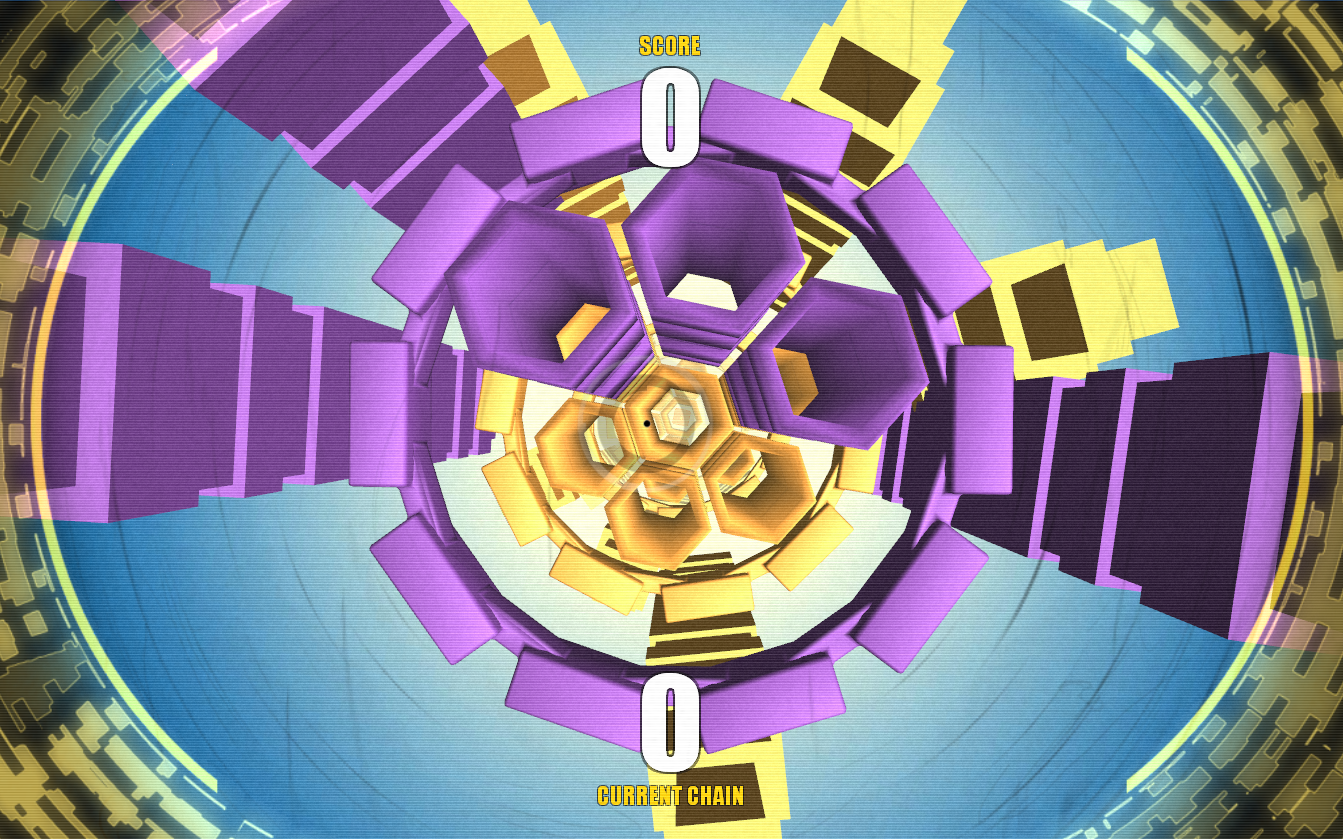 That's because we initially wanted the player to focus on the foreground content. But screw that. Now we want the skybox to throb with the music, resulting in something that might look like this: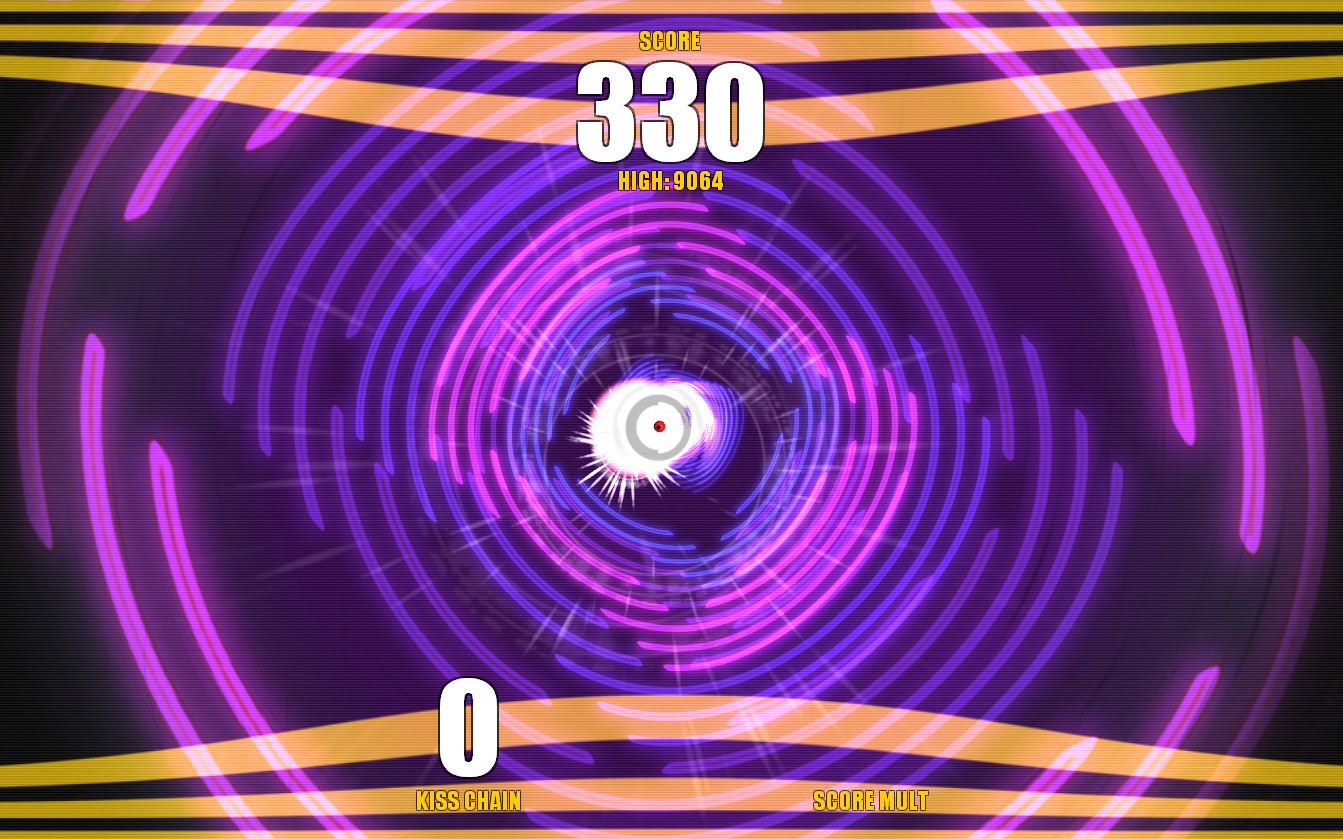 Visual Inspiration?
That's not Ugly Baby, but we are researching visualizers as a source of inspiration. We're aiming for this to be more than an aesthetic change, as we'd want to tie the music in with the visuals. John piqued Ichiro's interest with idealizing having throbbers that signify events or (intensity) gameplay shifts.
This exciting idea, while tied to skyboxes, is actually part of a bigger problem: having events sync up at run-time to random music. To solve this problem, our research to find patterns and algorithms to detect those patterns continues.