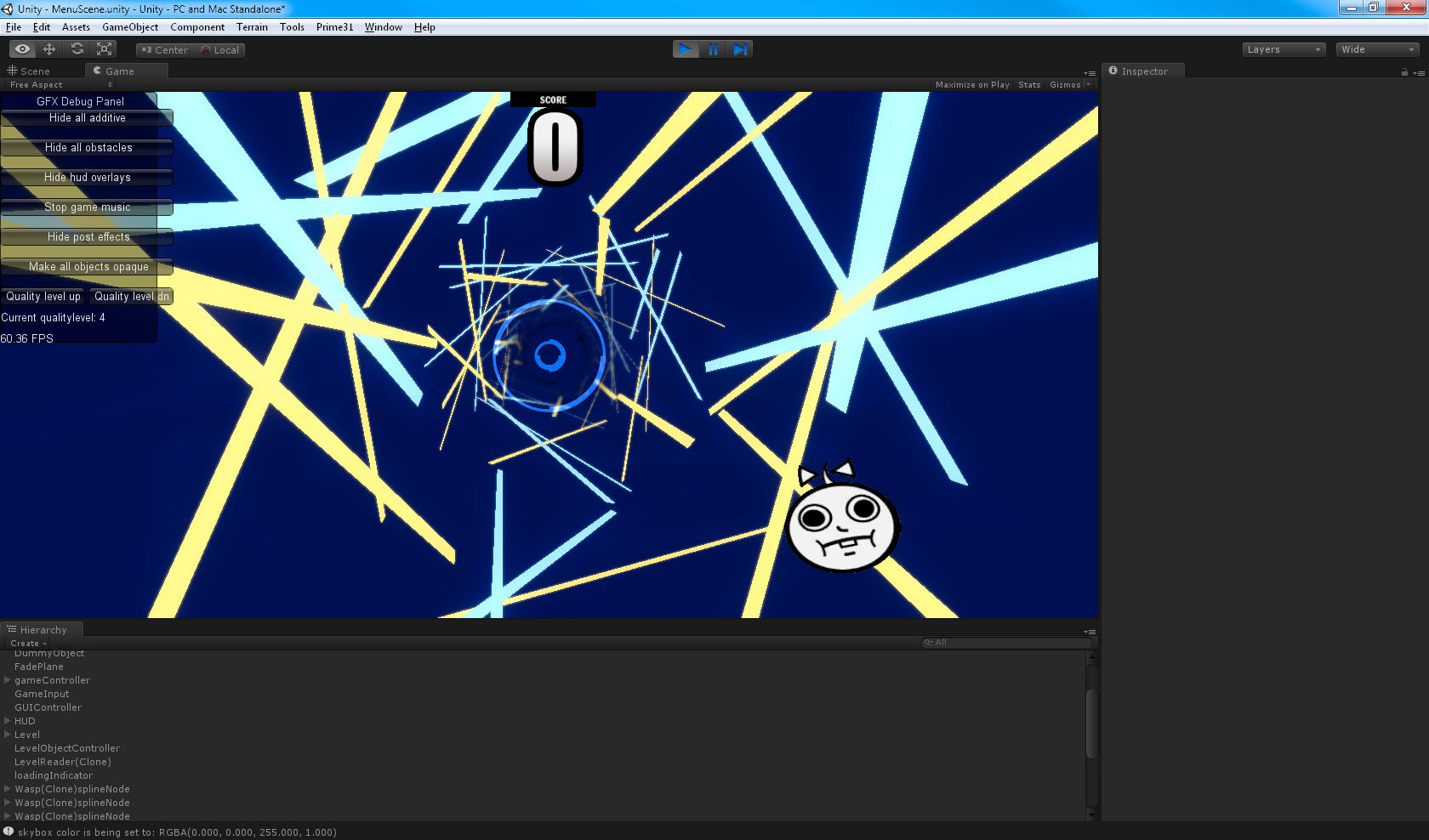 Score one for sensational blogging! Ugly Baby is going portable, in the sense that we're incorporating Portable Python into the current Unity prototype. This theoretically will allow anyone to mod the game.
Over a year ago, when Ugly Baby was just a zygote, some fans had success with modding, and we're hoping to create a flexible environment that blows that out of the water. Ichiro says he'll need to continue hacking away to ensure that it works on anyone else's system.
While Portable Python experiments continue, we're also working on a way to convert (outside of Unity) the ever-popular MP3 file format to WAV, since Unity doesn't play MP3s the way we want them. We wrote a utility called "Wavifer" that both converts that (exciting!) and does the FFT analysis so that we get spectrographs to make procedurally generated, music-based things happen.
As a tech side note, the debug panel in the above image (thanks, Owlchemy!) allows us to turn on and off objects, transparent layers, and other graphically based programming pest control. In sum, while Ugly Baby goes through this second period of gestation, we are creating many tools that hopefully make this reincarnated game a success.