It's been such a long time. Good things short, we're thrilled to tell you that we are back to work, today working more closely with the FH2 devteam. FH2 is alive, so we are ! We hope you are enjoyed 2.53 as mush as we are. We all got back to the game this month and playing again on FH2 give us pure goosebumps.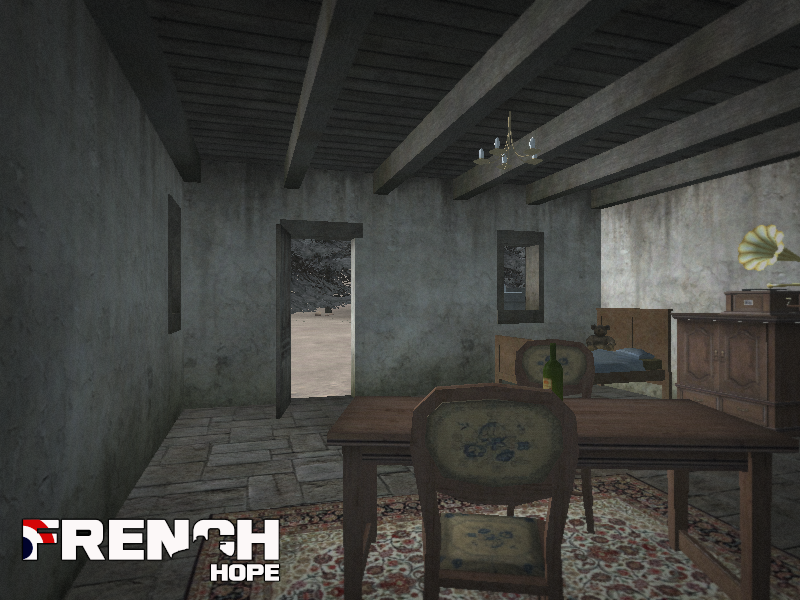 A cosy place, where we hide 4 years long ...
Unfortunately, we won't be able to tell you on what we are working (don't try, we must keep the secret !) and when it will be released. Things that may be able to enter the official FH2 can't be talked about here, since it remains to the FH2 team to do so on their website, when they think it is the good time to do so. Noneless, it is a nice guaranty for our work, and for you !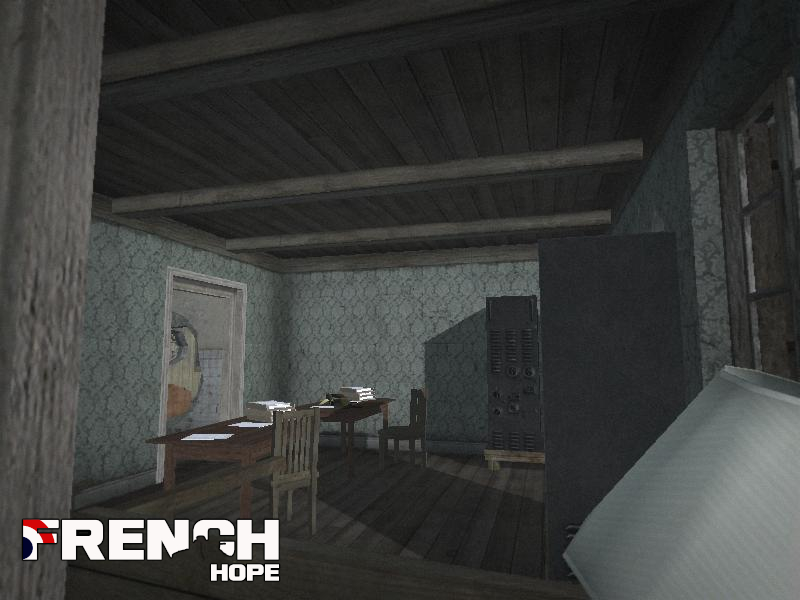 Our new workplace, with so much comfort and coffee !

But you can still learn more and help us ! FH2 devteam needs mappers, coders, etc and some betatesters too ! Don't forget to check the forgotten hope forums !
You can also join us on the "None but the braves" campaign where we're actually playing on the US side to talk a bit about FH2 and our future !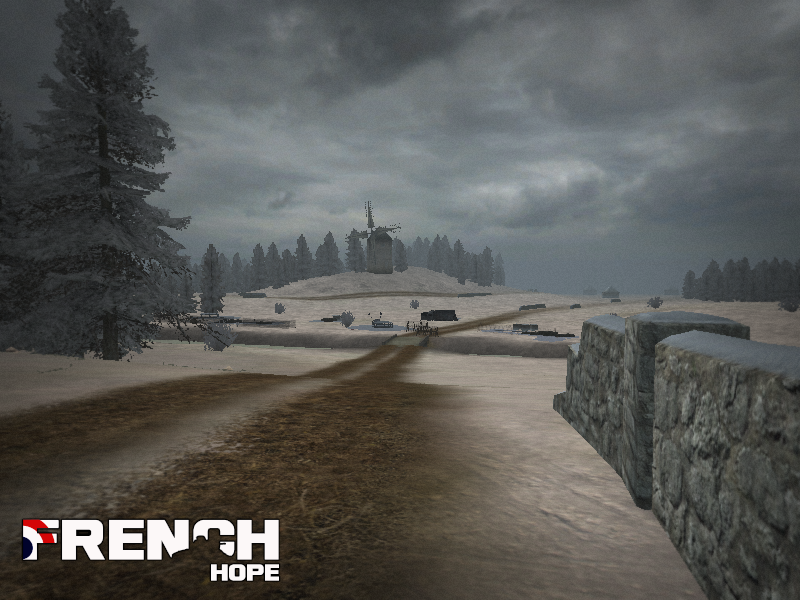 Still a long way to go !
I saw some guys asking where it is possible to find some of the maps we've made. Well it is actually possible to play Sainte Mère Eglise & Metz (a kinda reworked version of Sedan) with the Community Mappack, down at the moment due to the export to the 2.53 version of FH2. Stay tuned there !
Through since little news you saw some screens of a WIP map, "The Phoney War". As it is a personal project and as little chance to go to the official FH2 mappack, this map seemed a nice way to illustrate our state of mind without spoiling any FH2 future new map. Are you interested into ? Do you want more informations ? Well don't forget to ask your questions in the comment section, and depending on the interest I may post more news about it (gameplay scheme, etc) and maybe more !

Stay tuned,
A Bientôt!
The French Hope Staff