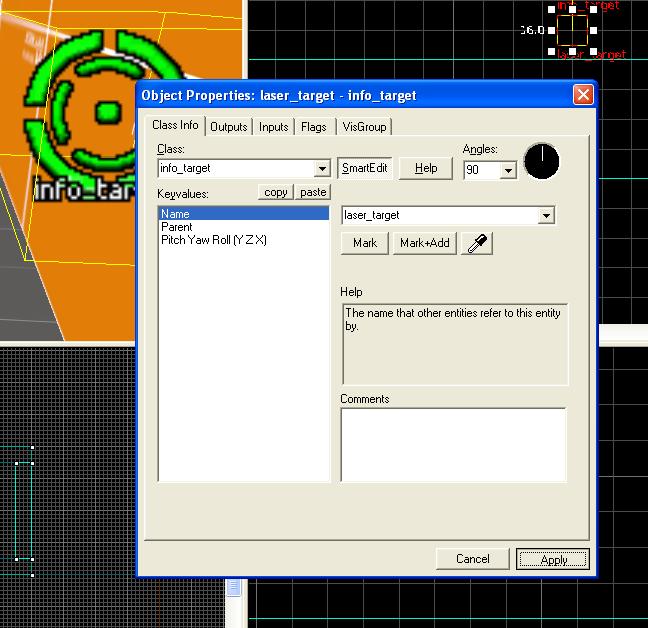 1:Start off creating a entity. On the entity scroll down choosing info_target. Name it laser_target and the press apply.
Now create another entity.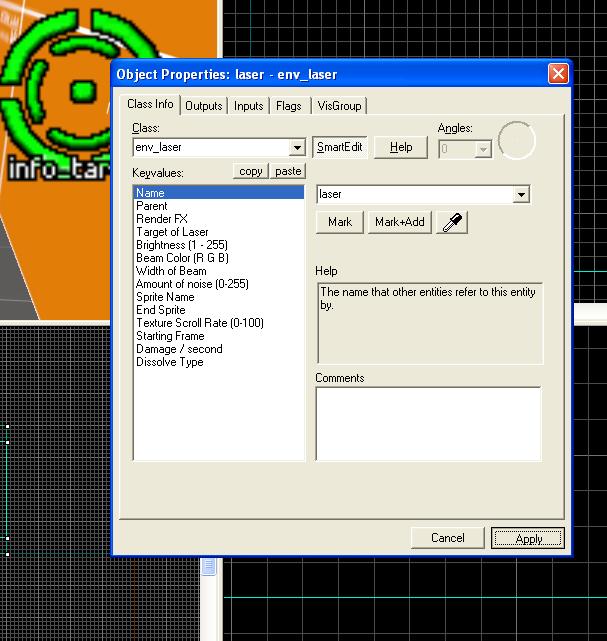 2:Name it laser.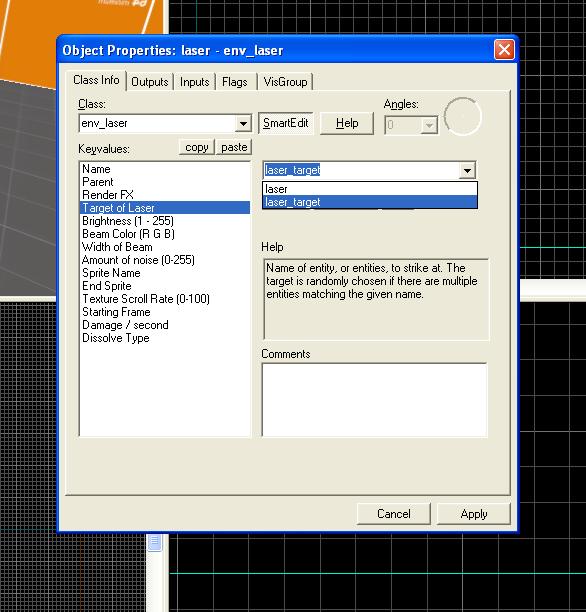 3:Now go to "target of laser" and write laser_target. This will be wich direction the laser will point at. This laser will point where your info_target entity is on the map.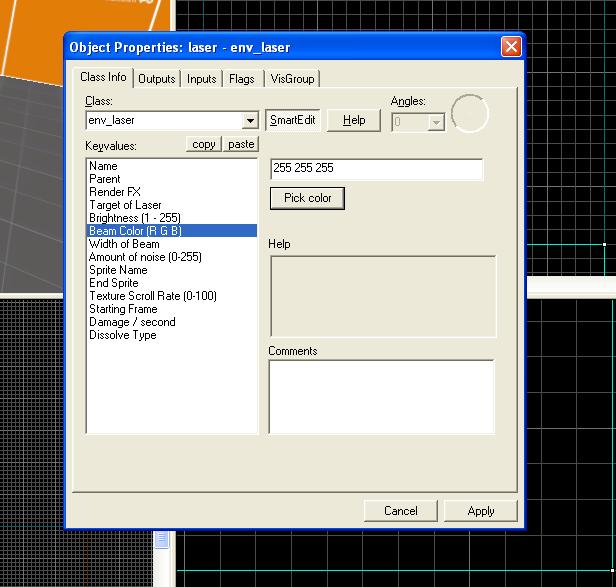 4:If you wanna change the color of the beam to something nice go down to "beam color" and press "pick color".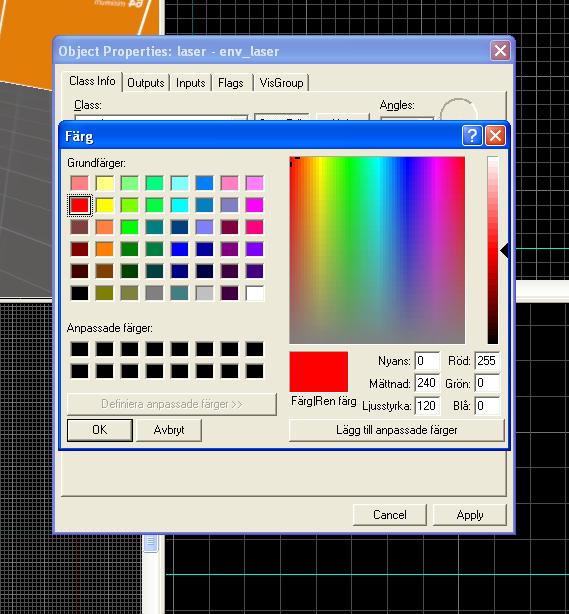 5:Now here you can choose whatever color you want. I pick red just to show you how it will look like.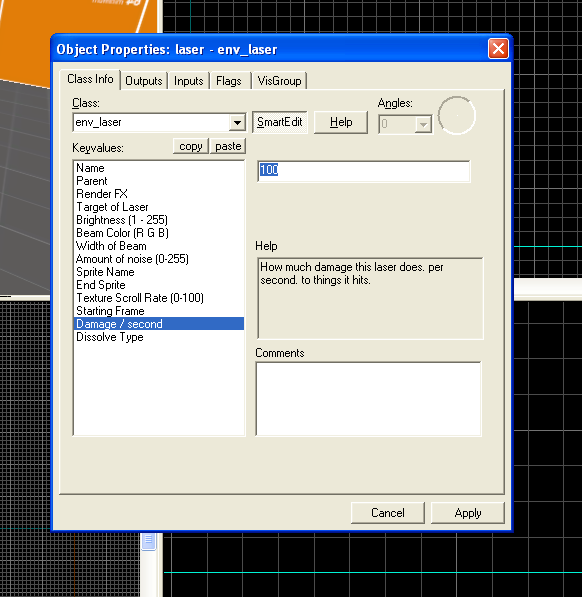 6:Now if you want your laser beam to damage or not damage anyone go down to
"Damage / second" The default number is 100 damage per second. If a player touch it they will probably die but if you really want an secure instant death write 1000 instead.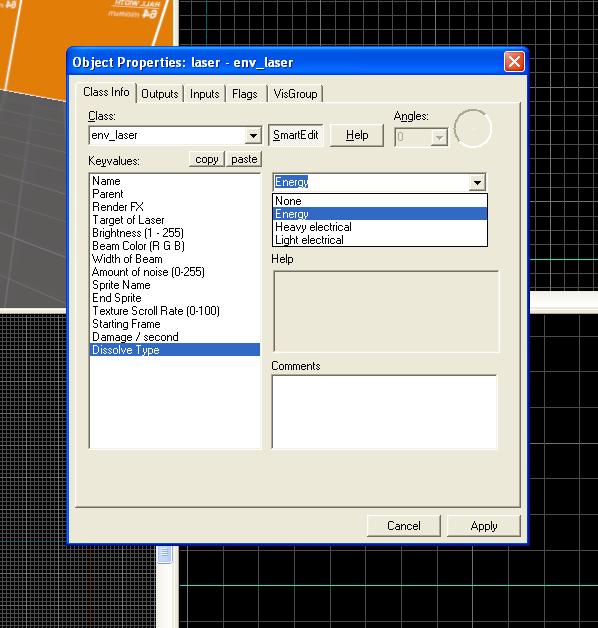 7:On "Dissolve Type" you choose how the beam will look like (energy beam,electrical beam). I choose energy cause I want a straight and smooth laser beam.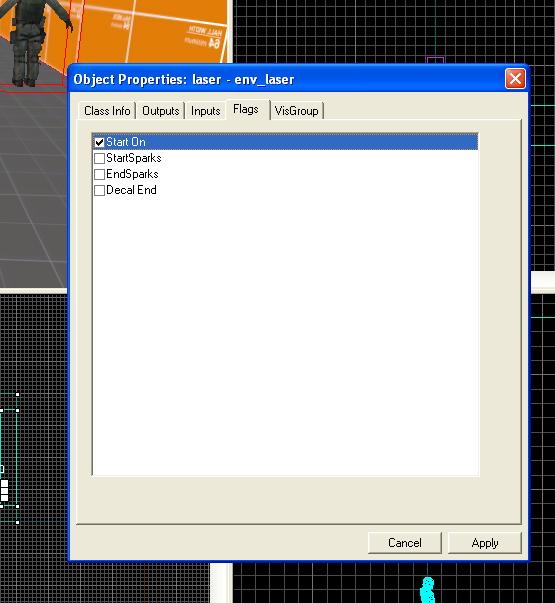 8:Now to get the laser show up ingame head over to "Flags" check the Start on box like I did on the picture above. If you know how to use inputs and outputs and want to start this laser with a button you can ignore this.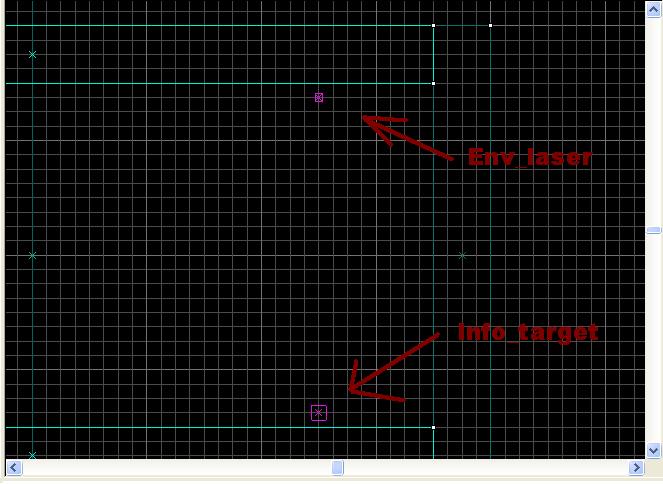 Now I place my entities like this to get the laser beam cross the room.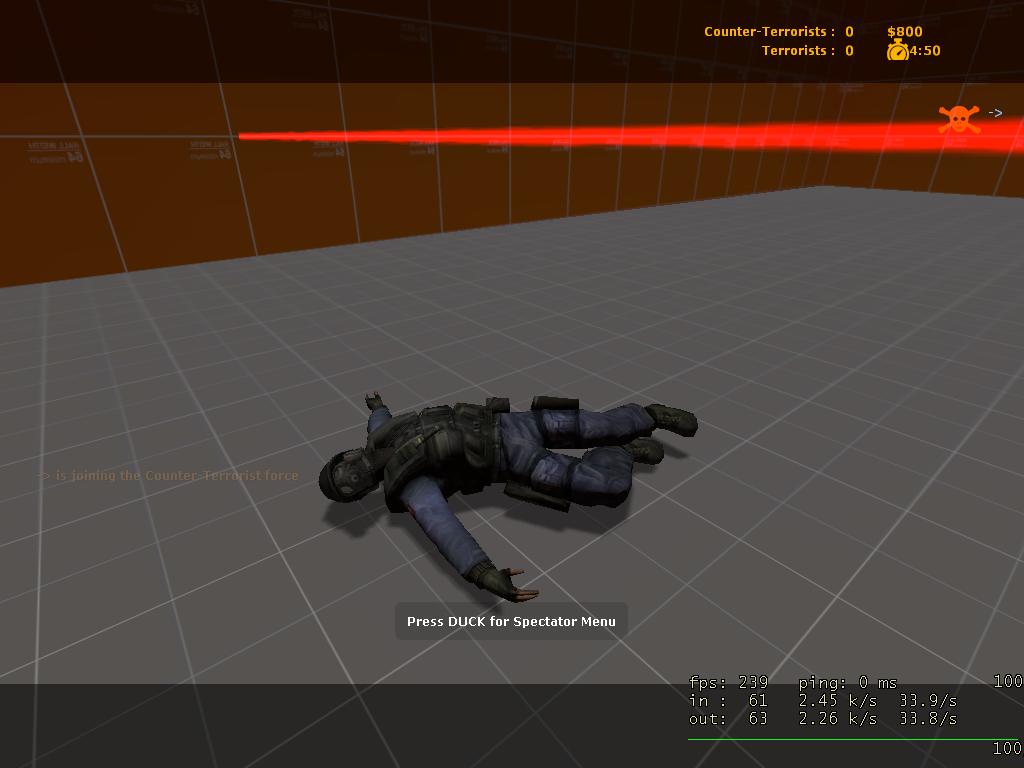 And this is the final result. Happy mapping :)