To demonstrate the change you have to make I made a map that was basically a BSP box with no lid, a skydome and a playerstart (Note: Zero lighting, none at all). In a normal map your View > World Properties > World Info > Title box would probably be set to the same name as your filename or to the name of your map, this is demonstrated in the first screenshot below.
My map with no lighting.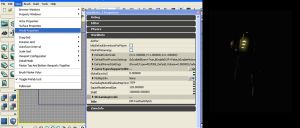 To enable the dynamic light that is attached to the player in a darkmatch you need to make a simple change to the Title box, prefix your map's name with DARKMATCH.
My map with no lighting and the DARKMATCH prefix.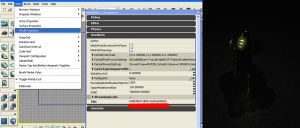 You should now be able to see a glow that follows the player wherever they go (not on the actual character, that's the emissive channel of the character model's material), it's not huge but it's there.
It's really that simple.