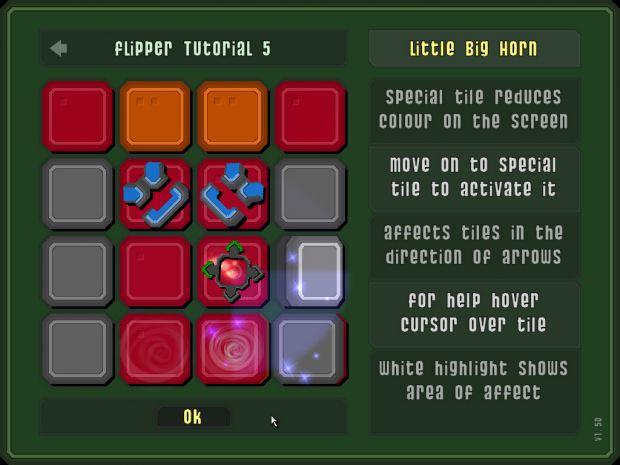 The next special tile is a directional version of the Vacuum and only decreases 3 tiles by 1 colour instead. In order to use this tile the cursor must move into its grid space.
The Vacuum Arc tile is similar in design to its predecessor except the base is squared off so that its obvious which direction it is facing. If the player starts on top of this special tile, it is shrunken down and not used.
The Vacuum Arc tile can be rotated in 8 different directions and will only affect 3 tiles directly in front of itself. If the mouse cursor is moved over this tile, the game will display a highlight showing what area it will affect when activated.
Special tiles when used, will only affect other tiles located inside of the grid area. Any special tile located next to a Vacuum Arc will not be triggered by its use. If the previous cursor location is affected by the arc of the special tile, it is decreased by 2 colours. (If possible).