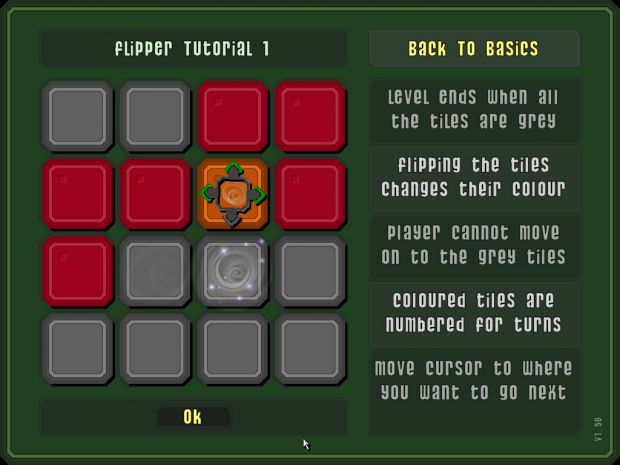 The objective of the game is to flip over all the coloured tiles until they are grey. Each tile can be flipped a different amount of turns by moving the tile cursor around the grid.
Each move of the cursor has to be adjacent to the next, in straight lines and 1 tile at a time. To move the tile cursor simply click on where you want the cursor to go next.
The coloured tiles are set up in ascending order: Grey, Red, Orange, Yellow, Green, Blue, Violet. The higher the colour, the more turns that are required before the tile will turn grey.
The tile cursor cannot move on to / off grey tiles. As the cursor moves around the grid, each tile in the previous location is decreased by 1 colour. The level ends when all the coloured tiles have been flipped over and only grey tiles remain.