[page=Tutorial]
I'm going to show you how to make a simple wood texture from scratch in Adobe Photoshop. Lets begin...
Start a new document with a canvas size that is a power of 4 (256, 512, 1024,). I usually make mine 1024 x 1024px, so I can resize it later without losing too much quality. Fill Layer one with white.
Now we are going to use then noise tool to create speckles all over the canvas. Navigate to Filters > Noise > Add Noise..., and apply the filter with these settings: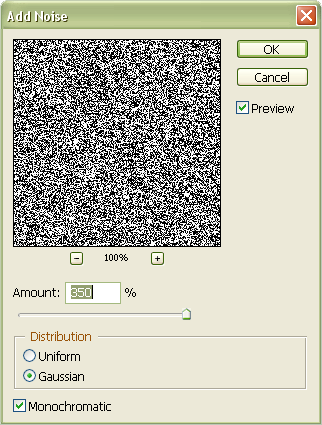 Next, we are going to blur the noise to create the wood texture. Navigate to Filter > Blur> Motion Blur..., and apply the filter with these setting: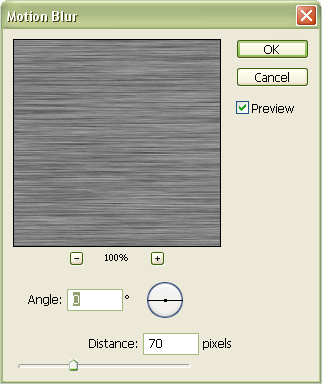 NOTE: Feel free to adjust these settings to change the density of the grain.
The Canvas should now look somewhat like this: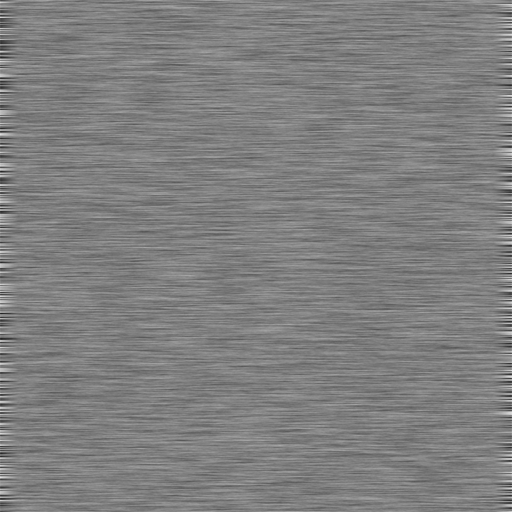 You will notice that the grain on the sides is much thinner. To fix this simply select the regular middle area of the canvas, and then right click and hit "Free Transform." Using this, stretch out the middle area to cover up the sides.
Almost done now, just coloring and tweaking left. Bring up Image > Adjustments > Brightness/Contrast. You are going to want to up the contrast to make the grains stand out. Adjust the brightness according to how bright you want the final wood texture to be.
Now, the final step, coloring. Open Image > Adjustments > Color Balance... and change the balance until you get a good woodish tone. You will want to just use red and yellow. That's it, I'd suggest tweaking setting for a while once finished to get a nice feel.
Your result should be similar to this: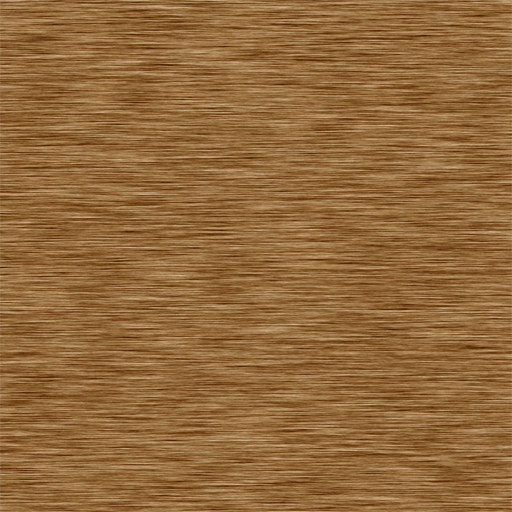 Thanks for reading, and I hope it helped at least a bit.