Here's how to report a bug in Cloned Cube using just the Steam Overlay. It's a bit difficult but it allows me to squash the bug ASAP.

---
Transcript
What counts as a bug?
Gameplay errors/stoppers

Glitches, exploits

Misaligned textures

Broken map geometry or unrealistic geometry

Anything that just doesn't seem normal!
Prerequisites
Step 1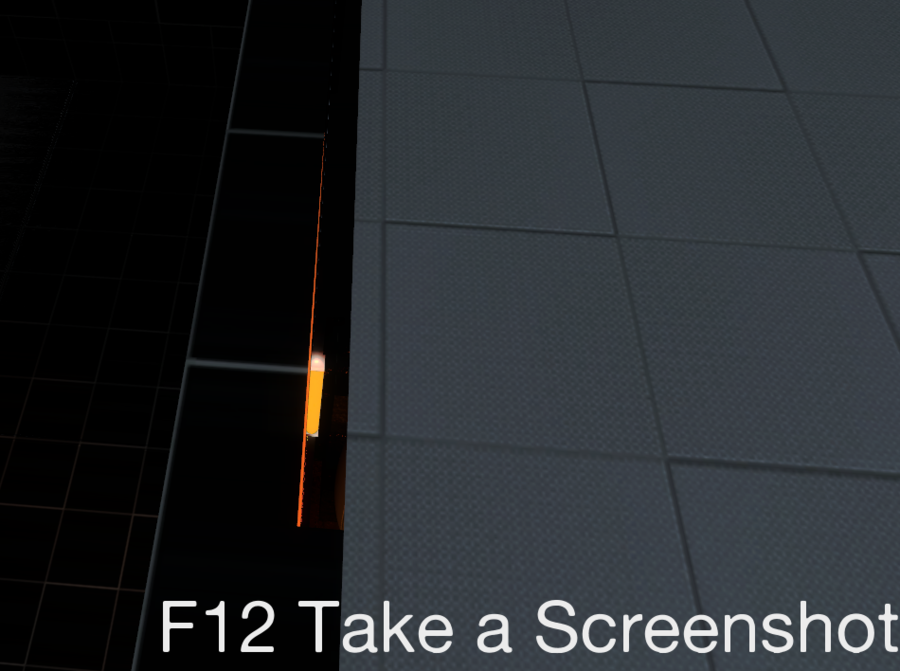 Find your bug. Take a screenshot using the in-game screenshot tool for Steam. (Default F12)
Step 2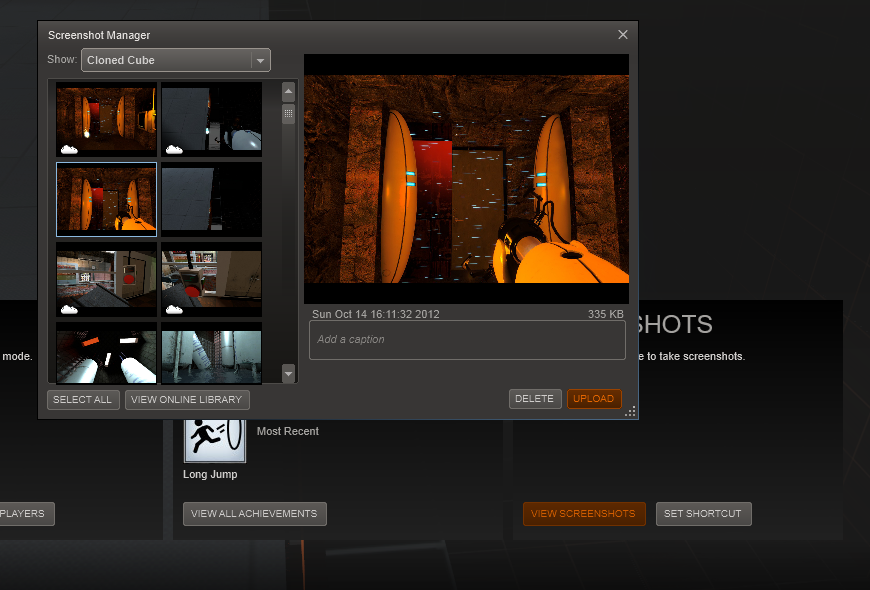 Open up the Steam Overlay (Shift+Tab) and click on the View Screenshots section. Upload the screenshot(s) of your bug to Steam Cloud.
Step 3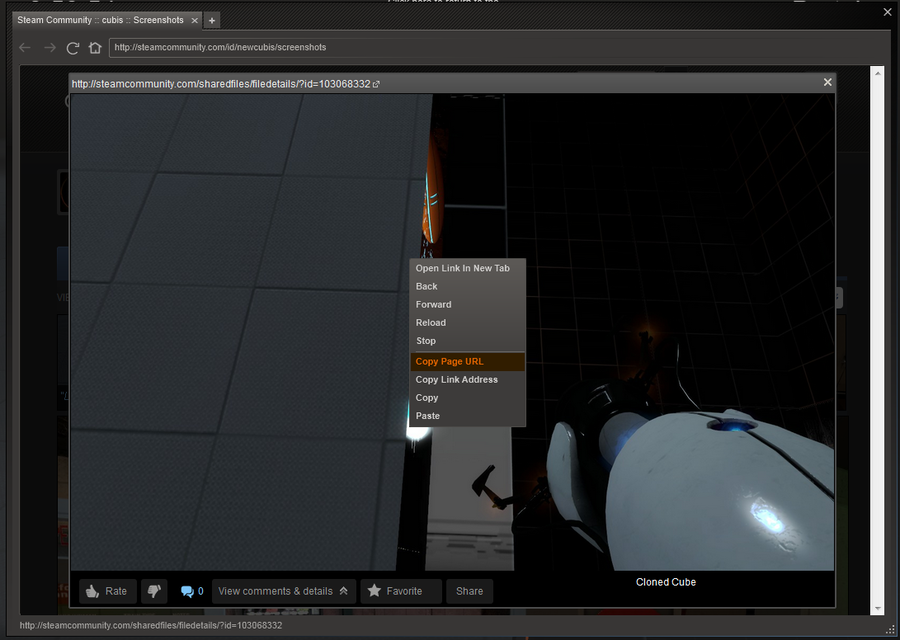 Now go to the Steam page for your screenshot, (Select view online after you uploaded the screenshot) right-click and select Copy Page URL.
Step 4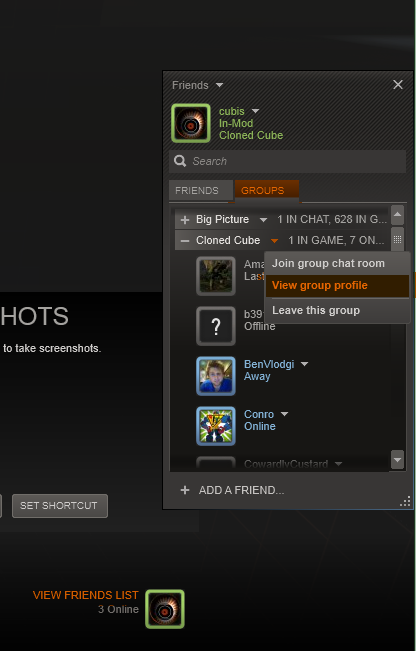 Look towards the bottom of the overlay. Click View Friends List next to your avatar. Navigate to the Groups tab and if you joined the Cloned Cube group, Cloned Cube should appear in your group list. Press the arrow next to the title and select View group profile.
Step 5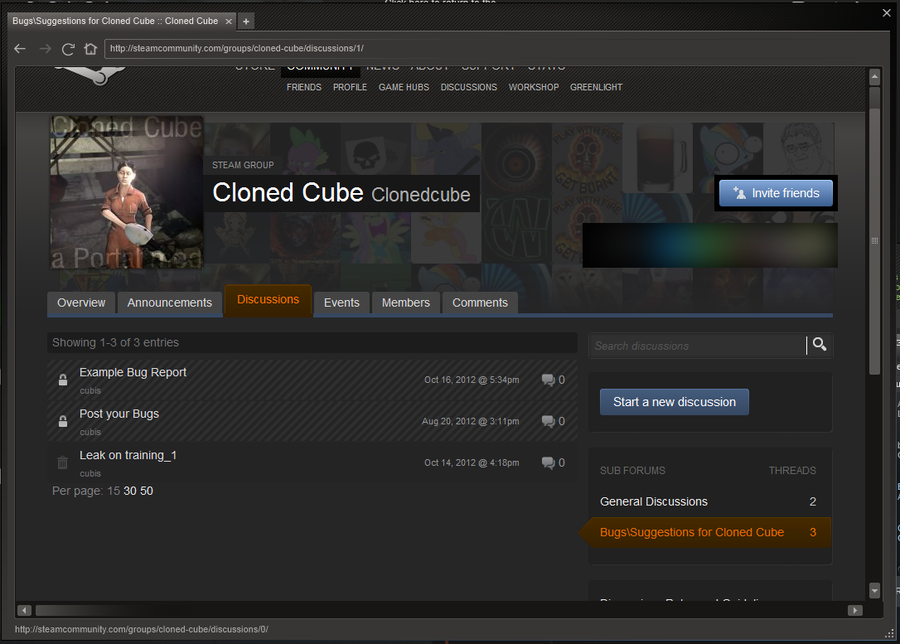 Now, the overlay browser should open to the Cloned Cube groups page. Click on the Discussions tab and then on the Bugs/Suggestions for Cloned Cube sub-forum ribbon.
Step 6

Create a new discussion with the Start a new discussion button. Now your post should be roughly in this format:

Bug type followed by what map you encountered it on.
Screenshot URLs that you copied.
Any additional descriptions.
Additionally, you can refer to this example report.
Step 7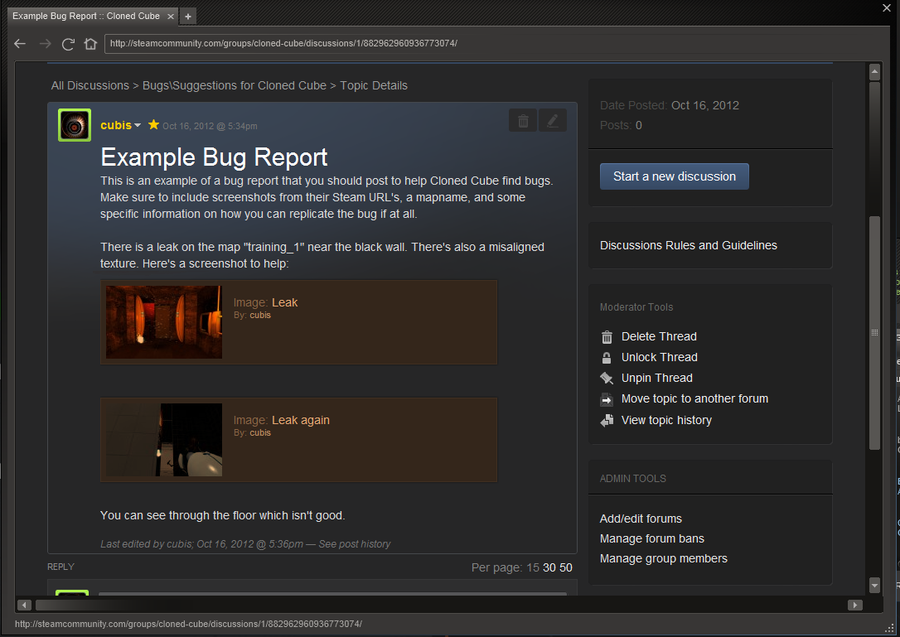 Publish!
Your screenshots will now show up nicely in popup boxes.
Afterwards
Reporting a bug with the Steam Overlay isn't entirely necessary. However, I am guaranteed to see the post and fix the bug immediately
You can also send me messages and comments on my respective social media sites.
To find the map name easily, just enable the developer console. The map name should be in the top right corner above the console now.
---
I know that I've been pushing "Report Bugs!" a lot lately, but this is really preemptive. I'm planning more releases in the future and when that happens, I want the public to be able to report anything that is messed up with the mod so that I can fix it later. So, please if you have a moment or two of free time, download or launch the mod and give it another go, see if anything stands out.
Also, the discussion forum is also a place for suggestions! If you post a suggestion, I'll get it in my Steam inbox instantly and can address it immediately!
Thanks!
-cubis