Prerequisites:
Far Cry 2 mod tools from here.
Tested on version 1.02 (Compatibility with other versions is unknown).
The process:
Unpack mod tools somewhere.
Locate files called 'patch.dat' and 'patch.fat' from 'Data_Win32'-folder within the game install directory.
Unpack them with the mod tools by dragging them onto 'Gibbed.Dunia.Unpack.exe'
This creates folder callaed 'patch_unpack'.
Edit this file:
patch_unpack/engine/settings/defaultrenderconfig.xml
From the file find the post-tag and edit it thus:




Now Repack the patch_unpack folder by draggin it onto 'Gibbed.Dunia.Pack.exe'
This creates two files: patch_unpack.dat and patch_unpack.fat. Remove the '_unpack' portion from the name and copy/overwrite these to 'Data_Win32' directory within the game directory.
All Done! now the brown tint should be gone. This should persist even if you change graphics settings or create new profile.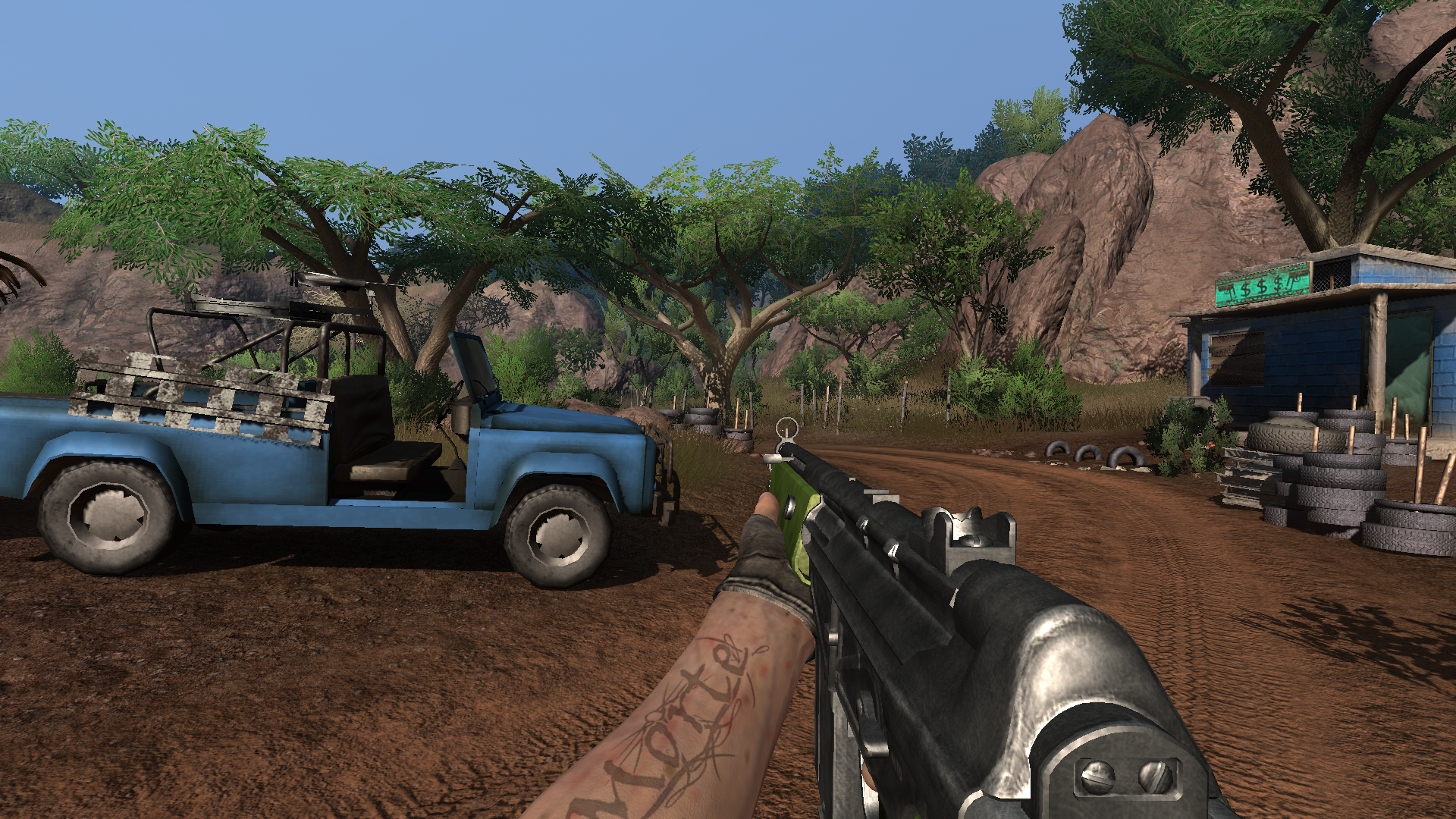 Additional explanation:
There is also similar config-file inside 'common.dat'. However, the file in 'patch.dat' overwrites this. Thus, editing the one in 'common.dat' has no effect on the game.