Doom 3 OZ Installation
Link to the file: overzealouspack file - Mod DB
For the Resurrection of Evil and Lost Mission campaign to work, you must have the RoE DLC first!
For the first part, download the Overzealous files. The "overzealouspack" zipped folder should then be opened from you download directory, and then copy all 3 folders within it, and paste or drag and drop them into your doom 3 install directory. They should look like this: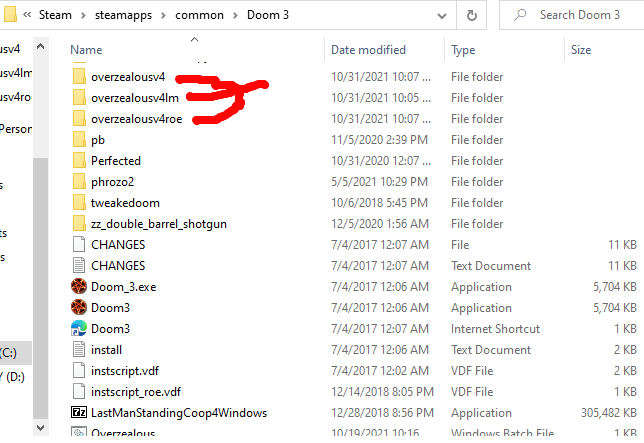 Now, inside all 3 folders, there's a batch file. Each batch files is named according to what campaign it belongs to. Take each of these batch files out of these folders and place them into your doom 3 directory. They should also look like this: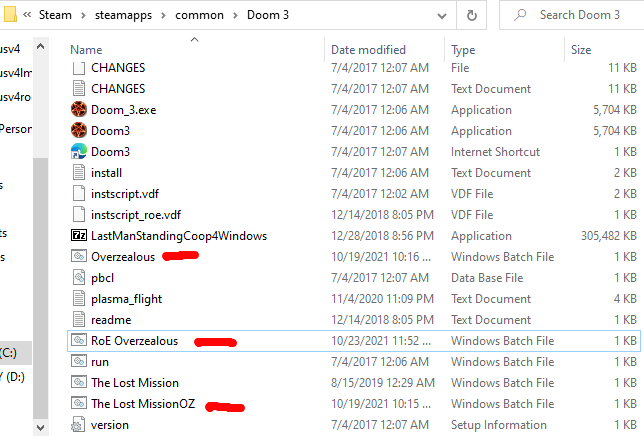 Once done, always be sure to use these batch files to play Overzealous. You cannot play the mod without them! Do not launch the mod from within the in-game mod menu, or else you will encounter errors, crashes/glitches!