MechCommander Gold - X-Ray & DSC Raid (v1.8)
Usermade original campaign walkthrough


---
X-Ray (Original overriding) campaign

Operation 1 - Beachhead (alt.)

Operation 1 - Mission 1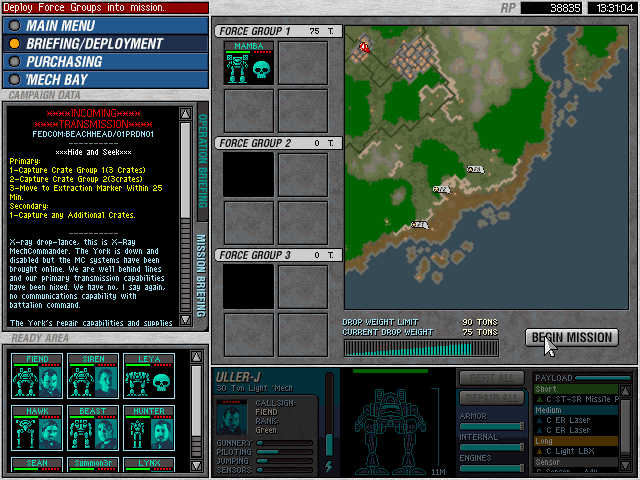 X-Ray Mission 01/01

Help! - I can´t find all crates!?!?
Here is an overview, you will need a jump mech to get all crates: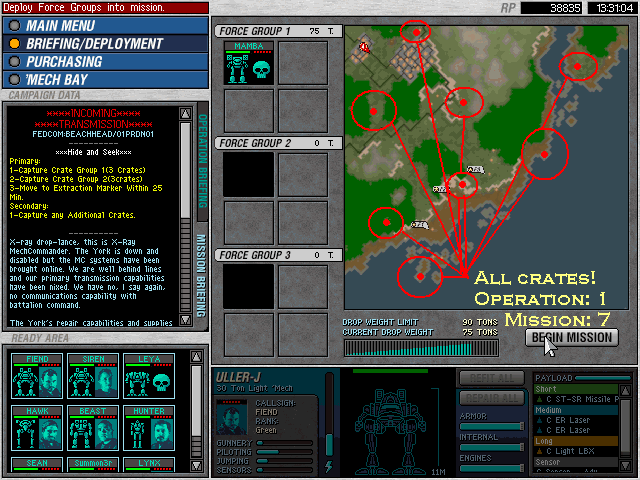 Help! - This mission keeps crashing (access violation)!

You find more information about this general MechCommander technical issue here:
Technical Issues of good old MechCommander
Waypoint bug (Access violation)
---
Operation 1 - Mission 2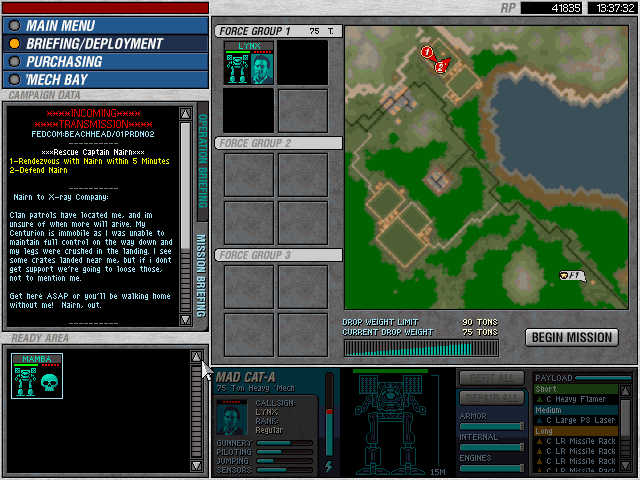 X-Ray Mission 01/02
---
Operation 1 - Mission 3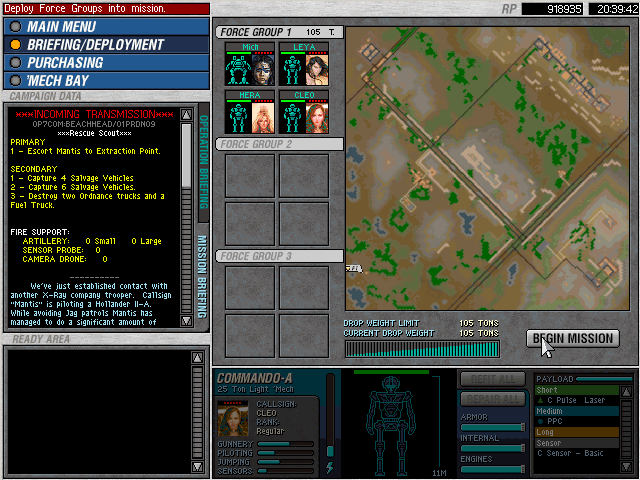 X-Ray Mission 01/03

---
Operation 1 - Mission 4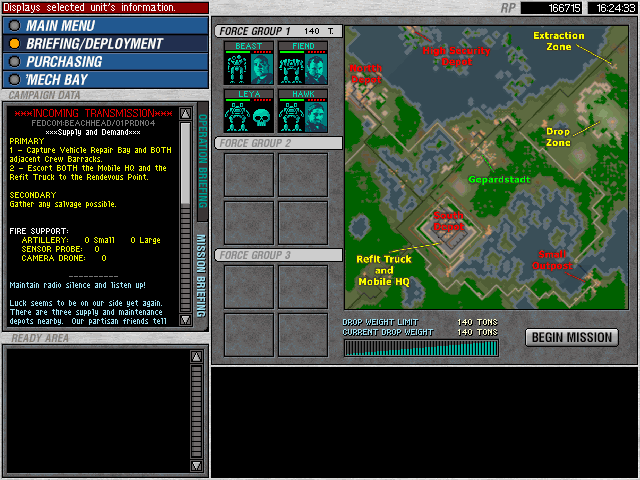 X-Ray Mission 01/04

Update entry

In this mission the salvage was bugged (overwritten with useless code) - i erased the obsolete lines, recreated the map data (with two more gauss cannons and a power generator) without the useless heavy turret control tower on the northern islands and added salvage to all depots. (+ some hidden bonus salvage)
This update is part of MCG Darkest Hours v4.1 patch
---
Operation 1 - Mission 5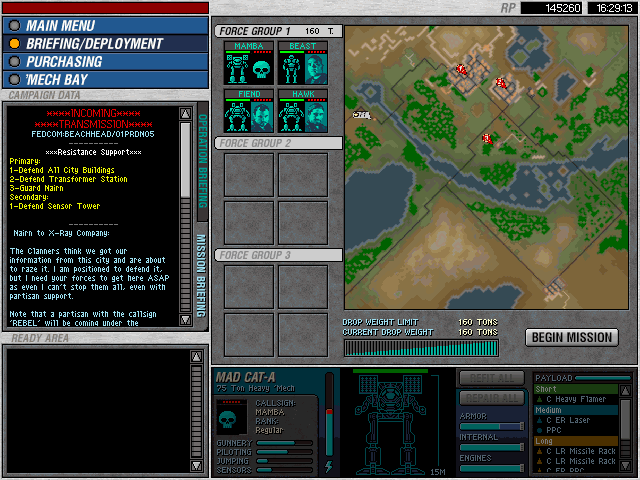 X-Ray Mission 01/05

Notice: Many people say they stuck on this mission and that there is no extraction marker. But there is an extraction marker exactly on the position that is shown by minimap as blinking mission objective. To end mission just move ALL your units to there. The makers of this mission forgot to add an optical sight able marker point but the extraction point is there, just invisible. It's enough to be just nearby it with ALL units including the refit truck you get in this mission.

Update entry
I have added an extraction marker and added salvage to this map. One building can't be used as salvage building - some kind of overlay problem i think. Maybe i will release another update one day filling even this little GAP - but for now with the file below this mission works 100% perfectly now - WITH VISIBLE extraction marker! (it is part of v4.1 update for Darkest Hours)
---
Operation 2 - Skyhook (alt.)


Operation 2- Mission 1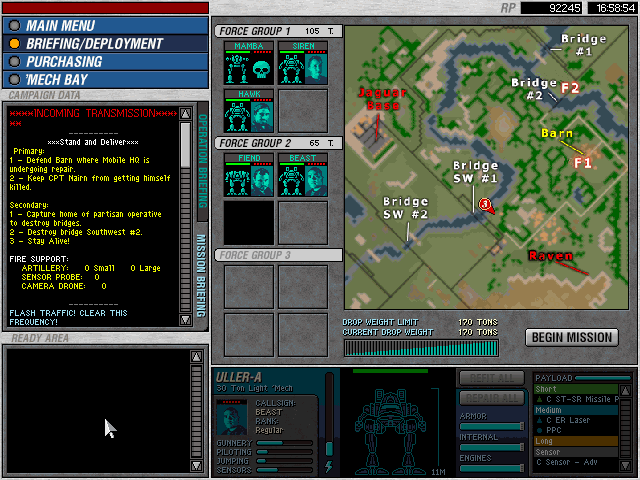 X-Ray 01/01 - Operation 1 final
---
Operation 2 - Mission 2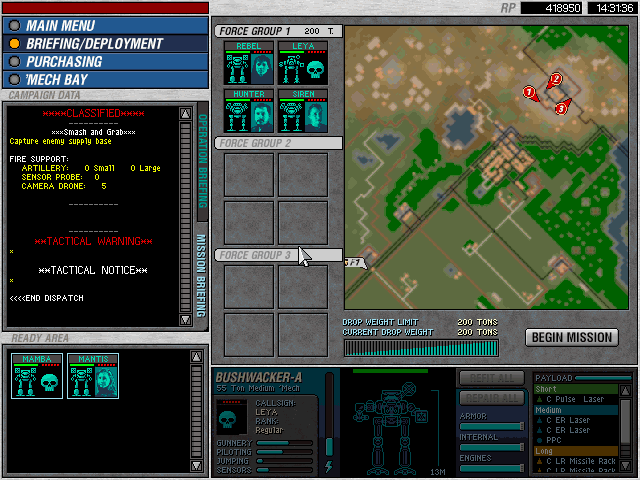 X-Ray 02/02
---
Operation 2 - Mission 3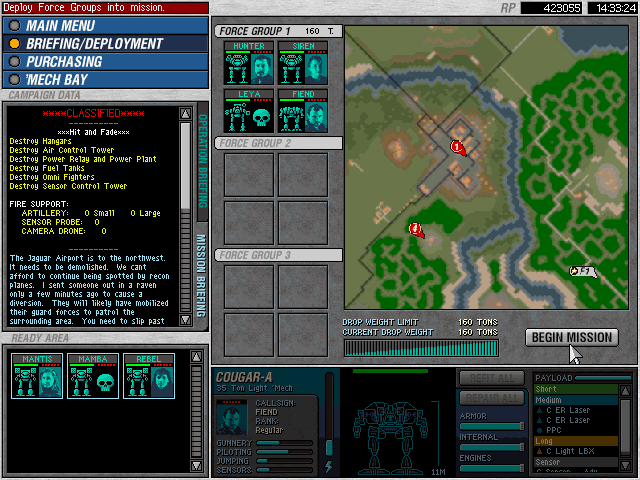 X-Ray 02/03
---
Operation 2 - Mission 4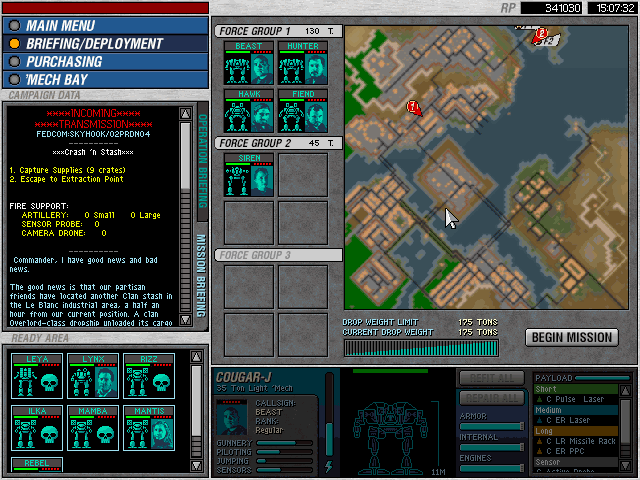 X-Ray 02/04
---
Operation 2 - Mission 5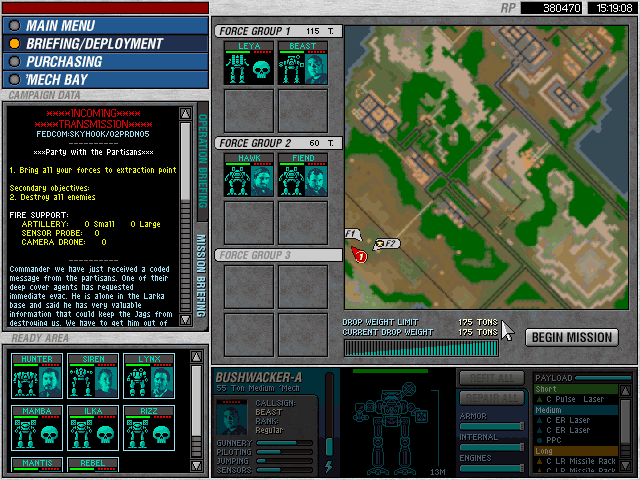 X-Ray 02/05
---

Operation 3 - Mission 1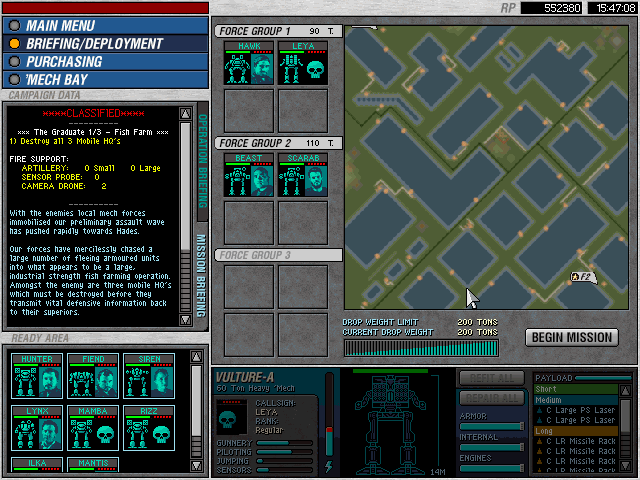 X-Ray 03/01
---
Operation 3 - Mission 2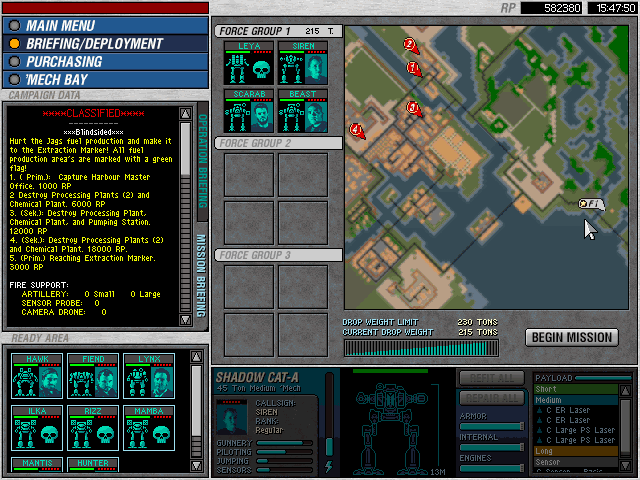 X-Ray 03/02
---
Operation 3 - Mission 3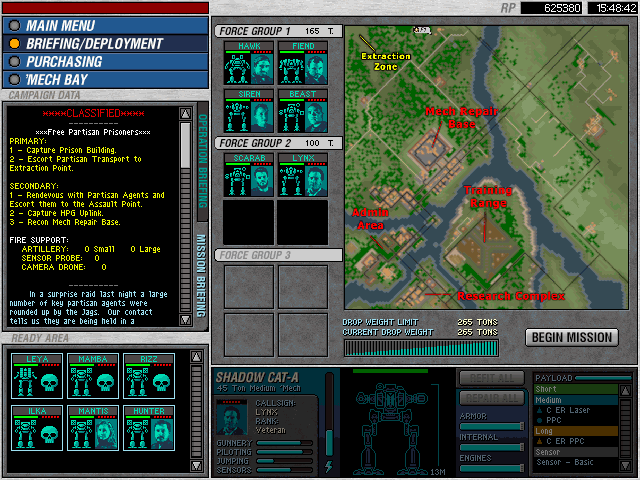 X-Ray 03/03
---
Operation 3 - Mission 4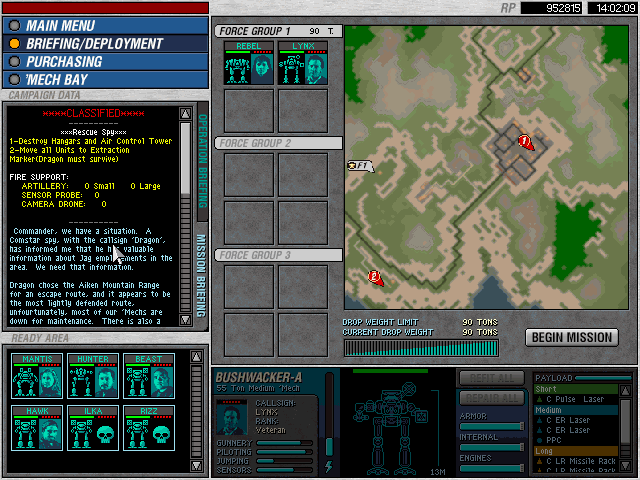 X-Ray 03/04
---
Operation 4 - Linchpin (alt.)


Operation 4 - Mission 1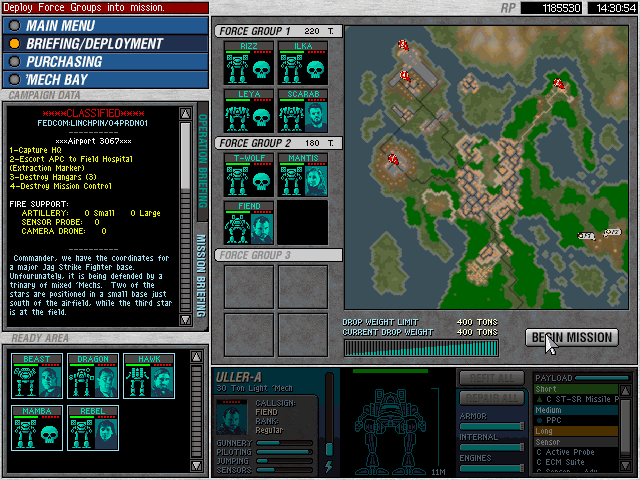 X-Ray 04/01
---
Operation 4 - Mission 2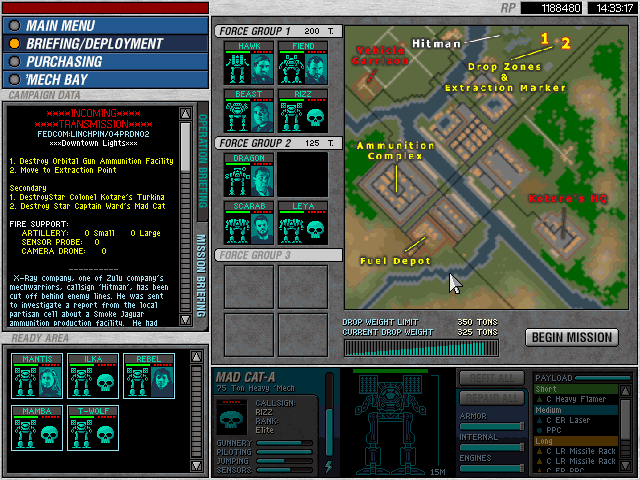 X-Ray 04/02
---
Operation 4 - Mission 3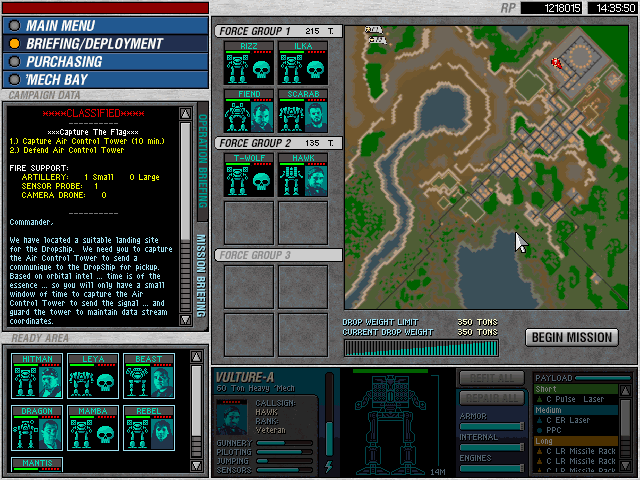 X-Ray 04/03
---
Operation 4 - Mission 4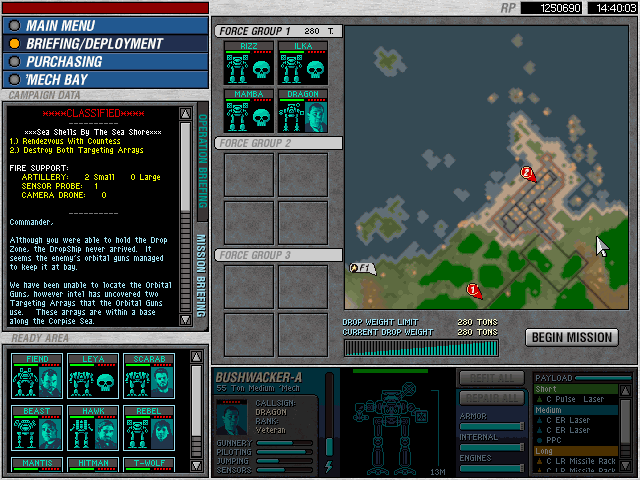 X-Ray 04/04
---
Operation 4 - Mission 5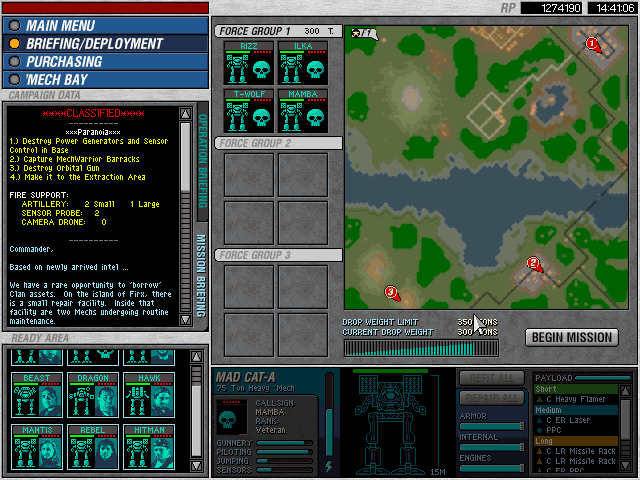 X-Ray 04/05
---
Operation 4 - Mission 6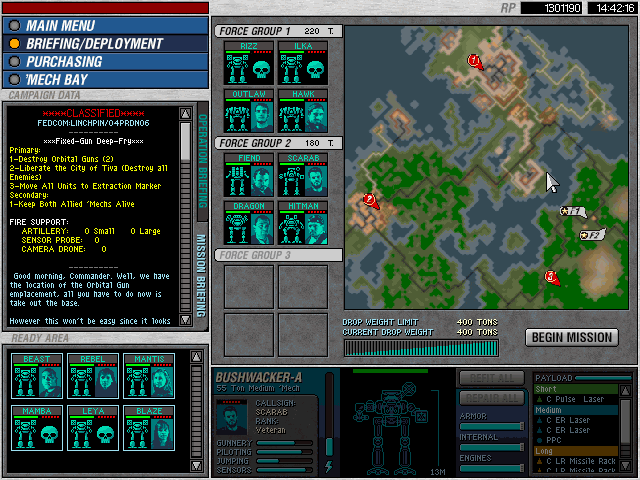 X-Ray 04/06
---
Operation 5 - Cutthroat (alt.)

Operation 5 - Mission 1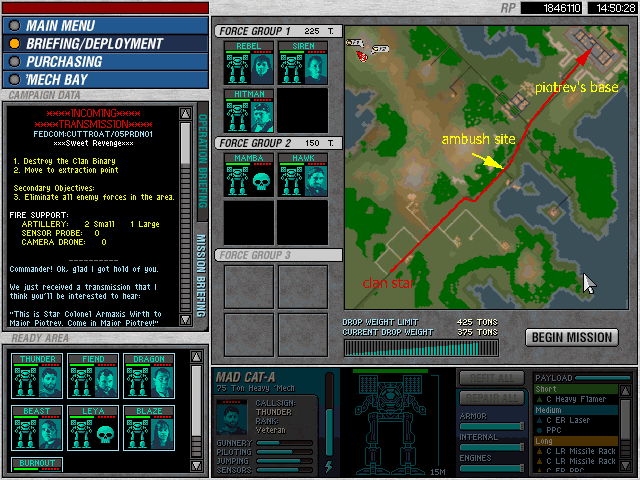 X-Ray 05/01
---
Operation 5 - Mission 2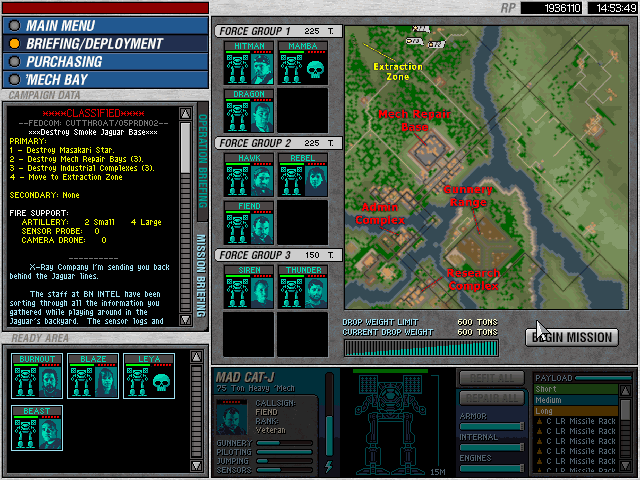 X-Ray 05/02
---
Operation 5 - Mission 3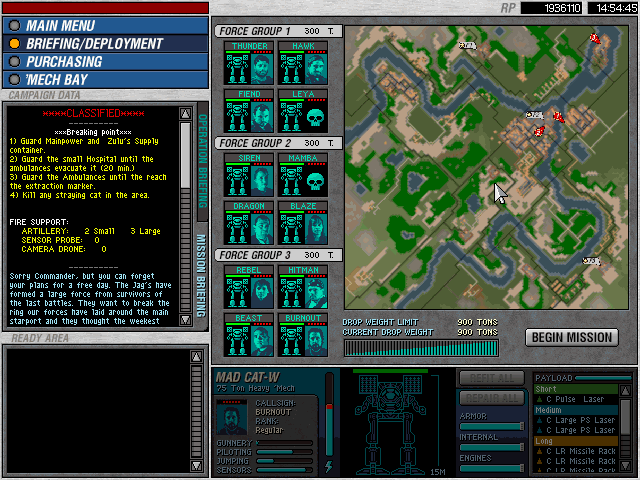 X-Ray 05/03
---
Operation 5 - Mission 4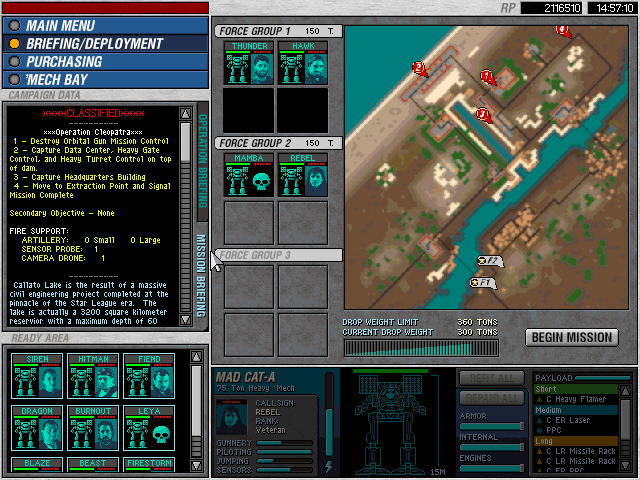 X-Ray 05/04 - Operation 5 & X-Ray Expansion Campaign final

---
DSC Raid (Expansion overriding) campaign

Operation 1 - Gorgon

Operation 1 - Mission 1

DSC Raid 01
---
Operation 1 - Mission 2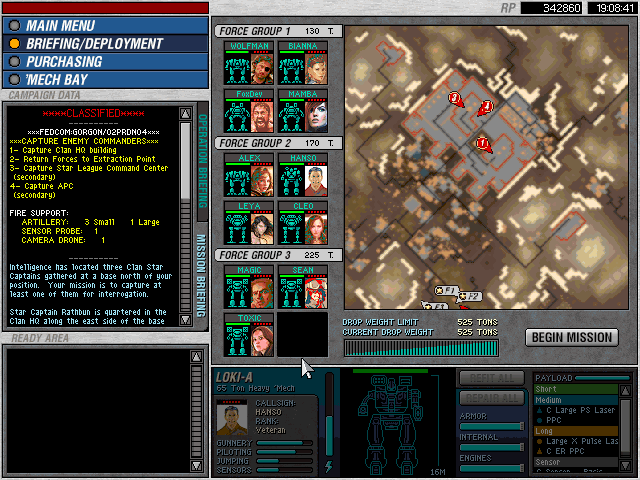 DSC Raid 02
---
Operation 1 - Mission 3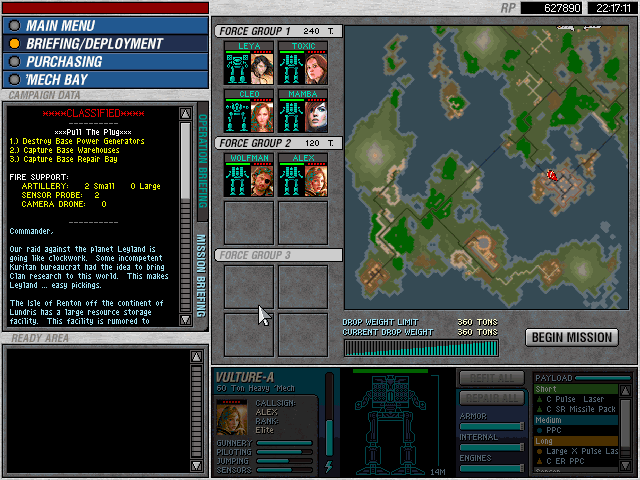 DSC Raid 03
---
Operation 1 - Mission 4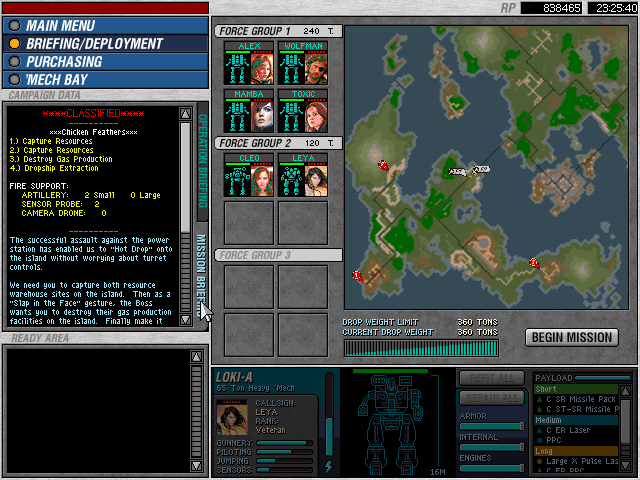 DSC Raid 04
---
Operation 1 - Mission 5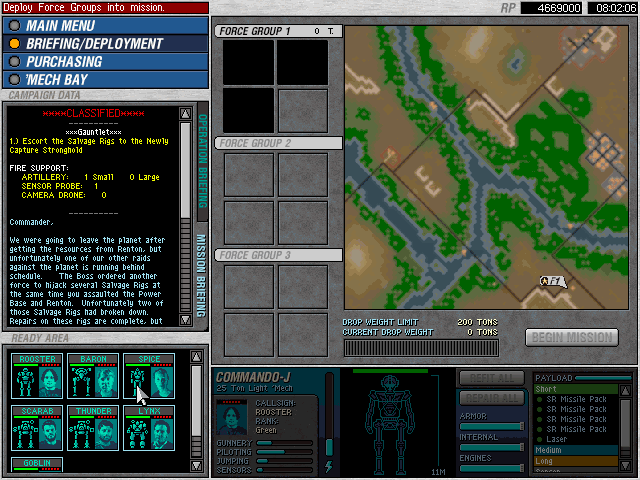 DSC Raid 05 - Operation & DSC Raid expansion campaign final

---
(c) by RizZen (2017) - overhauled (2020)